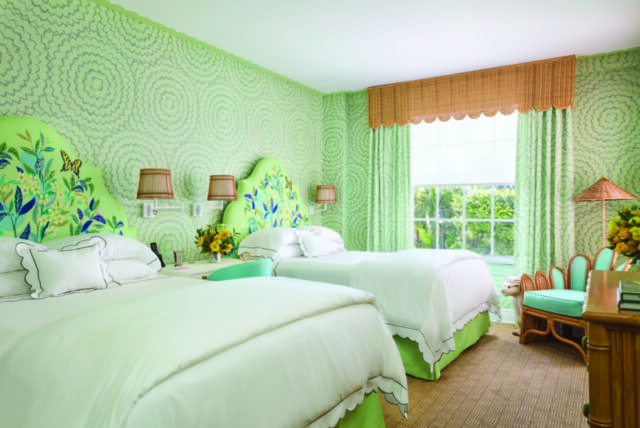 By Beth Landman
There is something about The Colony Hotel, with its whimsical decor and perfect location—a nexus that bridges the tranquil beach and Worth Avenue—that calls to visitors when they conjure their days in the iconic enclave of Palm Beach. Now guests can do more than envision the spirit of the "Pink Paradise"—they can take a piece of it home, in addition to the hotel's popular offerings of baseball caps, dog bowls and Vilebrequin collab swimming trunks.
In celebration of The Colony Hotel's 75th anniversary, Sarah Wetenhall, who along with her husband bought the property in 2016, has launched a capsule furniture collection with the help of Society Social founder Roxy Owens, a forerunner of the "new traditional" decorating style. The 11 pieces, featuring rattan, woven wicker and faux bamboo, as well as upholstered items, include chairs, sofas, headboards, stools and a cocktail table—fabrics, colors and patterns can be customized. One rattan dresser was actually conceived from a napkin sketch drawn by Wetenhall's young son. It's a colorful, playful mix that captures The Colony's sense of both history and whimsy.
"We wanted it to be accessible and not have our customers jump through hoops to purchase it, so Society Social's direct-to-consumer model really spoke to us," says Wetenhall.
The collection follows an update of the hotel, which began five years ago with public spaces, including the ballroom, restaurant and lobby, and culminated this season with the guest rooms. "We made a commitment to begin to update the property, but we didn't want a wholesale overhaul," she explains. "We wanted to gently guide her forward into the future. It was the perfect way to dovetail the need for celebration with the need for renovation."
The refurbishment was led by Kemble Interiors founder Mimi McMakin. "She is the epitome of Palm Beach and has become a good friend," says Wetenhall. There is an emphasis on classic Palm Beach colors—like pink, blue and green—that reflect nature, while works from local photographers line the walls.
"I really love the chairs; I have some in my home," says Wetenhall of the scalloped rattan seats that come in an array of upholsteries. "We wanted the rooms to have a point of view."
She feels the collection will suit city apartments as well as other resort towns. "I see them in like-minded places with a vacation mindset like Nantucket, The Hamptons and Newport, but you are not married to our fabrics and colors, so they will also work in urban environments."
The collection is just another step in the building of a lifestyle brand, but not the last. "In November we are launching the Colony Edit," reveals Wetenhall. "It will act as a platform and incubator for future collaborations and we have some exciting ones in the works, including dresses and ladies' bathing suits." thecolonypalmbeach.com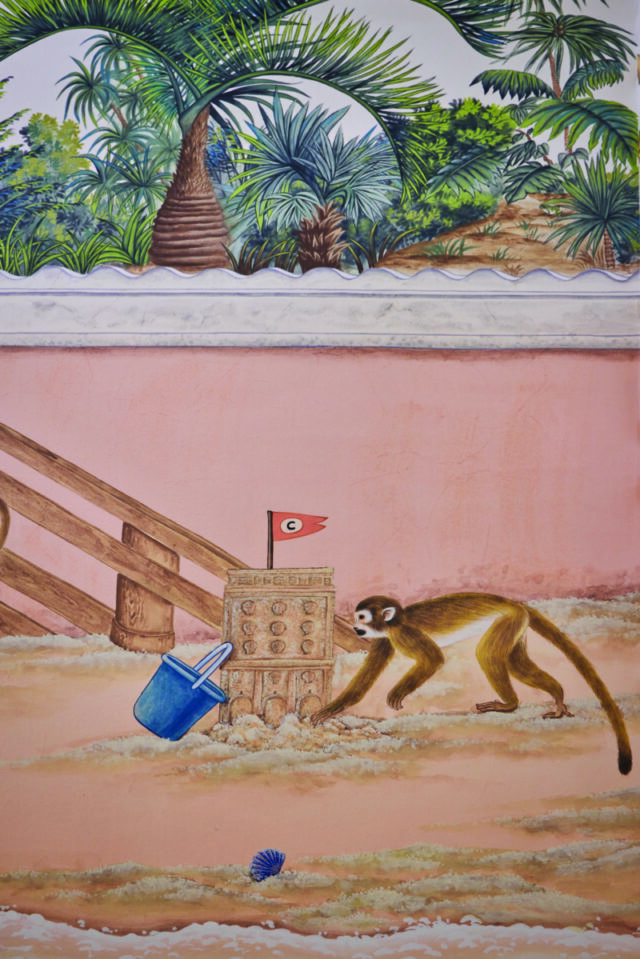 Signature Style:
Key pieces from The Colony Hotel and Society Social's fun-loving collaboration: