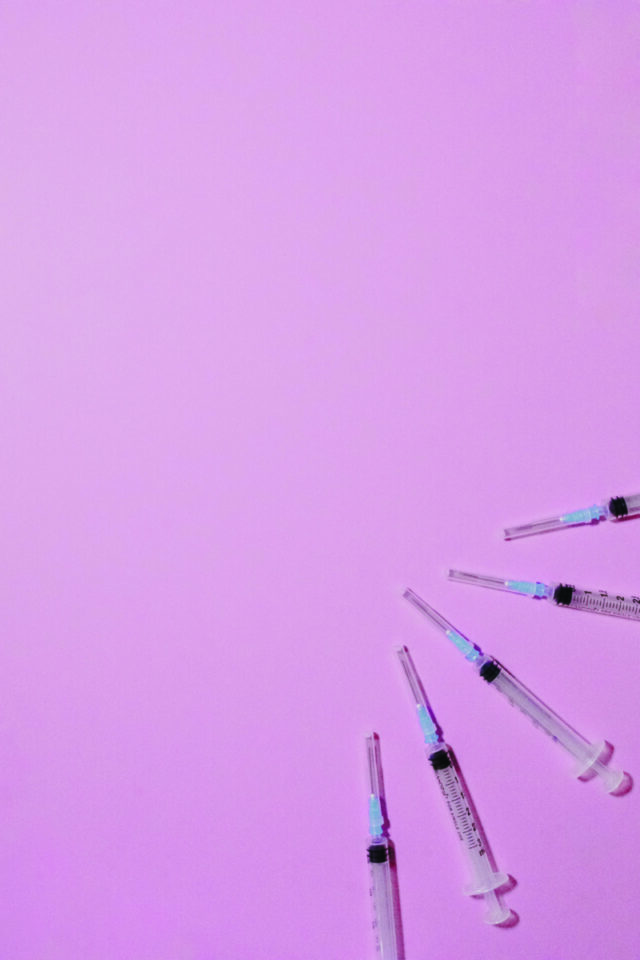 By Beth Landman
In 2019, there were just over 230,000 prescriptions written for the Type 2 diabetes drug Ozempic (semaglutide). In June of 2021, Wegovy, also a semaglutide, was FDA-approved for chronic weight management in obese and overweight adults who have at least one weight-related health problem (such as high blood pressure or high cholesterol). At first, the cost was prohibitive, but as insurance companies began covering the category, and what was once a twice-daily injection became a once-a-week jab, the number of prescriptions skyrocketed. By last year, the drugs had reached more than 5 million—an increase of over 2,000 percent, with female users outnumbering men roughly 4 to 1.
The medications, which may regulate appetite and food intake and slow the digestive process, also help kill cravings for food and alcohol. Suddenly, people were slimming down without a sense of dieters' deprivation (although there can be side effects such as nausea and stomach upset). It seemed like a miracle, but some issues began to arise. The term "Ozempic face" was coined to describe the side effect of facial volume loss associated with aging, and there was also concern that high demand for the drug would result in short supply for Type 2 diabetics who really needed it. Then in March, Chinese researchers warned that Ozempic and Wegovy could cause intestinal obstruction.
Caroline Messer, MD, an endocrinologist and founder of Well by Messer, assures that serious complications are rare. "About 30 percent of people have non-catastrophic side effects such as nausea or constipation, but more serious complications including pancreatitis or gallstones are rare," she explains. (The risk is between 0.3% and 1.5%, depending on the study.)
The pen used for injections, previously made in Denmark, is now being produced in the U.S., so supply has increased dramatically. Once the size of the pen changed, patients with diabetes were no longer competing over their injectors.
Park Avenue obesity specialist Dr. Rocio Salas-Whalen warns against judging people who are on these medications for weight loss. "I currently treat over 1,700 patients and most are on GLP-1 receptor agonists,'' she says. "Some people may look like they don't need them, but you don't know the lengths they go to in order to reach their weight. They can spend two hours in the gym every day, or think about every morsel in their mouths. So many people who struggle with weight are hurting themselves mentally as well as physically with some diets.''
Salas-Whalen warns that complications can arise when patients visit doctors who aren't properly trained in dealing with the medication. "We are going to see more and more unpredictable side effects because many doctors are jumping into prescribing it, and they don't have the expertise to understand how to help patients through it," she says. "I've had neurologists asking me what to do when they encounter these situations."
Of course, for people who suffer from psychological issues regarding food, there is a danger of slipping back into old habits when they go off the drug. "If people eat compulsively, Ozempic might mask hunger and numb natural systems, but it's only temporary," maintains Dr. Mary Wansley, a psychologist and behavioral scientist with offices in Dallas, Los Angeles and West Palm Beach, who specializes in eating and food addiction. "Everybody wants a quick fix, but when they go off the medication, they still don't have tools to manage their weight."
Messer says that the weight-loss drug might actually help the psychological process. "Some people gain weight due to fertility medicine, psychological drugs or a death in the family, and weight gain may be specific to these situations, rather than compulsive eating," she explains. "One of the best times to get psychological help is when patients are on these medications. People are more receptive to cognitive behavioral therapy when they are actively losing weight and achieving their goals."