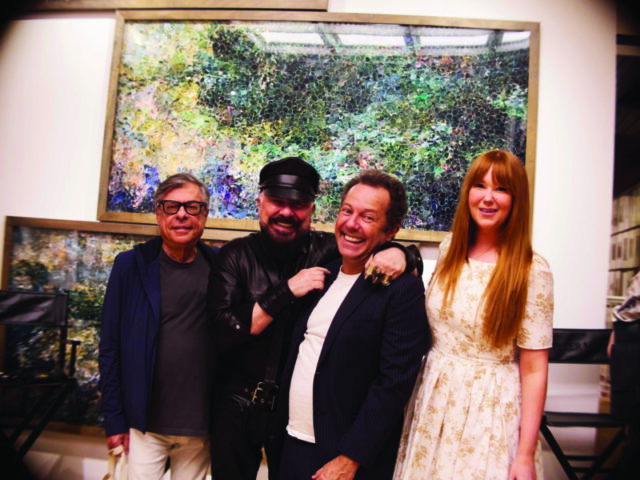 By Regina Weinreich
If Gertrude Stein had invited visitors to her Paris salon in the 1920's, the vibe might have resembled "Brunch With Bob," a series of conversations with artists at the Peter Marino Art Foundation in Southampton. Having bought the former Rogers Memorial Library in 2018, architect Peter Marino refashioned the historic building, dismayed that it had been rented as a houseware emporium. He wanted to exhibit his first-rate art collection: picture Renaissance bronzes, French porcelain, works by Andy Warhol, Anselm Kiefer, and Francesco Clemente, and photography. Marino recalls a time when Hamptonites asked to buy towels in the space. They can now tour the galleries, hear internationally known artists speak about craft and munch on finger sandwiches in the garden.
"Brunch With Bob" started when Marino hired longtime Interview editor and writer Bob Colacello to participate in his foundation. They met in 1974 when Andy Warhol asked Marino to create individual spaces in The Factory, his first commission. These art talks are part of the opening events for artists who are on exhibition (and who Marino collects). "Brunch With Bob" is hosted by co-associate directors, Colacello and Isabelle Marino, as well as Marino, the founding director. Anticipating the brunch's third season, Colacello enthuses about "Peter's creation," dubbing the foundation "Palazzo Marino." Of the series, he says, "We are just having fun with friends."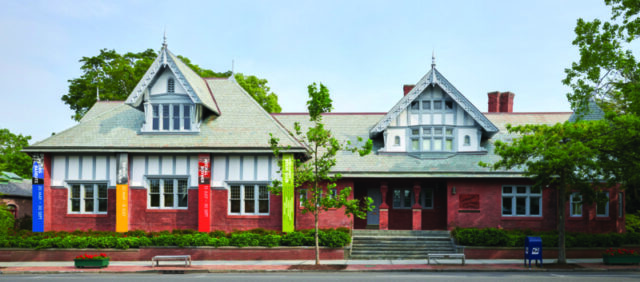 In June 2021, when Marino exhibited his collection of Francesco Clemente art in the Meeting Room Gallery, the painter became the first "brunch," seated with Marino in his signature head-to-toe leathers accessorized with silver rings he designed, Marino's daughter, Isabelle, and Colacello for an intimate talk in front of collectors, gallerists and local art lovers. Wedding formality with the informality of a family affair, the conversation became open and amusing. As a child, Isabelle recalled a Clemente at home, hidden behind plants. When she was older, she saw the foliage was covering female genitalia.
In 2022, Brazilian painter/collagist Vik Muniz captivated the crowd with tales of growing up in a São Paulo favela. Known for his unusual art materials, such as chocolate syrup and peanut butter, Muniz makes art from junk. Like Warhol, he does not distinguish commercial from fine art. Complimenting him, a fan said, "When I see garbage, I think of you." Another brunch featured Factory alumni: Vincent Fremont, Baby Jane Holzer and Crown Princess Marie-Chantal of Greece, who interned for Warhol back in the day.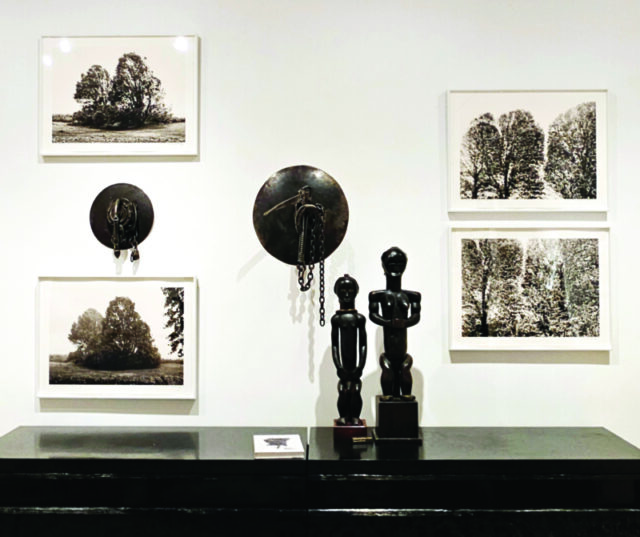 At a recent Guild Hall Academy of the Arts tribute to Peter Marino, the renowned Israeli multimedia artist Michal Rovner, a longtime friend, praised his innovations: In Hong Kong and Tokyo, at the openings of Chanel stores Marino designed, he projected her art on the buildings' facades. This year, following exhibitions of Georg Baselitz, and Austrian painter/sculptor Erwin Wurm, Rovner will be the first female artist to have a solo show in the Meeting Room Gallery and brunch (on July 15).
"The reaction to what Peter created has been tremendously positive," says Colacello. "There's nothing like it in the Hamptons: real artists talking about real art." petermarinoartfoundation.org