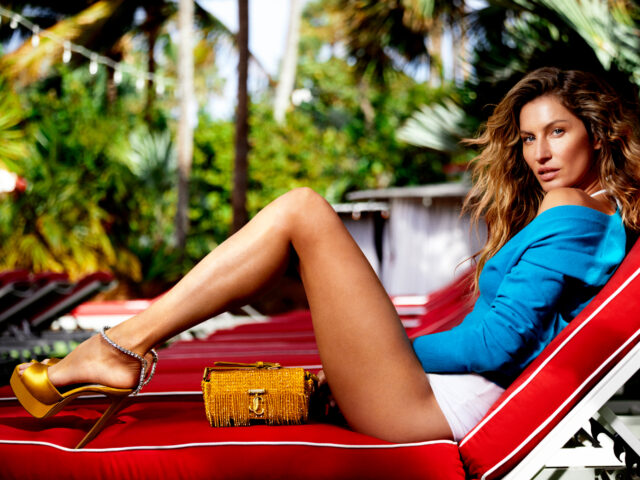 The Jimmy Choo Summer 2023 collection takes its inspiration from a time and an emotion: the height and heat of summer and the feeling of love.
Throughout the collection you'll find a mood of romance, liberation and movement. "Love is always at the heart of what we do at Jimmy Choo—love for pieces, love for fashion, love for craft. Here, I took inspiration from images of young lovers, the interplay between individuals, developing emotions and expressions of feelings," says Sandra Choi, Jimmy Choo creative director. "It's something abstract but something spontaneous, instinctive and instantly identifiable."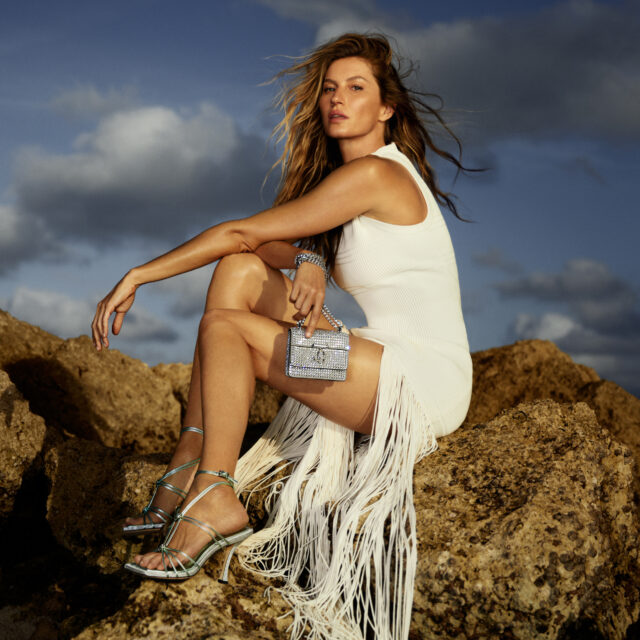 The color palette is sun-drenched, intense and earthy: sunflower, latte, tan and gold punctuated with bolts of peacock, smoke green and candy pink. All alongside the soft textures of suede and raffia, the polish of satin and glimmer of crystal. The season's accessories reflect the notion of dualities—craft and couture—summertime romances and sparkling after-dark rendezvous.