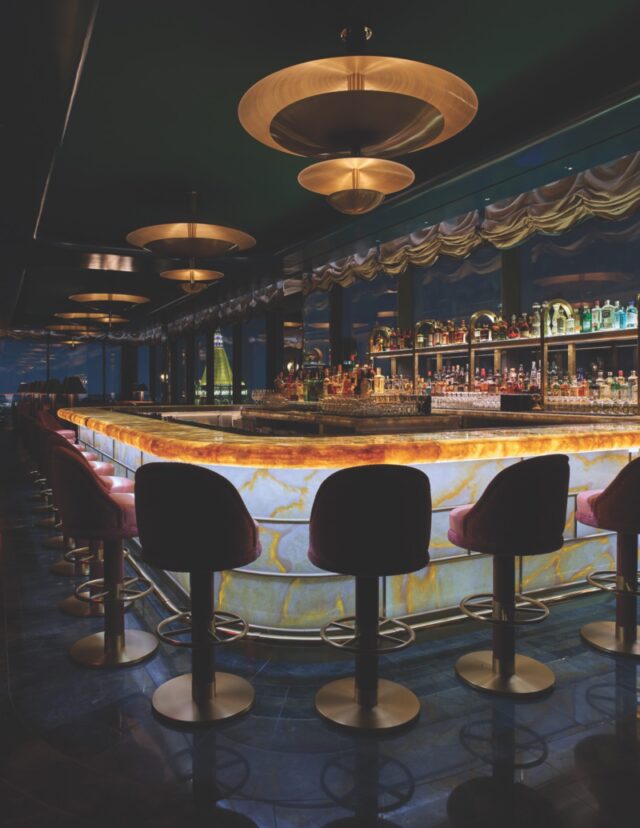 By Abby Tegnelia
Its casual-cool, emerging Manhattan neighborhood has inspired The Ritz-Carlton's new hotel. Built for a younger, more affluent set, The Ritz-Carlton New York, NoMad features a food and beverage program by the great Michelin-starred José Andrés, a Baz Luhrmann-worthy lobby, and a rooftop bar that's as trendy as they come. And there's plenty to celebrate—the hotel turns 1 in July.
Walking into the 50-story, 250-guestroom-and-suites hotel, one immediately knows this is a new type of Ritz-Carlton—there's no beige in sight. Instead, guests enter a verdant lobby that evokes a botanical garden, a nod to the neighboring Flower District.
"The Ritz customer is getting much younger," says Dayssi Olarte de Kanavos, president, COO and co-founder—with chairman and CEO husband Paul Kanavos—of Flag Luxury Group, which led The Ritz-Carlton NoMad project. To that end, the space was built with its target audience in mind. Says Kanavos, "While you're walking to your room, you notice, 'This is a cool area where I can come back and have a meeting; I can have a cappuccino there, or there's a great bar over there.'"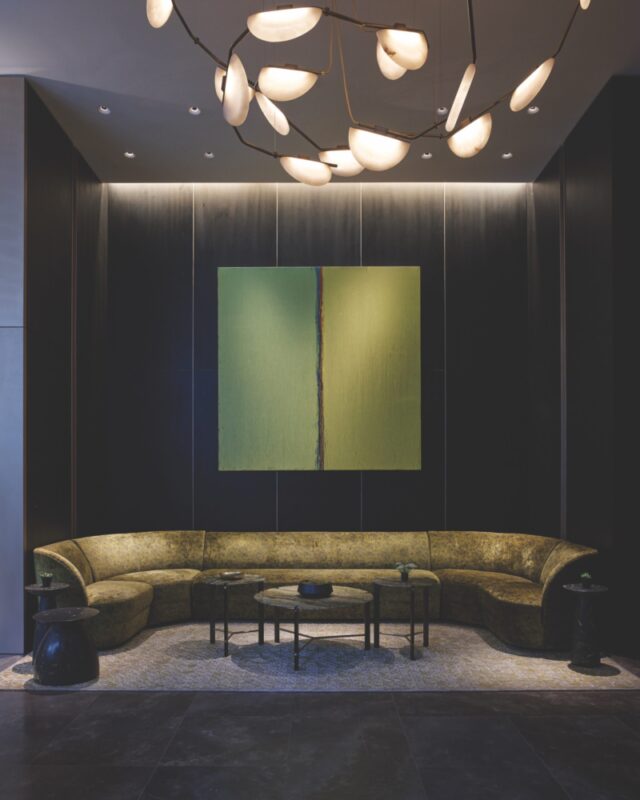 The hotel is an integral part of the luxury trend in buzzy NoMad, which is also home to new properties from The Ned and Hotel AKA. To compete, The Ritz-Carlton constructed Nubeluz, the "lightbox in the sky" built 500 feet above the ground and with 270-degree views. The rooftop lounge features light bites, spirit-free cocktails, beer and wine, and full bottle service.
"When you're there, you feel like you're sitting inside of a jewelry box," Kanavos says. "It's very glamorous, with velvet and upholstered walls."
Back downstairs, overnight guests are in for a treat. The all-suite rooms are Ritz-Carlton at its finest, with all the comforts of its more traditional properties along with unparalleled cityscape views taken in via 15-foot windows. The decor is done in neutral colors (think warm caramel) for relaxing.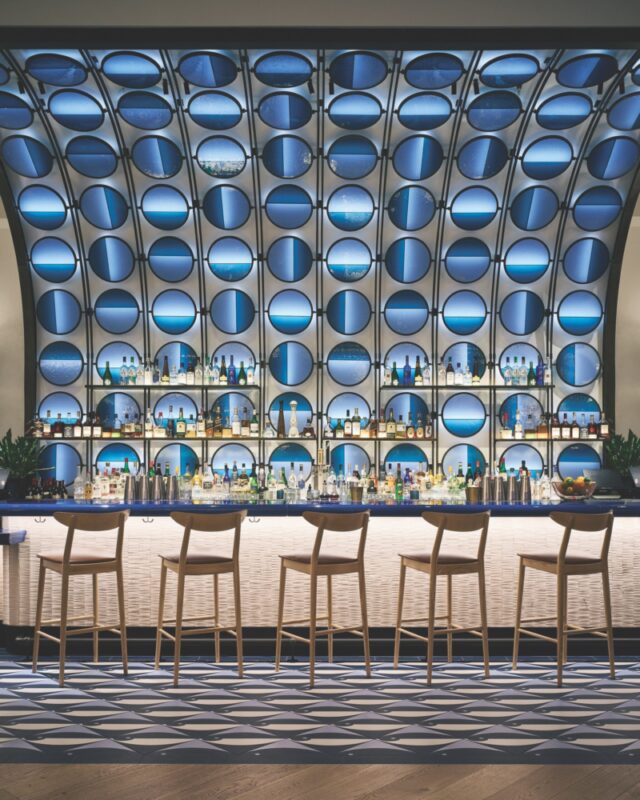 And of course, with Andrés at the helm of the food and beverage program—both the restaurants and in-room dining—the food is next level. The Mediterranean Zaytinya—a mezze dream—is the go-to for more casual fare. The much-anticipated The Bazaar by José Andrés has a hoped-for summer opening (as of press time) and will offer upscale dinner cuisine.
The 6,800-square-foot spa facilities include steam rooms, aromatherapy saunas, a 24-hour fitness center, holistic treatments and private relaxation lounges. "I came out of my The Method facial, and my skin was so dewy and yummy," Kanavos says. "I want to wake up like that every day!" 25 W. 28th St., New York; ritzcarlton.com