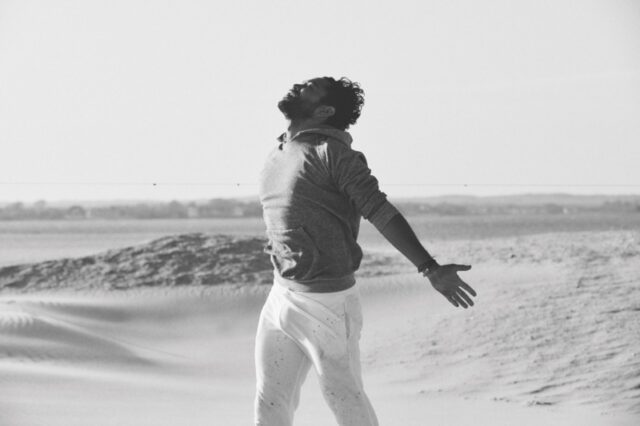 Alexander Pope reportedly said, "The greatest magnifying glasses in the world are a man's own eyes when they look upon his own person." I've always loved that quote (along with many other things Mr. Pope wrote) because of its profound simplicity. The fact that it was written in the 18th century and still remains relevant today is extraordinary to me. It's so easy to scroll through Instagram and cast a judgmental or envious eye on the ultrafiltered lives of strangers, colleagues and acquaintances. It's even easier to react and lash out at the countless "trolls" online who bully, mock or simply disagree with us. But take a moment and reflect; holding a mirror to our own behavior, oftentimes, we will find that the real work starts within.
My workout, Torch'd, which I offer daily on Instagram for my subscribers, is the physical manifestation of that work. Yes, we joke about "dusty asses" and keeping it "right and tight," but we confront ourselves with no distractions, challenging our bodies to strengthen, tone and transform from the inside out. A dear friend of mine once said, "All you need is the space of your own body." And she was damn right. I firmly believe in simplicity of movement, thought and expression. The secret is in having the discipline and wherewithal to show up every day. Not only for our bodies, but ultimately for our minds.
This clearing of self-destructive thoughts through the physical toil of Torch'd is, in my opinion, the most integral benefit. When we feel better, we treat others better. And how we treat others says everything about us. I recently said in one of my Instagram Live broadcasts that the last thing I wanted to do that day was work out. I was traveling from Palm Beach to New York City to Milan in a span of a few days; I was exhausted. But pushing myself to do it, even just for 15 or 20 minutes, changed my whole mindset for the rest of the day. I was suddenly a better listener, teacher and spouse. My husband, Jeffrey, was very thankful for that.
When we clear out the noise and focus on the betterment of ourselves, we can then go into the world a little kinder, a little more patient, a little more aware. And our butts will look that much better, too.
Isaac Boots' exclusive retreat at Gurney's Montauk, from June 19-23, features his signature Torch'd fitness classes, a well-rounded schedule of wellness experiences and fireside chats. isaacboots.com