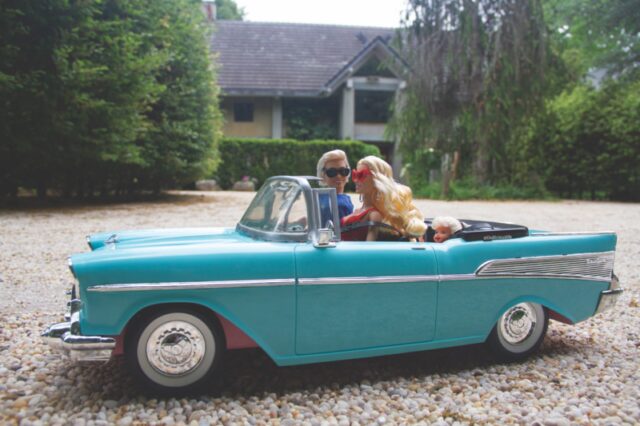 By Ray Rogers
Befitting a fashion editor who founded a glossy magazine called Shoeholics, there's some flashy miniature footwear props on view today at the LongHouse Reserve, where the singularly named artist Tinu is shooting a tableau of dolls on the verdant grounds. Case in point: hot-pink platform sneaker boots and statement-making bright-yellow pompom heels, all in miniature form.
A collection which began in childhood in Nigeria had ballooned to some 500 dolls, over 200 of which reside in the Gramercy duplex the artist shares with her husband, daughter and son. "When I was 5, I remember making my own doll clothing and handbags out of leather scraps in Nigeria—it's always been in me," says Tinu. "And back then we didn't have Black dolls."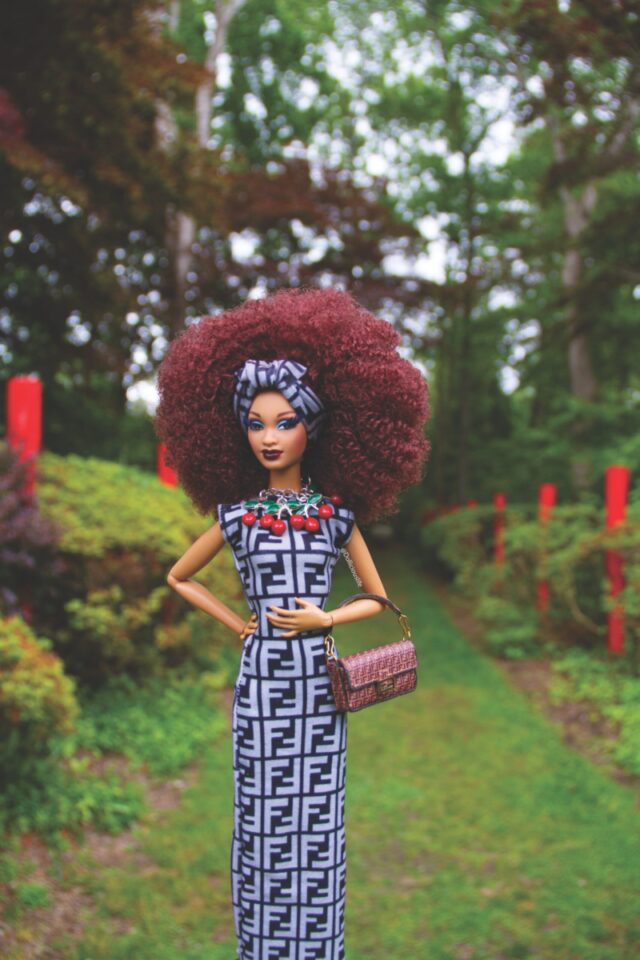 During the pandemic, production of her magazine came to a halt. Unable to style models for shoots, her creative juices had to find a new outlet, and Tinu's dolls suddenly took center stage. "My dolls are usually on display, in their boxes. But during the lockdown, I started going, Ohhhh, you guys are looking kind of sexy!" she says with a sly laugh. "So instead of leaving them in their boxes, I thought, You're going to be my models."
Tinu mixes sartorial creations of her own, such as a mini Fendi frock and classic Chanel suits, with ready-made designer doll wear; the new Barbie and Ken figures, fashioned after the stars of the forthcoming Barbie movie, Margot Robbie and Ryan Gosling, also sport designer duds (Barbie in a Versace gown that's a replica of one worn by the actress). Tinu was excited to shoot the pair in a treasured vintage Barbie car at the spectacular LongHouse sculpture gardens, along with a cast of other dolls that speak to the cultural richness of the world.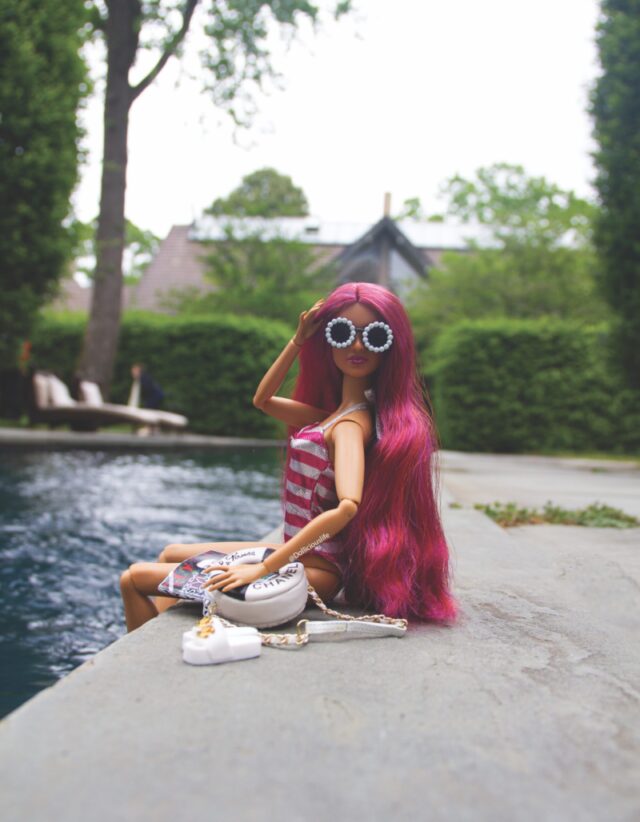 "My concept for the shoot was just family, fun, a day in the park," says Tinu, who photographs her mini models in life-size perspective. "Diversity was very important—I wanted everybody to be represented. I shot a handicapped lady, a survivor of breast cancer with her family, an Asian couple." Throughout her work, she proudly employs her figurines to educate people about other cultures and traditions. "On my page [tinuonline.com], we celebrate everything from Passover to Diwali to the pagan holiday of Halloween. You name the culture, I celebrate them. I've posted for Filipino, Norwegian and Nigerian Independence Days. It's an all-inclusive page. I made awareness of Black Lives Matter, Stop Asian Hate, and when it comes to Gay Pride month, I'm all over it! We don't discriminate." Rather, in her works, she envisions "a perfect world, a world I wish I could live in, where all races are accepted, all sexualities are accepted, all disabilities, or whatever else you have, is accepted. I live in my own little bubble in my plastic world with my doll artistry."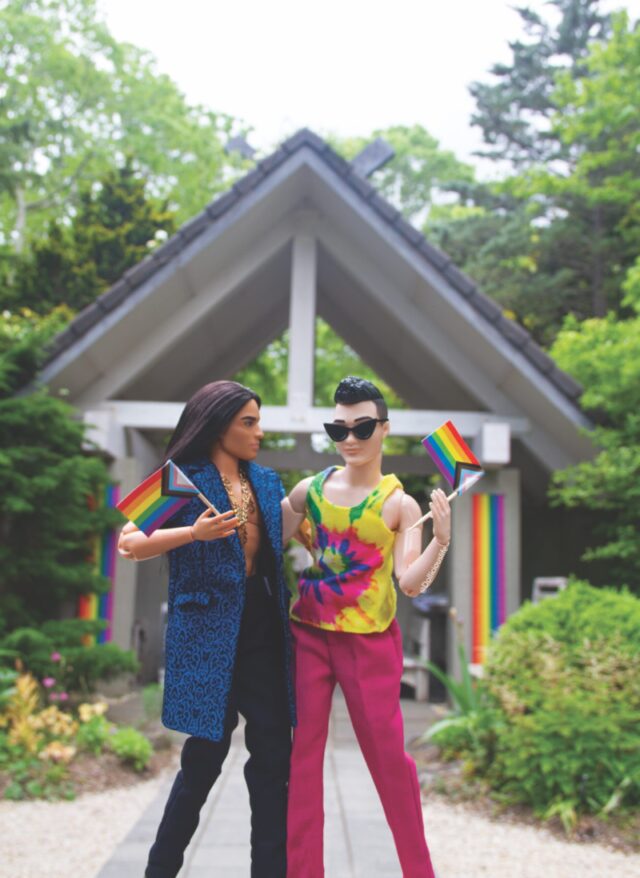 Beyond the social commentary and political messages, she's having fun, creating works that she believes bring joy to viewers. "People are happy around dolls," she notes. And dolls are having a cultural moment, particularly with the Barbie movie due out this month. "It's going to be Barbie mania. I've got my outfits ready. Expect to see a lot of people wearing a lot of pink that week! It's going to be a pink world."