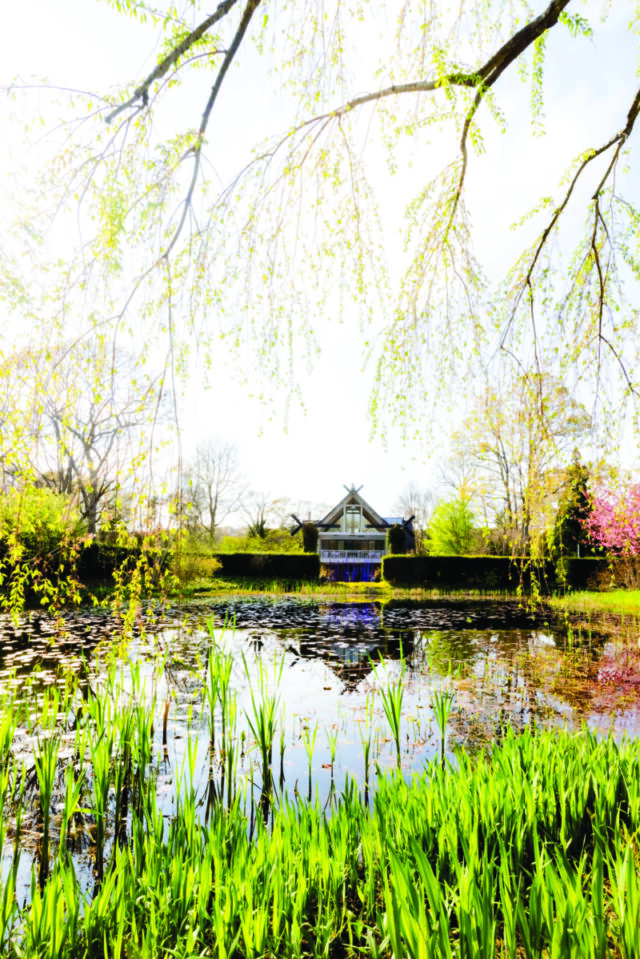 By Edwina von Gal
I want to let you in on a secret. You can have a lush lawn without synthetic chemicals. For decades we've been misled by the landscaping industry: The only way to have a green lawn, they say, is to douse it with chemicals. But that myth—and it is a myth—couldn't be more harmful. Pesticides and synthetic fertilizers do more damage than good. They destroy the soil biome (organisms in soil like bacteria and fungi) and create a cycle of dependency, requiring more fertilizers, more pesticides and yes, more money. These chemicals damage our vital ecosystem, harming birds, bees, butterflies, not to mention what they do to us, our kids and our pets. As a landscape designer and the founder of Perfect Earth Project, I can tell you that the world will not end when you go toxic-free in your garden. On the contrary, it will come alive and flourish in ways you've never experienced before.
Take LongHouse Reserve in East Hampton, for example. The idyllic landscape and garden founded by Jack Lenor Larsen (1927-2020) and devoted to the ever-changing interactions between nature, art and people, is now going toxic-free, embracing nature-based land care practices. LongHouse is growing more native plants, retaining all biomass on-site, providing fresh water for birds and wildlife, and diversifying and reducing its lawns. On a recent visit, I admired people lounging—safely!—on a lawn dotted with clover providing the grass with nutrients for free, marveled at Maren Hassinger's "Monuments" woven from branches that the staff saved all winter (instead of sending them to the landfill) and listened joyfully to a chorus of birds. What a vibrant and healthy place!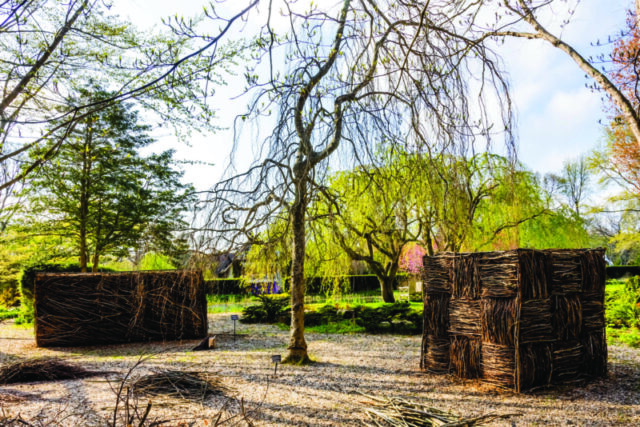 I'm thrilled that LongHouse is the pilot partner for Perfect Earth's Pathways to PRFCT program, a road map for nature-based gardening in public gardens and parks throughout the U.S. This network of diverse landscapes—managed for health and well-being, beauty, biodiversity and sustainability—will help us share best practices and celebrate the places where these methods are being done beautifully, inspiring people in their own gardens. To learn more about nature-based land care, download our simple 12-step guide, The Basics of Nature-Based Land Care.
Vibrant, toxic-free landscapes are a refuge and a balm for our souls. We're learning more and more about how time in nature heals and uplifts. To explore this further, Perfect Earth and LongHouse will be co-hosting Nature of Health, a symposium on the many connections between green spaces and human wellness, on August 11, including talks by experts, walking meditation, gentle yoga and lunch. LongHouse is living proof of a thriving, verdant and bountiful landscape free from toxic chemicals. Come see for yourself!
133 Hands Creek Road, East Hampton; longhouse.org; perfectearthproject.org