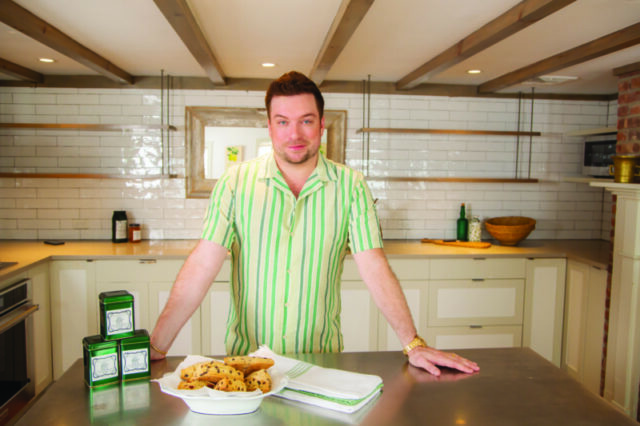 By Jenna Lebovits
High-end goods and antique comforts await at Sage and Madison. Part inn, part storefront and part garden, the space exudes a homey feel with a European flair. Nothing quite like it exists in Sag Harbor. Where else can you meet a friend for an afternoon cup of Mariage Frères tea in a historic, garden and after, shop for niche, local goods and hostess gifts?
"In retail, it's important to have a place that you can discover things," says Sage and Madison proprietor Chris Coffee, who aims to foster feelings of nostalgia and curiosity in his shop. He carries a range of products by contemporary and historic brands—specialty goods, handmade tabletop items, exotic pantry staples such as truffle mustard, the famed New York-based Louis Sherry chocolate and women's accessories from heritage and high-fashion brands.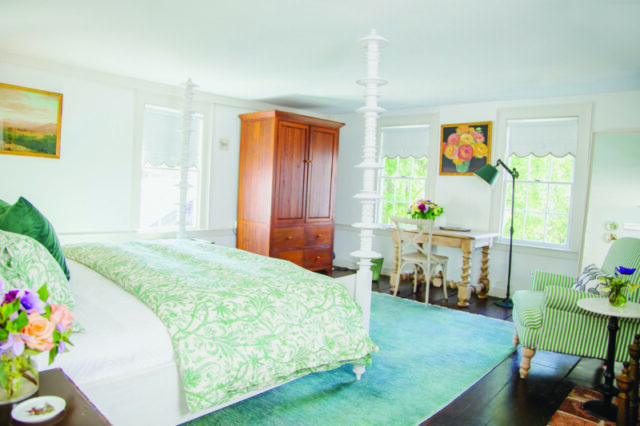 "The whole concept is to preserve history and push it forward in a nice way," says Coffee. The building, which was built in 1797, has an interesting backstory: Hurd Hatfield, star of The Picture of Dorian Gray, the 1945 film adaptation of the Oscar Wilde novel, lived in the house for more than 20 years. There are suite accommodations and gourmet drinks and local goods served up in a 400-square-foot barn.
This summer, Coffee, inspired by his background in skin care retail, is launching a clean beauty product that he dubbed Coffeeface: anti-bacterial, antiviral, serum-infused moisturizer pads made with aloe vera, hyaluronic acid, coffee fruit extract and manuka honey, for purchase in stores and online. "It's the perfect makeup primer that gets rid of the dead skin cells," he says. "It's an exfoliator, serum and moisturizer all in one, so it eliminates the amount of skin care that you have to travel with."
For wellness warriors, Sage and Madison hosts a weekly Kundalini and meditation club Saturdays at 9:30AM in the garden with Ana Reis, who guides participants through yoga, breath work and sound healing. Coffee maintains a rotation of year-round events where brands are active in wellness offerings. "It's where fashion meets health," says Coffee. "It's a fun vibe." 31 Madison St., Sag Harbor; sageandmadison.com; coffeeface.com