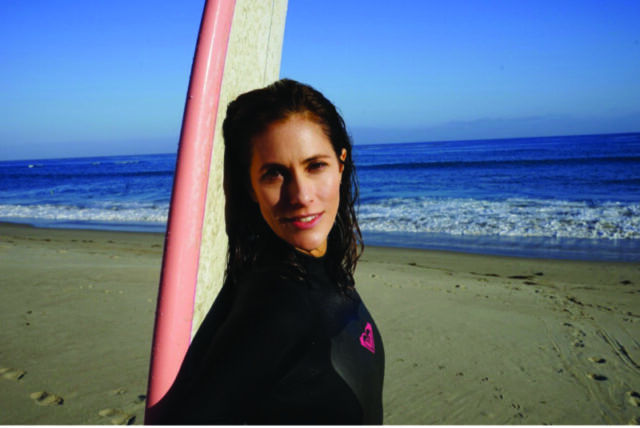 Humor is truth—we need this primal vocalization to survive. I laugh uncontrollably when my daughter Carolina does her spot-on Kim Kardashian impersonation. Then she starts to laugh at my laughter. Laughter is a contagious, positive social bond. It enhances the intake of oxygen (like enhanced breathing or tickling), which increases the release of endorphins in the brain and diminishes the stress hormone, cortisol, while also stimulating the heart, muscles and lungs. Benefits to voluntary vocalization, like music, can be spiritual, and also are science-based. Music increases blood flow to the brain. The limbic system, where emotions and memory are regulated, literally "lights" up when our ears hear music. I love to listen to my daughter Bella sing—and I am sometimes moved to tears by the beauty of her sound.
In this special issue, we celebrate the people who bring those two interchangeable healing powers to the East End this summer. Hear from Rufus Wainwright, performing at a special Montauk concert benefiting the Montauk Point Lighthouse. Also sounding off in this issue is Chelsea Handler, who will be performing stand-up in East Hampton in August. There are more musings on wellness in these pages from the legendary Fran Drescher (host of Cancer Schmancer's East Hampton fundraiser this month); as well as reggae royalty Stephen Marley, who performs this month in East Hampton.
Six years in, I hope you've applied some of our Purist self-care ideas. You'll have a chance to experience lots of it, live, at our annual Purist Health Fair on July 7, from 11 AM to 2 PM at the Southampton Arts Center on 25 Jobs Lane under the tent. Thank you to Stony Brook Southampton Hospital's Wellness Institute, our title sponsor! The best practitioners in medicine and holistic treatments will be on hand. Some of the highlights and offerings include sound bowl playing; Dr. Stacie Stephenson signing her new book, Glow, Dr. Christina Rahm of Root Brands signing her new cookbook, Cure the Causes; delicious elixirs and yummy bites from Juice Press, Hen of the Woods and The Gut Goodness; the future of medicine from Concierge Pediatrics; whole-body health education from Elitra Health; holistic health from Rejuvenation Health; a tour of Coterie Hudson Yards' highest quality senior care living; mini cranial massages from Revolve Hair; stretching with Pilates teacher Taylor Pearl; toxin-free mini facials with Immunocologie; lymphatic drainage from Body Project Movement and FlexPower; must-have products from Dragon Hemp's Chinese herbs and CBD remedies; SiO Beauty's wrinkle patches; hydration powered by Boxed Water; EyeJust's blue light protection phone and computer screen protectors; and sustainable jewelry from KBH Jewels.
So don't waste any time—whatever audible medium moves you to tears of joy, listen to it as much as you can and fire up those neural pathways, because laughter and music really are the best medicines.