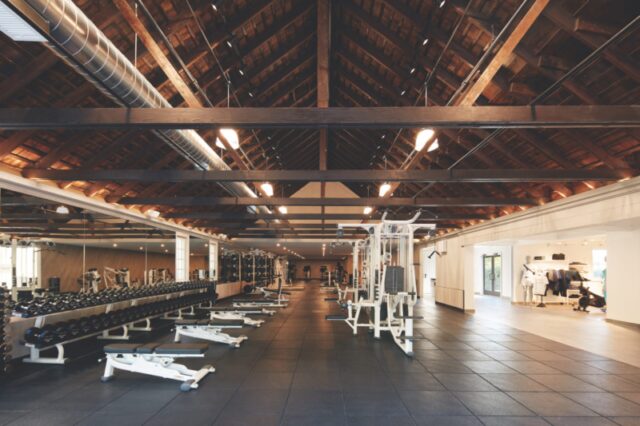 By Beth Landman
Equinox continues to grow not just as a gym, but a lifestyle brand. What started as a stylish fitness studio with innovative classes, and moved on to world-class hotels, is now collaborating with a collection of other luxury companies.
Equinox Circle, available to all members in New York, the Hamptons and beyond, is a new program launched in May with eight partners. It will offer members special events, opportunities and exclusive access in the areas of travel, fashion, entertainment and health.
"We challenged ourselves to not only curate the right partners in the right categories, but also to find partners that want to do things differently with us," says Julia Klim, vice president of strategic partnerships and business development at Equinox.
Among those partners are the luxe jet service Blade; the cool collectibles emporium StockX; fitness and sleep tracker Oura; membership-based travel company Indagare; restaurant membership platform Dorsia; high-end meal delivery service Provenance; top-rated supplement brand Thorne; and chic watch marketplace Bezel.
The benefits can be significant. When Equinox members take a Blade helicopter to and from the airport, they get $50 off, a complimentary greeter, and a car service to their terminal. Best of all, their dogs ride gratis!
Sneakers, of course, are a natural fit, but StockX is a lot more than a place to buy kicks. With a range of colorful collectibles, it's a way for instructors and members to express themselves.
"One StockX executive told us during our meetings about his LA trainer who often has the latest drops that even he wouldn't wear working out," reports Klim. "Many StockX employees are also longtime Equinox members and love the brand, so this was a natural match."
A healthy diet also dovetails with membership needs, and the meal delivery service chosen to mesh with the brand is Provenance, which caters to all manner of preferences, from vegan to high protein.
Sleep is a big subject in the wellness world, so Oura, the fitness and sleep tracker that also launched a partnership with Gucci, was a no-brainer for the program. A limited edition co-branded rest and recovery kit with a ring, cover and pouch will be available only to members.
Since Equinox is about luxury as well as fitness, it's no surprise Circle includes Indagare, a specializer in super-curated trips, and Bezel, seller of authenticated luxury watches. "Bezel will source any watch for a member in 48 hours, and will also bring watches to the clubs," says Klim.
Later this month, Circle will hold an interactive event at the Equinox Bridgehampton club, and members can expect more collabs in the future.
Says Klim: "The launch is only the beginning of a long road map of joint unique experiences, both digital and physical, alongside offers. It is also our launchpad into larger Web3 and loyalty aspirations." equinox.com