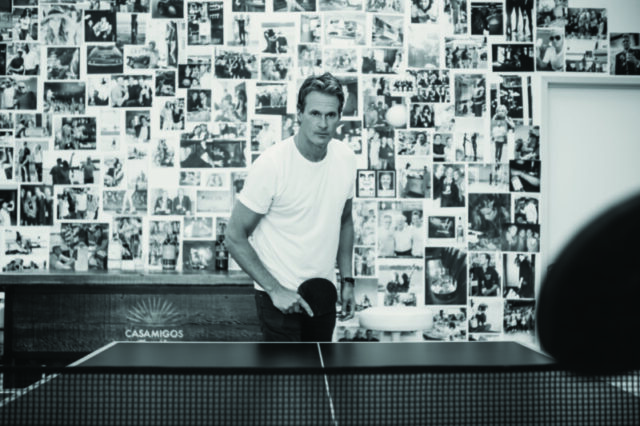 By Jim Servin
Jim Servin: Growing up in Hewlett, Long Island, did you get out to the Hamptons much?
Rande Gerber: I don't have a favorite Hamptons story, but friends and family going to my dad's house every weekend in the summer felt like summer camp. We always had 10 to 20 people over, and it was always a great time.
JS: You live in Malibu. How do the Hamptons and Malibu compare?
RG: The winters and spring in the Hamptons are like all year round in Malibu. Malibu essentially has one village that people know about, with restaurants and stores. A few other spots are more local, which is really nice for those like myself who live here. Malibu really is a small surf community where most of us live all year round.
JS: You recently invested in a favorite product on the East End, Hampton Sun. How did you come to know the brand? What did you find compelling in the product line?
RG: Cindy [Crawford, his wife] and I were staying at the Four Seasons Hotel Miami and were introduced to it there. We forgot our sunblock, and they had it in the store. It was so great we bought a few products and loved them all. We decided to get hold of the owners to let them know we were fans, and see if they would be interested in us investing and helping get the word out. Fortunately they said yes, and here we are today, spreading the word about Hampton Sun and how uniquely wonderful it is.
JS: Where did the inspiration for Casamigos come from?
RG: Casamigos was created out of our desire to drink the best tequila. At the time, George [Clooney] and I were building homes in Mexico, and as one does when you spend time in Mexico, we were drinking a lot of tequila. We'd go to different restaurants and bars, and bartenders would suggest different tequilas, some really expensive, some not so expensive, some good, some not so good. They all had one thing in common—they burned going down. With that, George turned to me and said, "Why don't we just make our own, one that's perfect for us?" So we did. We wanted the best-tasting, smoothest tequila, one that didn't have to be covered up with salt or lime. We wanted to be able to drink it all night long and not be hung over in the morning. We spent many months researching master distillers and distilleries and found the best in the highlands of Jalisco, Mexico. Two years and 700 bottles of samples later, we finally got it perfect. We made Casamigos just for us to drink and share with friends. We took the time and had the patience to get it just right. Named after our homes in Mexico, Casamigos loosely translates as House of Friends. It wasn't intended for the public, but after word got out, we couldn't resist sharing it with everyone.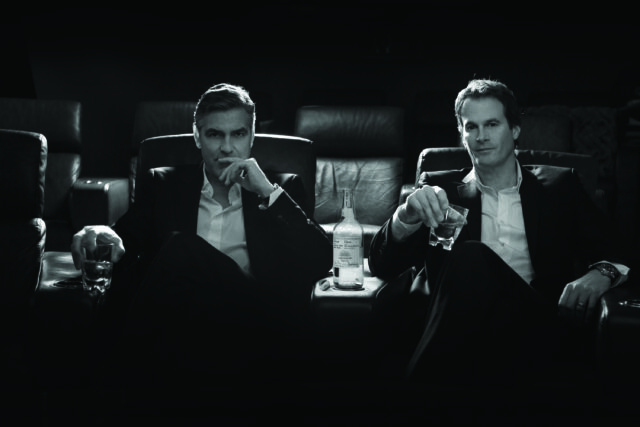 JS: What makes Casamigos so special?
RG: Casamigos Tequila is made from the finest hand-selected 100% blue Weber agave, grown in the rich, red clay and cool climate of the highlands of Jalisco. It takes time to make the best and it takes Casamigos almost twice the amount of time as the industry standard to produce our small-batch tequila before it goes into the bottle.
JS: What does wellness mean to you? What is your wellness regime like today?
RG: There are no typical days. I wake up pretty early, around 6, go downstairs, have a coffee, sit with Cindy and the kids if they happen to be staying over, and then usually head to the gym or the ocean for a workout. I end it with a sauna and cold plunge and then start my day. I love playing sports. I grew up going to an all-boys camp playing eight hours of sports every day, and even now I try to do something athletic besides gym workouts. I mountain bike, play basketball, pickleball, stand-up paddleboard and hike. I really like mixing it up. Something active every day is important to me.
JS: How has both of you having been young models affected your attitude toward such wellness staples as spas?
RG: Cindy is the model. I did it for a short period of time when I was younger in order to pay some bills and afford the freedom to travel through Europe for two years.
JS: Are there any aspects of wellness getaways that appeal to you?
RG: I really love most Aman resorts, as the design and vibe seem to really fit the environment of the area they are in. I do like spa services, but I mostly appreciate when there is an outdoor component part of a retreat.
JS: How did you celebrate the sale of Casamigos for $1 billion to Diageo in 2017?
RG: With Casamigos, of course!
JS: What inspired you, George and Mike Meldman to create Casamigos cristalino?
RG: George and I are passionate about Casamigos and everything we do. Just as we made our tequila and mezcal, we wanted to create a cristalino that we wanted to drink. There's a growing population curious about cristalino in the States. We have been working on this for a while, and we're really excited about the launch and for people to finally get the chance to drink it.
JS: How would you describe this tequila?
RG: Cristalinos are complex and subtle. The process is very unique. With our Casamigos cristalino, we have a tequila that has the complexity and character of our reposado with the clear, crisp, bright notes of our blanco.
JS: How do you recommend people enjoy it best this season?
RG: Simple cocktails work well with the cristalino, such as a nice Casamigos cristalino martini—not too many ingredients. Keep it simple to preserve the integrity of the cristalino.
JS: Did you and Cindy experience empty nest syndrome with your kids, Presley and Kaia, ages 23 and 21, recently coming of age?
RG: We do every day, but are happy they are independent and flourishing in this crazy world.
JS: What did you learn from working with Ian Schrager, and how did that relationship influence your career?
RG: Ian is the master of creating environments and notices every detail. He is also great at recognizing talent and bringing on the right people to ensure his vision is brought to life.
JS: What do you consider the highlight of your professional life? Your personal life?
RG: Building a world-class company when most people said I was crazy to even try. Having the insight to do things my way and not listen to those who said it won't work. The highlight of my personal life is having a wife and kids that still love spending time with me.
JS: Could you share with us a favorite inspirational quote?
RG: You need to live while you're alive.
JS: Any motto or mantra that's been helpful to you in business and life?
RG: Train people well enough so they can leave, treat them well enough so they don't want to!