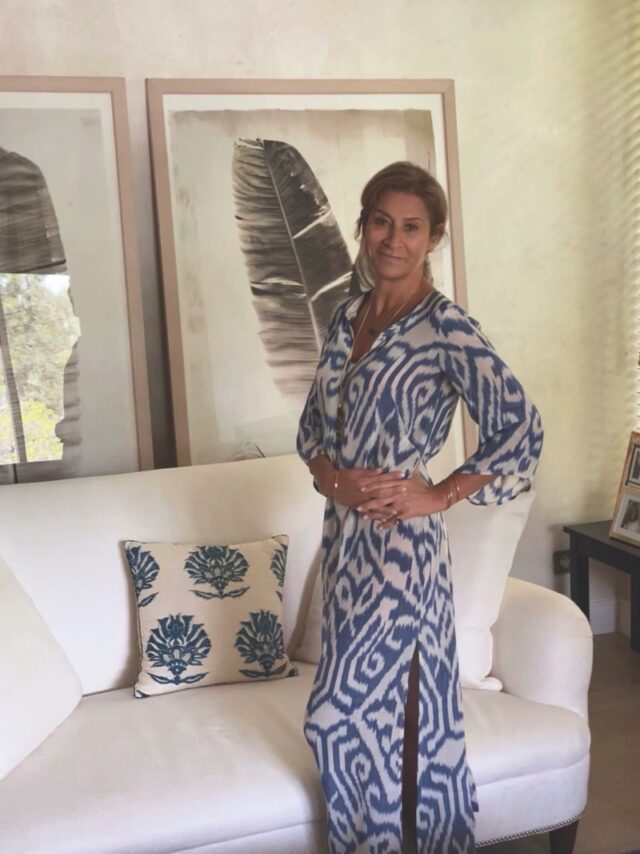 PURIST: How long have you had your boutiques in Quinta do Lago and Comporta, Portugal?
Maria Saias: Our first boutique opened its doors in the spring of 1999 in Quinta do Lago, following many trips to Rio and becoming a true admirer of the beautiful catwalks that were Ipanema beaches in the '80s, with Lenny Niemeyer bikinis and cover-ups. Ten years later, in the summer of 2010, the Comporta store opened as a spot for friends, their guests and the very few connoisseurs that spent summer weeks in the estate. This year will be the very first we're open all year round.
Do you find synergies between the resort vibe of Europe and the Hamptons?
MS: Although European resorts can be pretty diverse, there is a harmony between the Hamptons and such European destinations: a casual, understated elegance or quiet sophistication, which I find incredibly charming and always a source of inspiration.
What kind of products do you sell in Portugal, and what will you bring to Southampton at the end of July?
MS: Although we mainly focus on beach and resort wear, a curated selection of products from all over the world complements our offerings—ranging from eyewear to accessories, jewelry, perfumes, home scents, beauty products and more. For the pop-up, we are trying to bring an assortment of products and styles that one cannot find in the Hamptons and a little accent of Portugal.
As a woman in business, what advice would you give your younger self?
MS: As a businesswomen now, to my younger self I would not follow the advice, as I would do it exactly the same all over again…family first!
Since you travel often, what are the must-haves that you pack for a summer getaway?
MS: My travel essentials for a summer destination always include plenty of linen and cotton pieces such as djellabas from Ambas Italy, caftans from Pippa Holt, poplin shirts from Giuliva Heritage, a blazer from Giuliva Heritage to wear over a summer dress from Thierry Colson, flat Hermès sandals, ballet flats from Manolo Blahnik, extra-large cashmere shawls from Hermès, a merino wool poncho from Wehve, a pair of big earrings from Pippa Small, and a statement necklace from Lilo Benecke to elevate any dress to a more formal look. Must not forget a cozy cashmere jumper from Loro Piana!
What are your favorite summer destinations?
MS: Living in the south of Europe in Quinta do Lago, within walking distance from the beach and at the edge of a natural reserve lagoon, Ria Formosa Nature Park, that stretches for over 25 miles along the Atlantic Coast, summer destinations tend to be planned in the opposite direction, and often include a city escape or a quiet destination away from the summer crowds. St. Moritz, located in the Engadin Valley in the Swiss Alps, is a wonderful option for unwinding and relaxing. The amazing scenery of the valley, starting with the Glacier Express railway trip, to the breathtaking views of the lakes laying 1,800 meters (5,900 feet) above sea level, combined with plenty of palaces, galleries and state-of-the-art spas, make it a dream summer route. You can end your trip in Northern Italy close to the Alps, Lombardia, and its lakes: Lago Como and Lago Maggiore. Only one downside: One cannot travel light!  IG @cotesudquintadolago