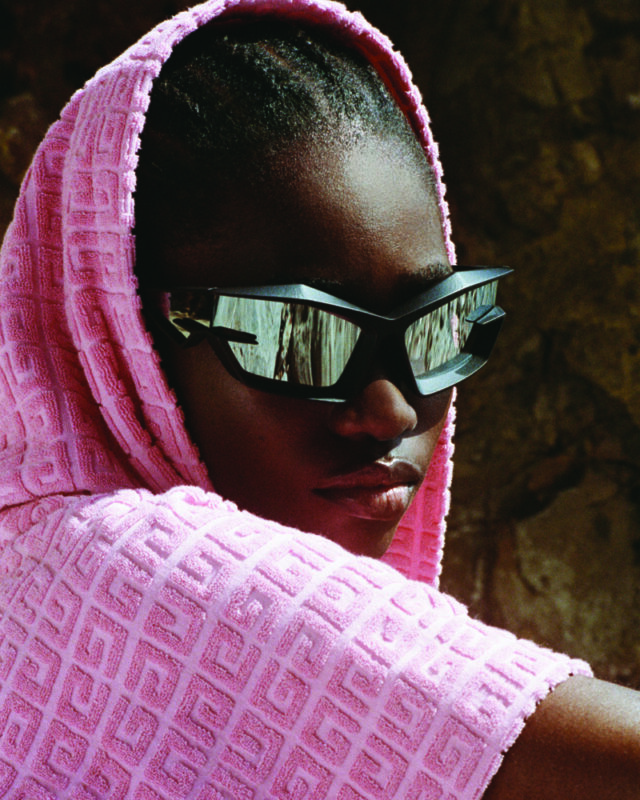 By Julia Szabo
If Bridgehampton's Topping Rose House were a fragrance, it would be Irresistible Givenchy, which contrasts luscious rose and radiant blond wood. This summer, that seductive essence comes alive at the small seaside luxury hotel that's the ideal venue for a Givenchy pop-up event. For two weeks this month, from July 1 to 14, Topping Rose House will host the unveiling of Givenchy Plage, a "city-to-sand" capsule beachwear collection of ready-to-wear and accessories, inspired by Le Clos Fiorentina, Hubert de Givenchy's seaside estate in Saint-Jean-Cap-Ferrat.
Expect to be enchanted by refined summer accessory essentials, from his and hers swimwear to a chic, beach-ready raffia basket version of the new Voyou handbag, to statement-making Marshmallow rubber wedge sandals. And, for the quintessential Givenchy tailored touch that's always ready to be arm candy for any occasion, there's also a selection of classic G-Tote shoppers.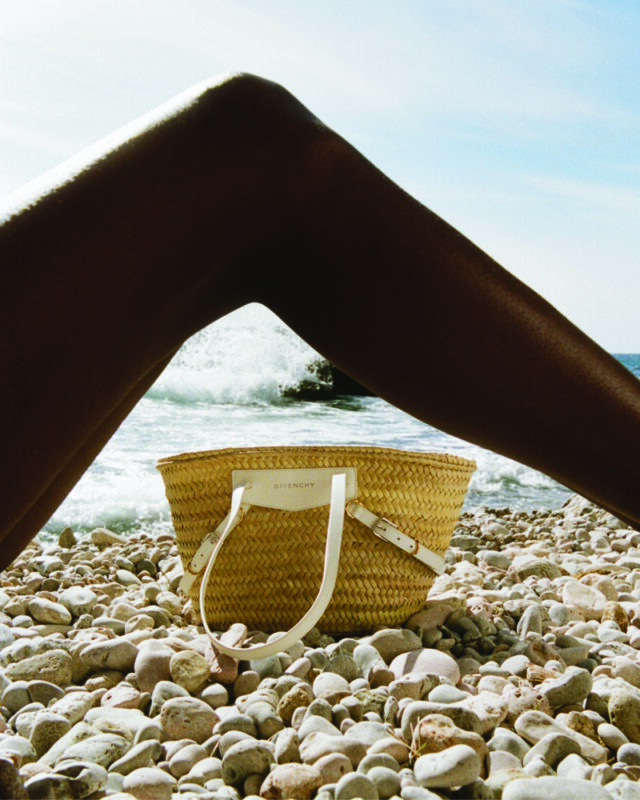 It's all a fitting tribute to the impeccable style of the maison's legendary founder. "Monsieur de Givenchy loved Le Clos Fiorentina for its protected, natural beauty and a relaxed elegance," says the designer's current successor, Givenchy creative director Matthew M. Williams. "With Givenchy Plage, I wanted to explore that lifestyle through light and color, particularly the pearly pink facades that are so typical of that region."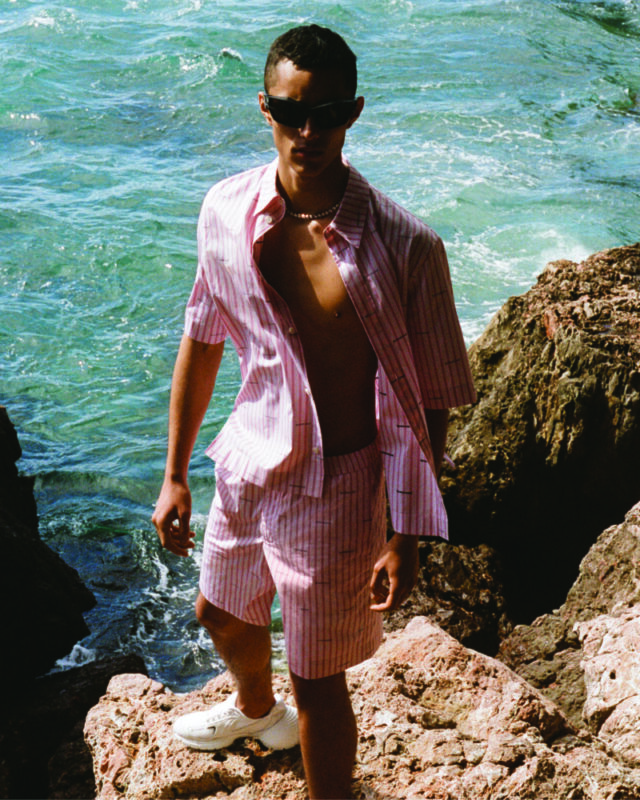 The items in this collection are must-haves, whether your beach destination is the Hamptons or Cap-Ferrat, or both. Rounding out the Givenchy Plage capsule are playful and elegant new variations on the 4G Plumetis jewelry line, including a bracelet, earrings and a ring in pink bio-resin with white Swarovski crystals set in 4G prongs. For shoppers who care about transparency, Givenchy Plage marks another milestone: In a first for the house, the selection of swimwear for women and men incorporates a forward-looking approach to traceability. Tags with a QR code detail care and repair information as well as sourcing, materials and life cycle analysis. The pop-up ends on Bastille Day, July 14. Marchons, marchons!
Topping Rose House, 1 Bridgehampton-Sag Harbor Tpke., Bridgehampton, July 1-14, VIP launch celebration during the Fourth of July weekend; toppingrosehouse.com, givenchy.com