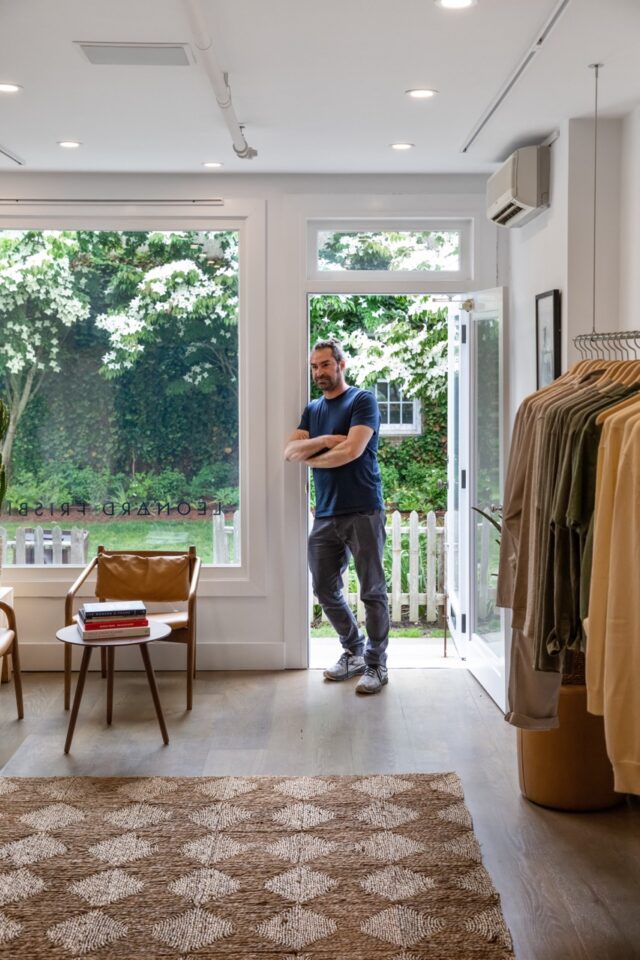 20 years ago, Sag Habor native Matthew Frisbie traveled to Peru and fell in love with the culture, lifestyle and local waves. There, he began working closely with local vendors to produce clothing out of the finest cotton as well as innovative fabrics knit from a blend of upcycled cotton and RPET (recycled plastic water bottles).
The brand's 'laid-back luxe' ethos is inspired by the lifestyles of both Peru and the Hamptons. All items are designed to be easily worn from the beach to evening plans throughout the seasons and are shaped by Matthew's experience of spending much of his time at his grandfather, Leonard Frisbie's, beach house tucked into the dunes in Amagansett.
Leonard Frisbie blends the line between loungewear and formalwear with timeless pieces that come in a diverse array of neutral colorways per style; this ethos aims to provide shoppers with the ability to find their perfect fit and style while also giving them the opportunity to keep their wardrobe refreshed. A majority of the pieces are made from pima and Tanguis cotton, both regarded by many as the finest cottons in the world for their softness, durability, and a resistance to pilling and shrinking.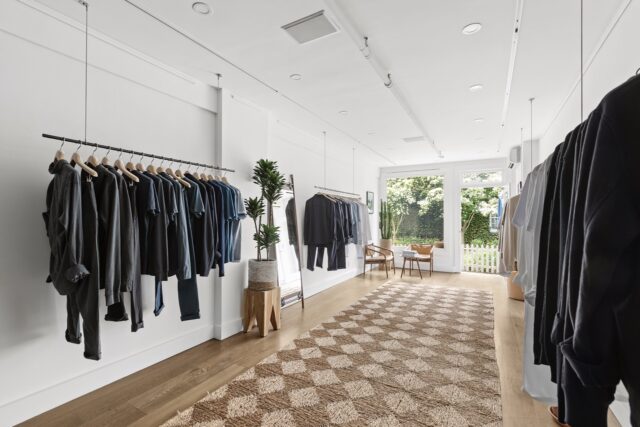 Following the continued year-round success of Leonard Frisbie's flagship location in the heart of Sag Harbor at 78 Main Street, Leonard Frisbie has opened its second year-round location, this one in East Hampton, across from the quintessential backdrop of the alleyway garden at 55 Main Street. Both locations are minimalist, allowing the clothing to speak for itself, yet they encapsulate the energies of both Peru and the Hamptons with tropical greenery and cacti, jute rugs and the faint sounds of Peruvian music welcoming visitors. 55 Main Street, East Hampton; leonardfrisbie.com