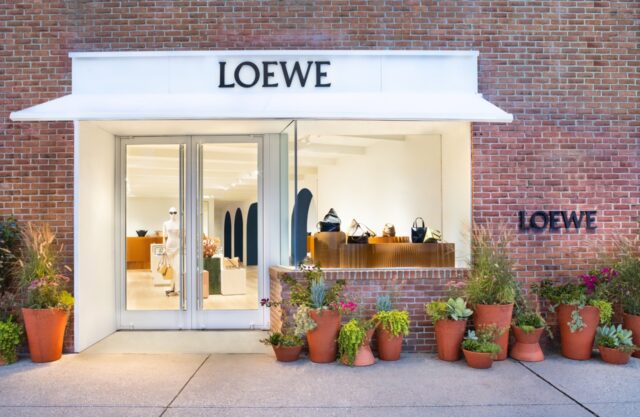 By Jim Shi
Say hello to Loewe. The Spanish house, which achieved top billing on The Lyst Index's hottest brands for the first time in the second quarter of 2023 and has rapidly become the brand favorited by celebrities (remember Rihanna, a vision in red and head-to-toe Loewe, at the Super Bowl halftime show?) has set up shop at 20 Main Street in East Hampton. Loewe joins an impressive roster of European and American designer labels already open in town, including Chanel, Prada, Gucci, Zegna, Ralph Lauren, Brunello Cucinelli, Valentino and Louis Vuitton.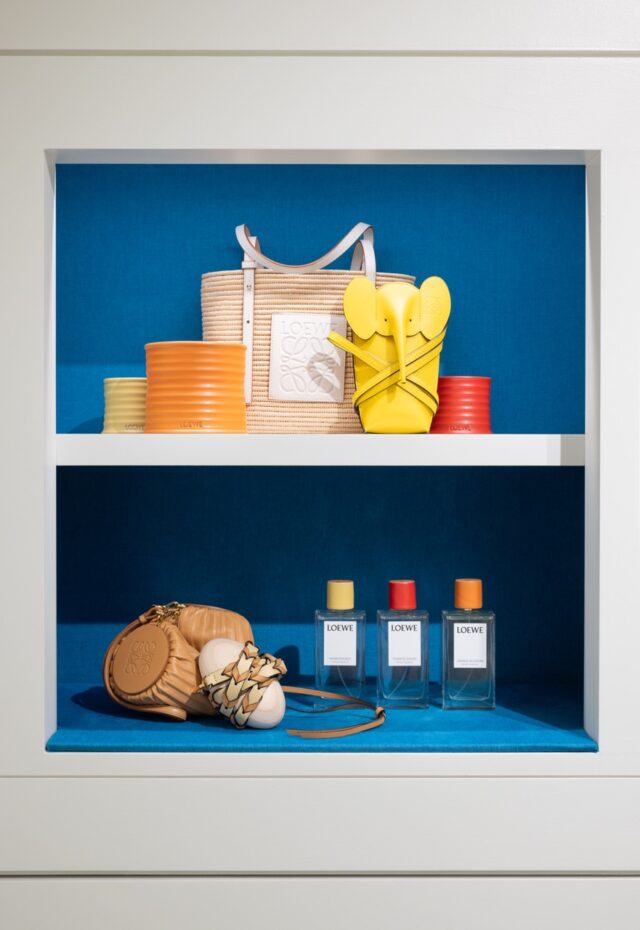 Drawing on creative director Jonathan Anderson's store concept where art, craft and fashion intermingle, the 3,000-square-foot boutique, which opened on August 1 and marks Loewe's seventh U.S. store, offers a full women's ready-to-wear, bags, small leather goods, shoes, jewelry, home scents and sunglasses. Men's fashion and accessories will arrive in November.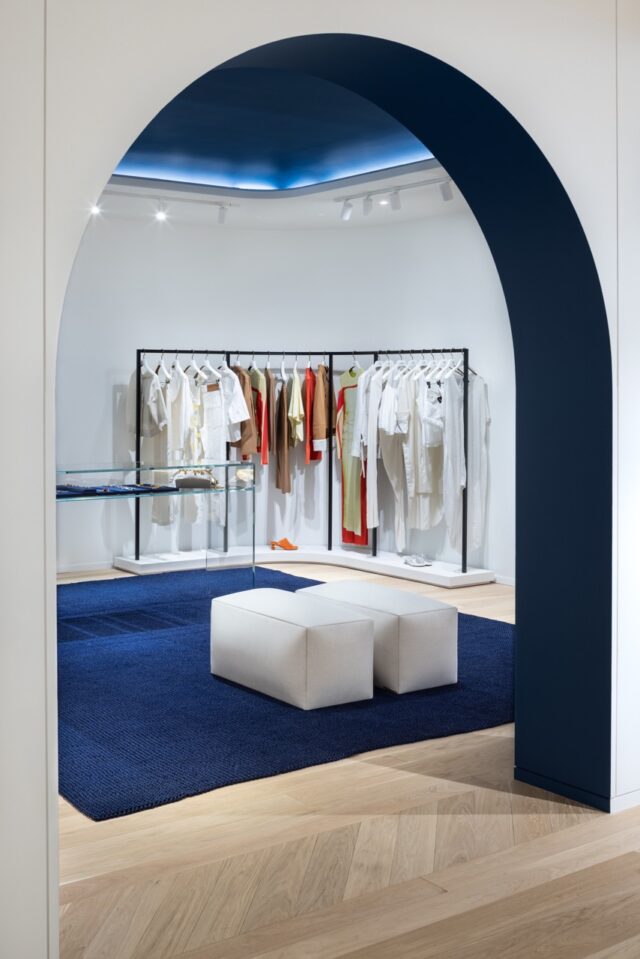 The boutique deploys signature Loewe design details while introducing new, reusable elements. Hand-glazed Spanish tiles provide warmth and texture offset by expanses of concrete, a juxtaposition inspired by the shop's coastal surroundings and architecturally significant homes. Loewe also features a clever modular system from Studio Molo: 100 percent recyclable paper soft blocks that can be stretched, stacked and arranged to create impactful displays and shelving surfaces. Pops of color come courtesy of bespoke rugs, handwoven by Colombian artisans. Rounding out the setting are a series of angular Utrecht armchairs designed by Gerrit Thomas Rietveld and black iron Loewe martini tables.
A brand known for its foray in the world of conversational art, the East Hampton Loewe continues that trajectory, spotlighting a pair of pots by Japanese straw artist and LOEWE Foundation Craft Prize 2018 finalist ARKO. loewe.com