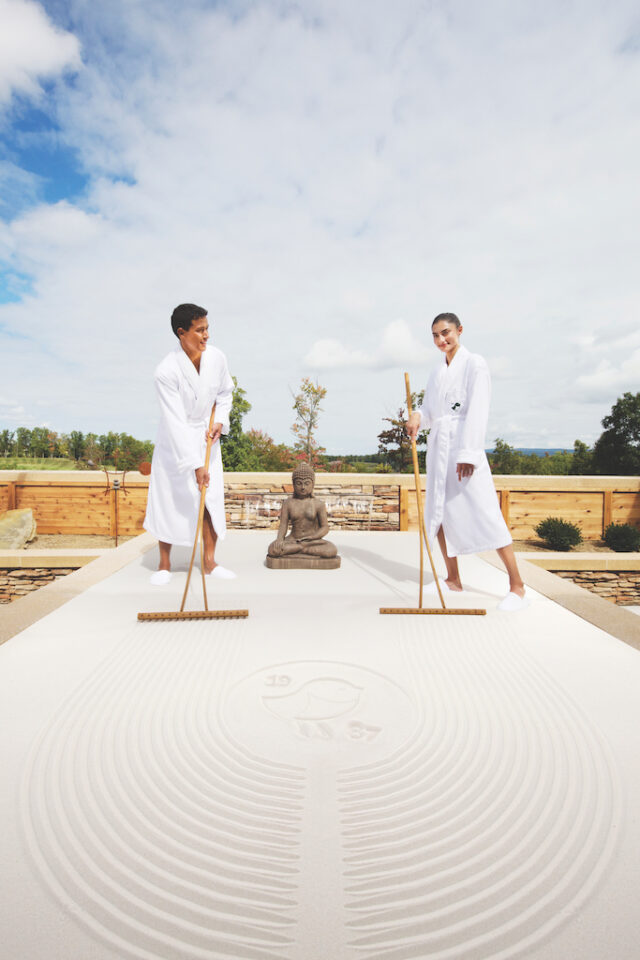 By Jim Servin
"The goal is to wow everyone who steps on the property," says Maggie Hardy, owner and CEO of Nemacolin, a spectacular resort on more than 2,200 acres in Farmington, Pennsylvania, about six hours by car or a quick flight from New York City. At this sprawling Shangri-la, varied and inspired lodging—five accommodation types include 280 guest rooms, suites, town houses and private homes—fine dining, spa treatments and an abundance of activities stimulate, soothe and delight the senses.
Purchased in 1987 by Joseph A. Hardy III, founder and CEO of the 84 Lumber Company, the site of the Nemacolin Trails Hunting reserve and lodge was a gift to his daughter, Maggie (she wanted a place to fish; he granted that request and then some). The majestic compound, now owned and operated by Maggie (her father passed away this past January, at age 100), offers guests two golf courses, hiking, multiple on-site art galleries with works from the Hardy Family Art Collection, and gorgeous countryside.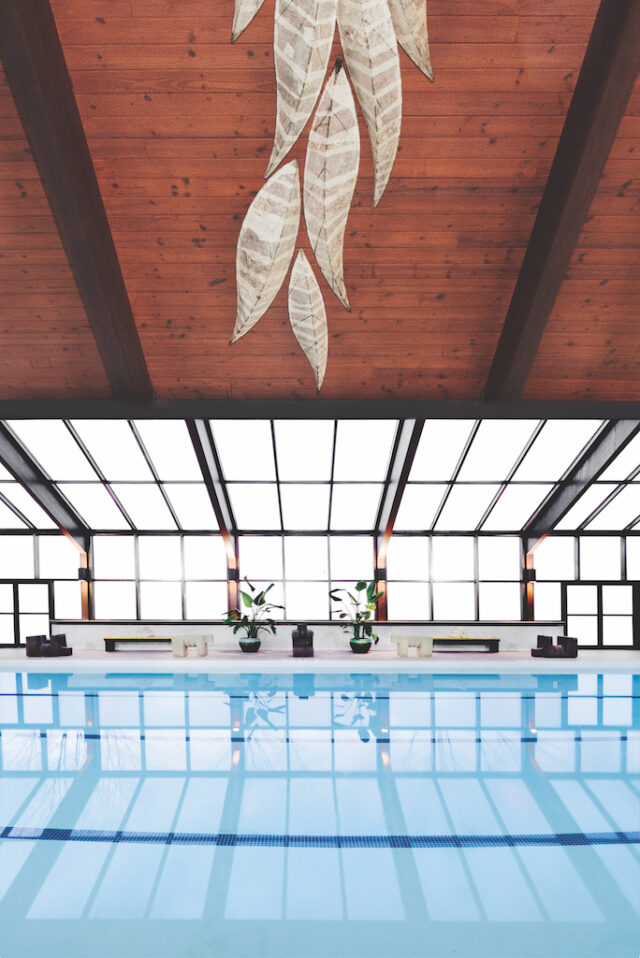 Fallingwater, an architectural landmark house designed by Frank Lloyd Wright, is nearby and open for touring. Activities abound, from cooking classes and white-water rafting to horseback trail rides and fishing. Explore Fort Necessity National Battlefield, a historic site commemorating the 1754 battle in the French and Indian War, just 10 minutes away. Nemacolin reflects the limitless creativity and imagination of its owner, who recently updated the property's original structure, The Grand Lodge, which reopened this fall.
"As the property evolved," says Hardy, "we found it important to invest in an extensive transformation to create a contemporary revival of the original hotel space, preserving much of the original building." The Grand Lodge features 56 suites complete with butler service, personalized amenities, a new farm-to-table restaurant and a cocktail lounge.
Wellness is a cornerstone of Nemacolin, thanks to its Woodlands Spa and Salon and its Holistic Healing Center. The Spa and Salon has 40 treatment rooms and a private fireside lodge. Offerings at the Holistic Healing Center include acupuncture, massage, saltwater float therapy, yoga, infrared light therapy, sound bathing and cryotherapy. "Our Holistic Healing Center packages are perfect for visitors who are looking for self-care and TLC," says director of wellness Katlyn Hatcher. "Many of our guests from city environments are looking for ways to disconnect and calm the mind. The float therapy, sound healing and meditation services help develop this practice." Hatcher recommends a Stress Relief Package, a personalized session designed to produce deep levels of healing at the molecular level while bringing the body, mind and spirit back into balance. It includes 50 minutes of personalized yoga and meditation, 90 minutes of vibrational sound and energy therapy, and 30 minutes of saltwater float therapy.
Nemacolin's tagline is "Real Life Magic." Its owner and CEO elaborates: "Enchantment lies within every element of Nemacolin," says Hardy. "We love to take the ordinary and elevate it beyond anyone's wildest dreams." nemacolin.com