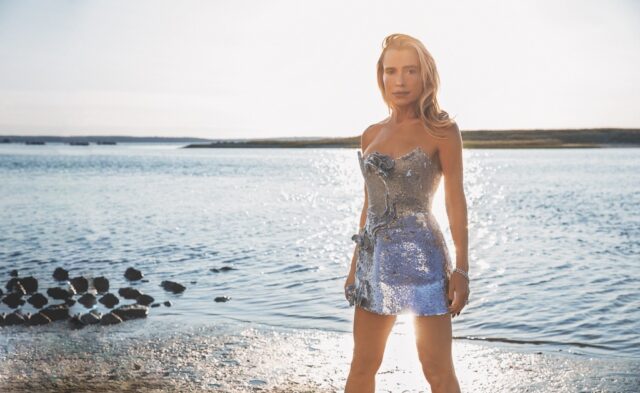 TRACEE ELLIS ROSS: I love an excuse to talk, because we never get a chance to talk. It's kind of amazing that I get to experience Tracy Anderson on a weekly basis. We text every once in a while, but we don't have conversations. This will be fun for me, because I have questions. Let me start by laying the groundwork of my relationship with you. I have been doing the Tracy Anderson Method for about 12 years.
TRACY ANDERSON: Oh, my god.
TER: I do New York and LA. I have done online during the pandemic. I have done it at home. I have done all the different versions, and I am still very involved in what the Method teaches. I want to quickly share why I find it so extraordinary. For me, there's a connection that I get to my body that I've always trusted and always known. My body has been for me my safest place and my home, and so I really listen to my body. There's a beautiful evolution that happens with the Method, where you discover new things about yourself during your working out. I always feel long and strong. I also always feel sexy and beautiful, which makes it fun. The music adds a whole other dimension, because it's my version of going to a club. That's my little spiel; that's the stuff Tracy knows that I always text her about.
TA: There was a moment during the pandemic when you texted me. It meant so much, because it made me feel like I was hitting that very full feeling from childhood. You above anyone else can capture this so truthfully in social media, because of the fine-tuned relationship that you have with yourself. I would see you in a pool somewhere and think, she's got that full feeling of life. The most beautiful parts. Thank you for walking through this love language of mine for so many years.
TER: It is my pleasure, and thank you. It's been really fun. So, you started as a dancer. How did your early life influence who we know you as today?
TA: The dancer part is pretty irrelevant in most ways. All of the structure that dance taught me serves only about 10 percent of what it is that I actually do today. My mother was a dancer. She is kind of a wild woman in so many wonderful ways. When I was young, she would put on many different kinds of music and she would say, Just dance. No, that's ballet. I want you to just dance. No, that's jazz. She would edit until she could find my own sort of unstructured soul language of movement. That served me more than all of the years of different disciplines of art and dance, all of which I love. I came to college in New York City from Indiana on a dance scholarship. I had never been to New York City. I had $20 and a place to sleep. I gained 40 pounds at dance school. This system told me, It's such a shame. You're talented, but you can't fit in here, because you don't look the right way anymore. I didn't do any of the things that so many impressionable or just driven young people can fall into. I never had an eating disorder. I didn't do drugs or anything like that. I leaned into the humor I had, and became the funny girl in school. I made friends that way, and I just also had this rebellious attitude, like: How dare you tell me that I can't do this. If this system is telling me that I can't dance anymore, then there's so much wrong with it. There was just this fight inside of me that felt like this is so unnatural, unfortunate and unfair.
I took that with me, and met my son's father [Eric Anderson] when I was 17. He played pro basketball for the New York Knicks, and he loved me the way that I was. Then I met an extraordinary doctor who had done a huge body of work of research on the spine for pro athletes. [He was treating] Eric, who had a bad back. As I was talking to him and learning from him, the truth became clear that if we would only move our bodies, we could save them from so many things. But who's going to come up with that language of movement? That was my moment of realizing what I was going to do with my life. I dove into extensive study on the body, our nature, where we go wrong, where we have the opportunity to go right. If it is possible to help the spine, can we help the whole body? In my early 20s, I did a five-year study on 150 women. I was just so driven that the study and all that fire in me was what made this whole engine start and take off.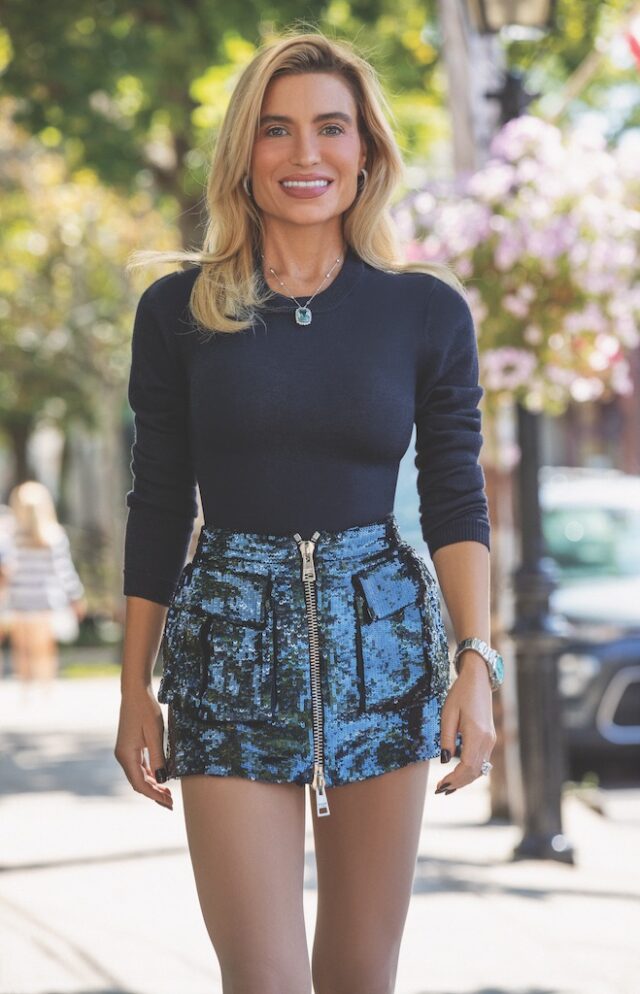 TER: What's your favorite part of what you do?
TA: Using my imagination and creative freedom, this thing that's in all of us, but it's so unnurtured. I realized it was necessary for me to dial in to that to serve the people who wanted to come to me for movement help. That I love the most, because it leads me to the place where I can see you in motion feeling regenerative with your body. It's not disruptive of your relationship with your thoughts or movement to be able to explore in this dynamic way. We might be serving up a stream of choreography of movement that has a purpose, but you know from doing it for so long that I'm always serving up a new conversation with that language. Unless you want to stop and talk to the trainer in the session, you can really be in your own exploration. You know how to do these things.
TER: Yes, and for people who don't know, with most of the programs that are prescribed, you do them about 10 times. My experience is that I refrain from saying I can't do it until the third session. In the first one sometimes I'm like, There's no way. That doesn't even make sense. By the second one, I'm like huh, interesting. By the third one, I've got it. My body figured it out. By the 10th time I do it, I feel so strong. I agree, I can check in with a trainer, but often it's about finding the evolution of my own body inside what I'm doing. I feel like that's my version of doing what you just said.
TA: Right. It's like a total waking up by that third day, and that's so important. That's how it's meant to be.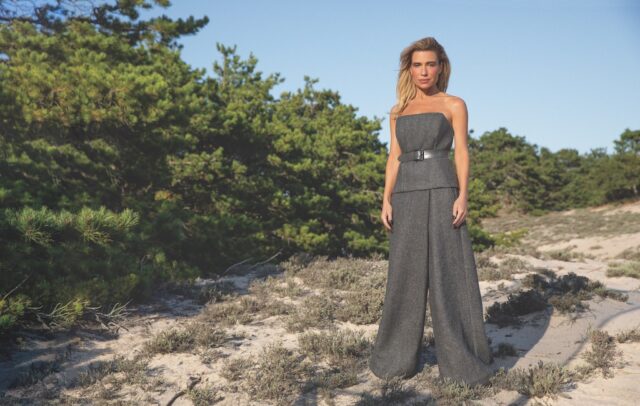 TER: The Method is 25 years old. What do you attribute its longevity to? What's the secret sauce? Is it that you've stayed so imaginative and interested in what you do?
TA: Yeah, I love how wise we're getting in our years. My journey was so truthful, and the way that I learned was so hungry for that truth. I've never deviated from my original question in my first study which was: Can I take any woman from any genetic background and turn them into their most balanced self? Can I create a constant stream of conversation that creates balance where there is imbalance in the body? Creating balance is necessary for us to continually regenerate. Plenty of people told me that what I wanted to do was impossible. In fact, the first person said, "You're never going to be able to come up with that much content."
TER: They have not met Tracy.
TA: I never have ever said I know it all, I'm done learning, this is my thing, take it or leave it. I'm not afraid to self-correct, because that just means that we all do better. The truthful nature of the work is why it continues to work.
TER: Tell me about the eco-conscious MYMODE. Why is protecting the planet with sustainable versions of what we do to be whole and well important to you?
TA: I wanted to create something in-home for a new journey of choreography, and get a little bit more detailed. I've loved seeing the way the world becomes obsessed with the way people are editing themselves, or getting surgery to look a certain way. If people only really realized how powerful it is to own their own structure, how muscles are so mutable. and we can do so much with them. Then when it came time to produce MYMODE, I sat down with a team of engineers. I started to ask questions, and I was so taken aback by how the conversation was going. It was almost as if I got swallowed in some unnatural wave that didn't feel good. The more research I did, the more I realized that while we know that fast fashion is bad for the environment, we don't realize that the fitness industry hides behind the electronics industry and is just as bad, if not 10 times worse for the environment. When I started to dig into some of the places that these very big fitness brands are making things, I absolutely didn't want to be a part of it. I thought with whatever voice I have, I will show that we don't have to make things in this way. It is unnatural for us to be harming the thing that we need the most to stay healthy, which is our environment.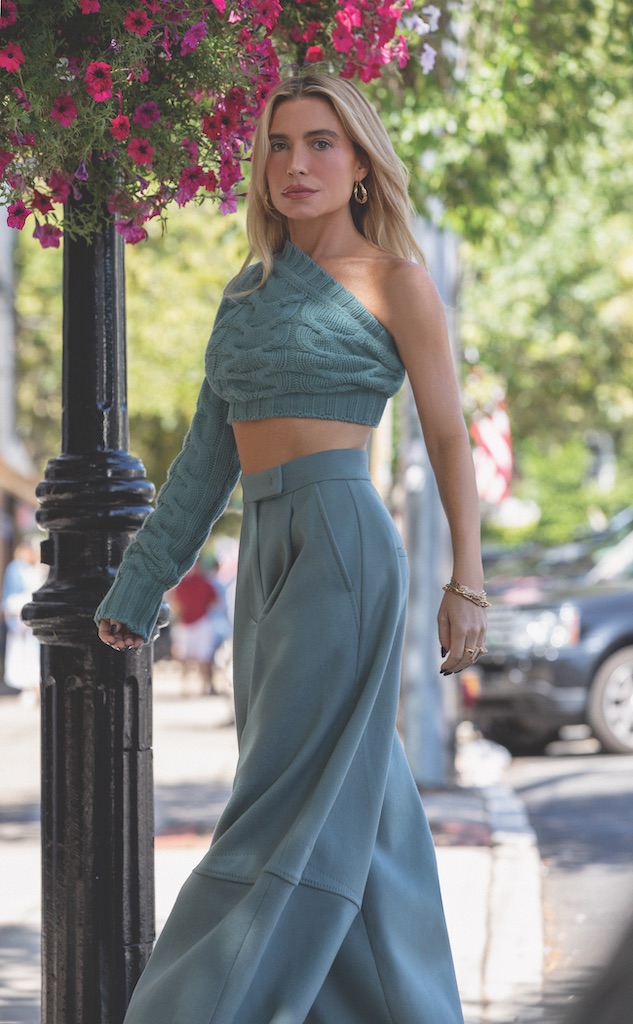 TER: I'm going to do a lightning round with some fun questions. What's your favorite crappy thing to eat?
TA: Oh, Cocomels.
TER: What is that? That sounds fantastic.
TA: They're like coconut caramels covered in dark chocolate. This is crappy for me today, because I don't eat crappy anymore.
TER: That's fine, yes. We're very similar.
TA: Yeah, and let's be honest. Wine, I guess.
TER: What brings you joy?
TA: Love, life, my children. Just the close life that I feel in the people who are closest to me in the world and that love. That inner force that people try and explain so much that they explain it away. I like to make sure that I feel that inner force. I think Rumi calls it soul fury.
TER: I love that term. That's beautiful. Are you a bath or a shower person?
TA: Shower. I don't have time for a bath.
TER: That's so funny. I swear if I have a 5AM call time I will take a bath at 4:30AM so I have a gentle start to my day.
TA: You're so cool.
TER: It's ridiculous. I look for hotel rooms that have bathtubs, because they help me with everything. If you had to choose one fruit to eat for the rest of your life, what would it be?
TA: Blueberries, because they're so good for you, and I want to stay mentally healthy.
TER: I would say white peaches. Bar or liquid soap?
TA: Liquid soap.
TER: What inspires you?
TA: Great writers like poet Mary Oliver, or Rumi for instance. I study a lot of great writers.
TER: This is my final question. What is the most surprising and exciting thing in all your years that you have discovered about the body?
TA: Oh, wow. That your health can handle the hard truth, but it can't handle lies.