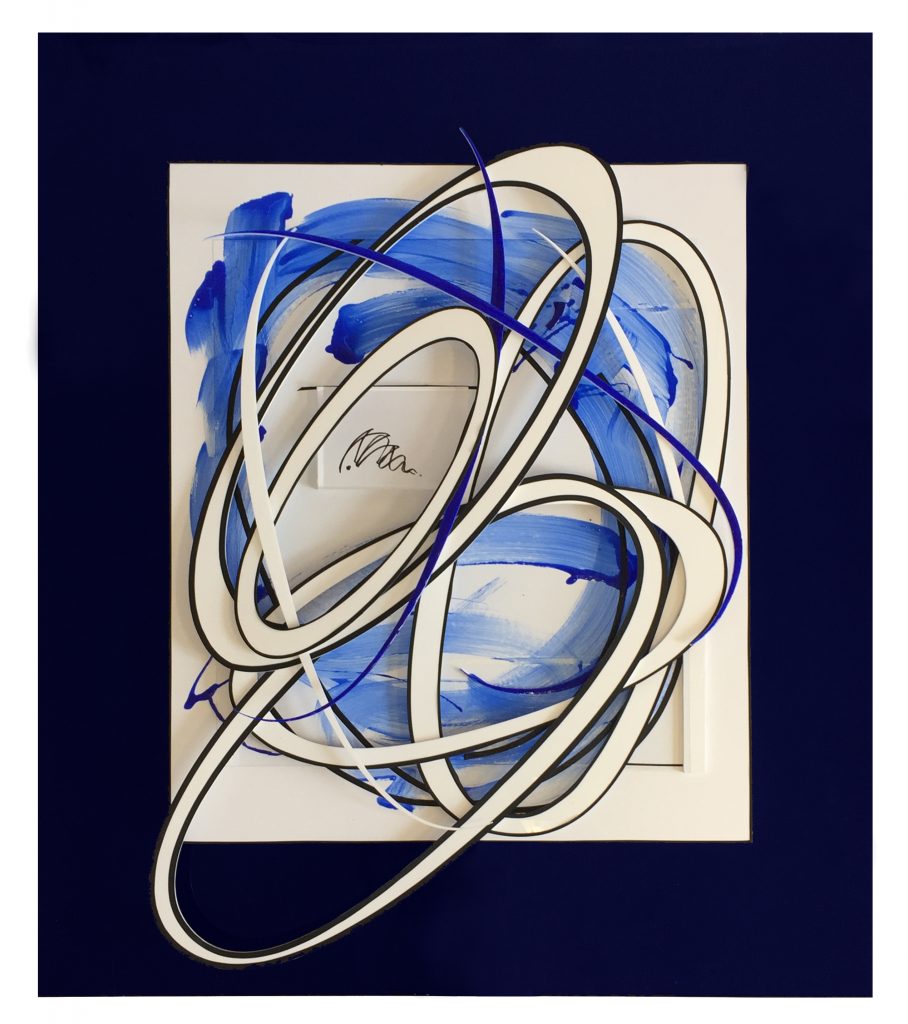 By Carole Reed
Imagine if you had the opportunity to visit the studio of Jackson Pollock in his prime? I think about this sometimes when I am at the Southampton train station for the electric moment when passengers disembark from the swollen NYC trains ready for twilight and all that the newness and promise held in this Summer Hampton weekends. I can't help but think about the last scene in the Pollock movie when he is shown parked at that exact station in his convertible and I wonder what it would be like to live a day conversing with one of our greatest painters of the East End.
I have been completely obsessed with Gertrude Stein my entire adult life: I ran with the bulls in Pamplona, endlessly drank espresso in cafes in Paris, I met and collected a Robert Rauschenberg in college before I even owned furniture in hopes I would catch a glimpse of this feeling of the idealized "Moveable Feast." Yet artists have flocked to the East End for centuries. So why not create a microcosm of this same ideal, here in modern day Southampton? We have gathered some of the best-known art dealers and artists as well as writers and critics to join us in the first of many "Salons" that embody the purity of the "lost generation" principals of interplay between artist and collector. It's a place to exchange ideas and criticism in an environment similar to the salon at Rue de Fleurus, where Gertrude Stein created a Saturday evening gathering place for the "new moderns" in her time. Among those whose careers she helped launch were Henri Matisse, Ernest Hemingway, F. Scott Fitzgerald and Pablo Picasso.
In a discussion with friend and art dealer, James Salomon, we decided to try an "Artist in Residence" series as an homage to Stein's salons. Considering we have all the elements in the Hamptons—great patrons, artists and writers—we just needed the coagulant. We agreed that spending time with an artist in their studio is one of life's greatest pleasures for art lovers. It allows the work a frame of reference where subtle iconography is unraveled and insights are drawn from reality, instead of conjecture.
In the gorgeous architecture of a turn-of-the-century Stanford White home we begin our "Artist in Residence" series with Liz Sloan on June 17. As the title suggests, Sloan has opened her home and working studio for this unique invitation-only evening. Having a sold-out show at the Mark Humphrey gallery in Southampton and a wildly successful show at the Quogue Gallery last fall, Sloan leads the group of participating artists who also include: Scott Bluedorn, Meghan Boody, Peter Dayton, Thornton Dial, Melinda Hackett, Alice Hope, Judith Hudson, Mark Mennin, Mary Lambert, Paton Miller, Richard Pasquarelli, Viviane Silvera, Diane Tuft and Purvis Young.
To make an appointment, contact Carole Reed at hobcurator@aol.com.