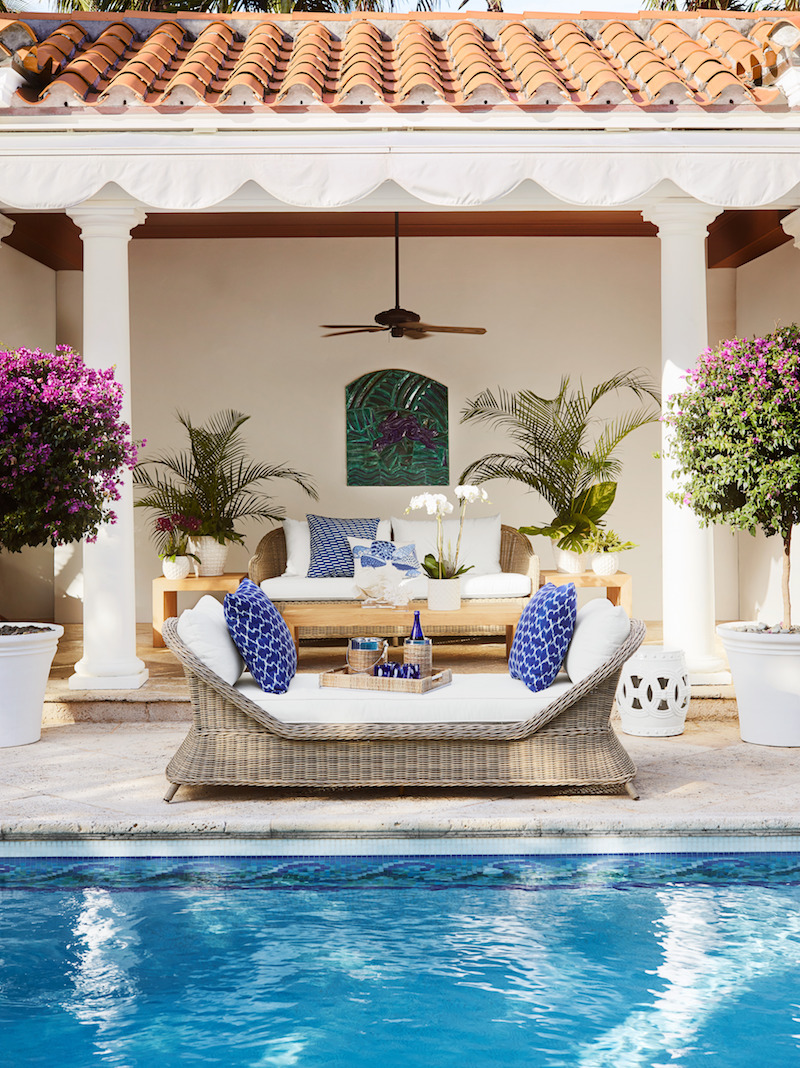 By Natasha Wolff
East End resident Aerin Lauder, whose eponymous Jacques Grange-designed jewel box of a boutique can be found on Main Street in Southampton, knows a thing or two about a life well lived. Lauder's grandmother, cosmetics deity Estée—a gracious, powerful presence at Hamptons and Palm Beach family gatherings—embodied the philosophy that living beautifully should be effortless.
With that credo in mind, her granddaughter—who has been the creative director of Estée Lauder for eight years—launched her own AERIN brand of cosmetics, fashion and home products in 2012. This year, she introduces a new home collection in a partnership with Williams-Sonoma. The stylish, accessible Aerin by Williams-Sonoma line includes tableware (scallop-edged plates, confetti glasses), bamboo picture frames, rattan barware and stenciled and embroidered throw pillows. "We are offering a large variety of pieces for the home that speak to my heritage, passion for entertaining and love for home décor," says Lauder, who sells the collection at her Southampton store.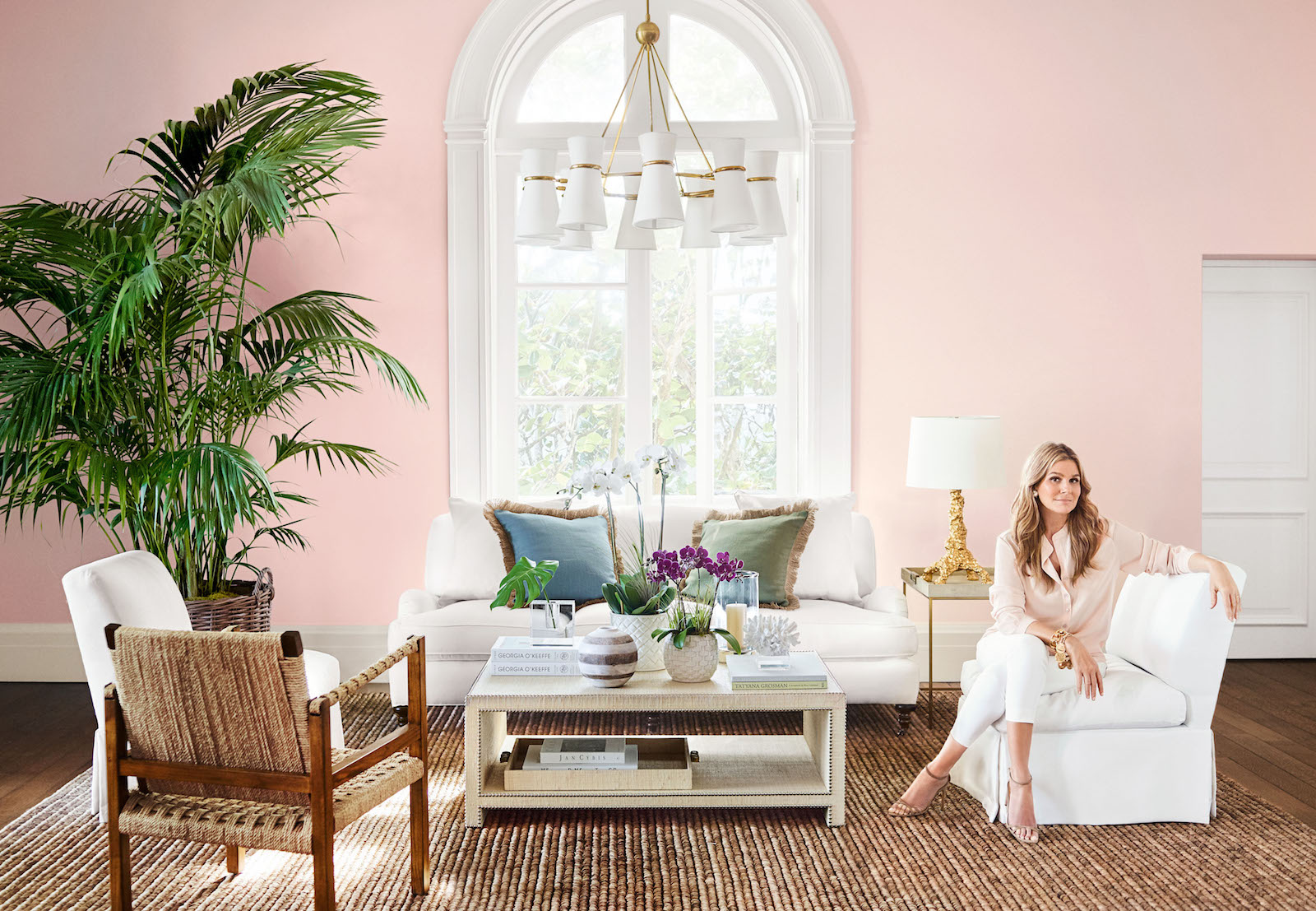 Lauder has a fondness for one particular home accessory. "Picture frames filled with loving memories are definitely my favorite," she says. "And they're such an easy update—they're effortless decorative pieces that make a space feel warm and lived-in."
The collection also showcases Lauder's affinity for mixing blue and white (a staple in her wardrobe and interior design), which can be traced to her grandmother's fondness for using the color combination throughout the family's homes. For example, the ceramic plates and speckled glassware in the Aerin by Williams-Sonoma collection recall Estée Lauder's love of the classic blue and white Delft pottery. "The glassware pieces are a perfect example of how we incorporated different tones of blue to create a casual, yet luxurious feel," says Lauder, who "loves to mix and match layered plate patterns, and beautiful stemware on a rustic wood table with a blue or white runner, and some sort of natural rattan place mat."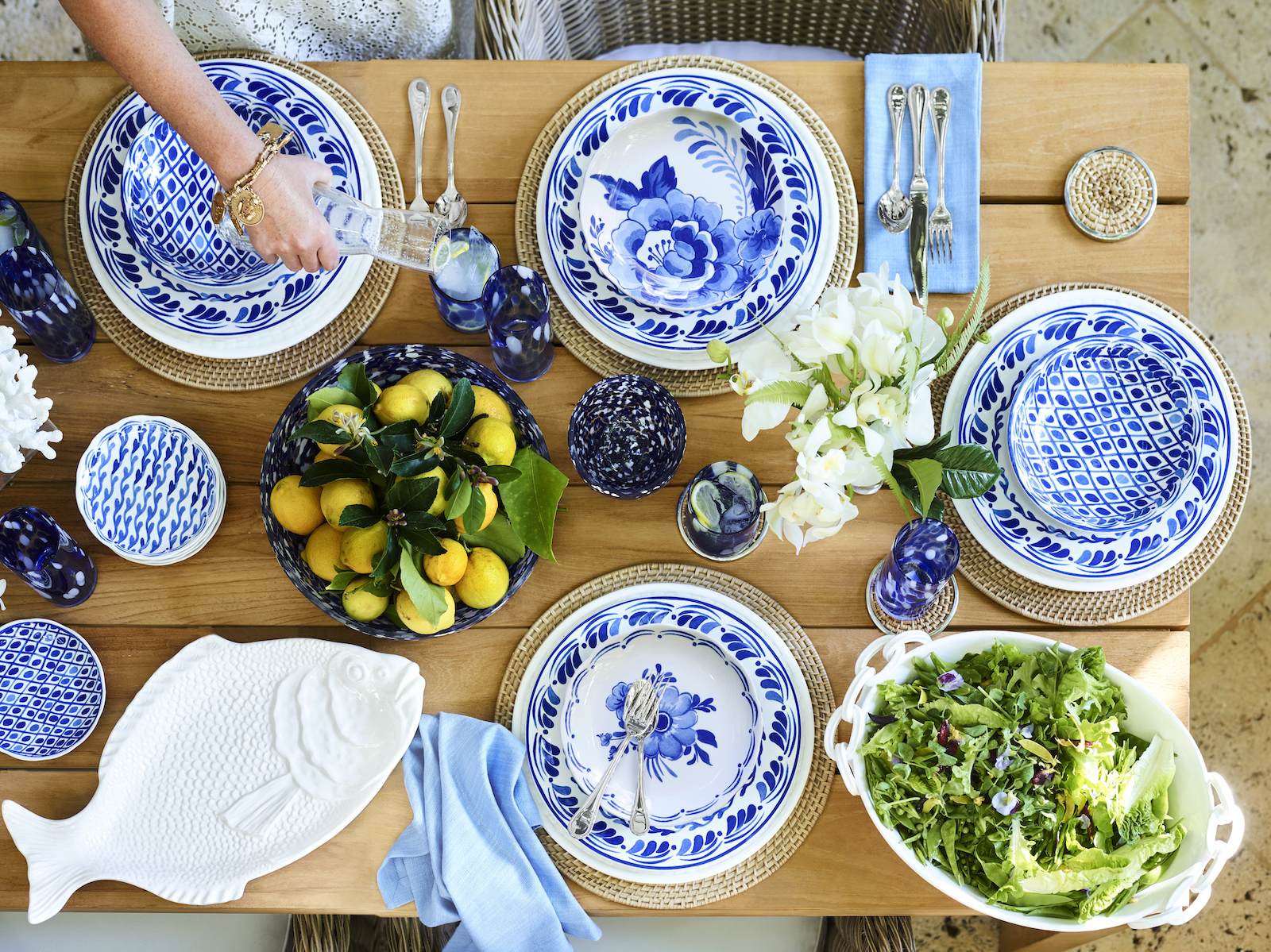 When she's got a moment to relax, a typical summer day for Lauder involves beach walks ("Georgica Beach is one of my favorite places in the world"), bike rides and quick strolls from her Main Street store to go grab something sweet: "I've been going to The Fudge Company for milk chocolate fudge ever since I was a little girl," she says.
Of course, she makes time for lots of family dinners as well. At home with husband, financier Eric Zinterhofer, and their two teenage sons, Jack and Will, the family enjoys traditional summer favorites. "I often grill and make guacamole and salsa or a fresh salad, and seafood paella," says the designer.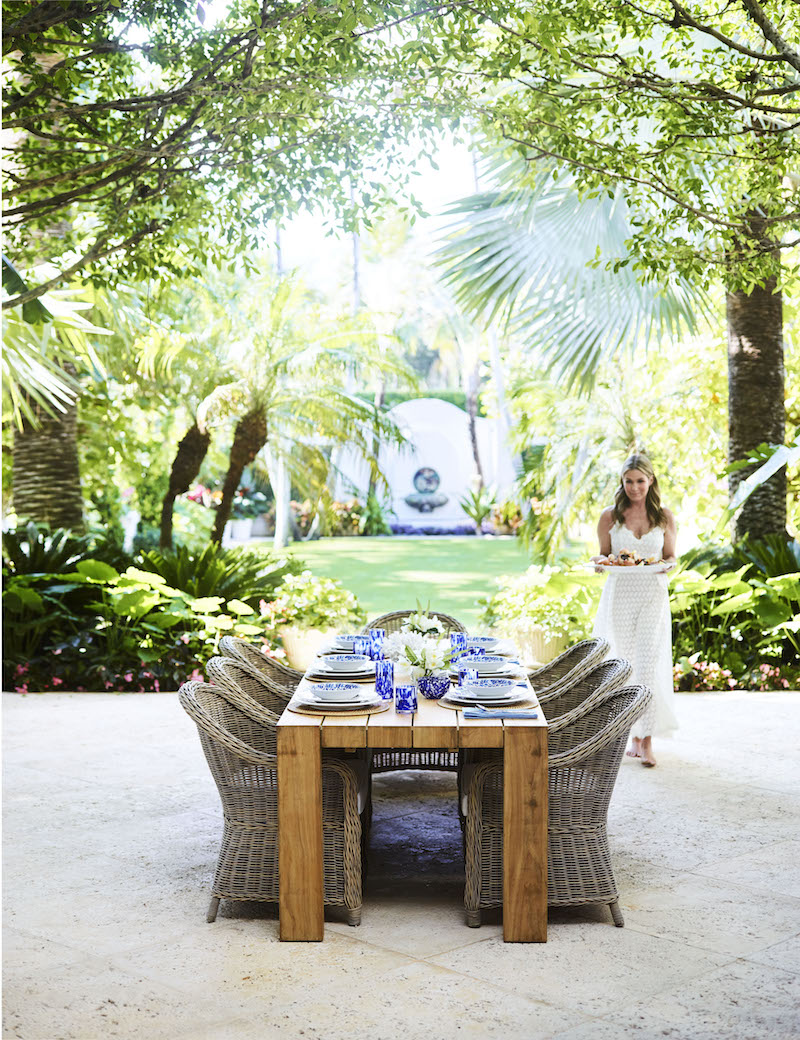 When it comes to dining out, her go-to is Sant Ambroeus in Southampton, where she'll order the Caprese salad, linguini vongole and a white sangria or a Whispering Angel rosé. When the mood strikes to entertain at her home, Lauder likes to decorate her table with simple floral arrangements, making sure to keep the centerpieces low so guests can talk easily. Also, good music is a must. "I love old classic songs, U2, and Rihanna," Lauder says. And for dessert? "I'll order a strawberry rhubarb pie from Tate's Bake Shop. Their pies are delicious, and when they're paired with ice cream, they make the perfect summer dessert."