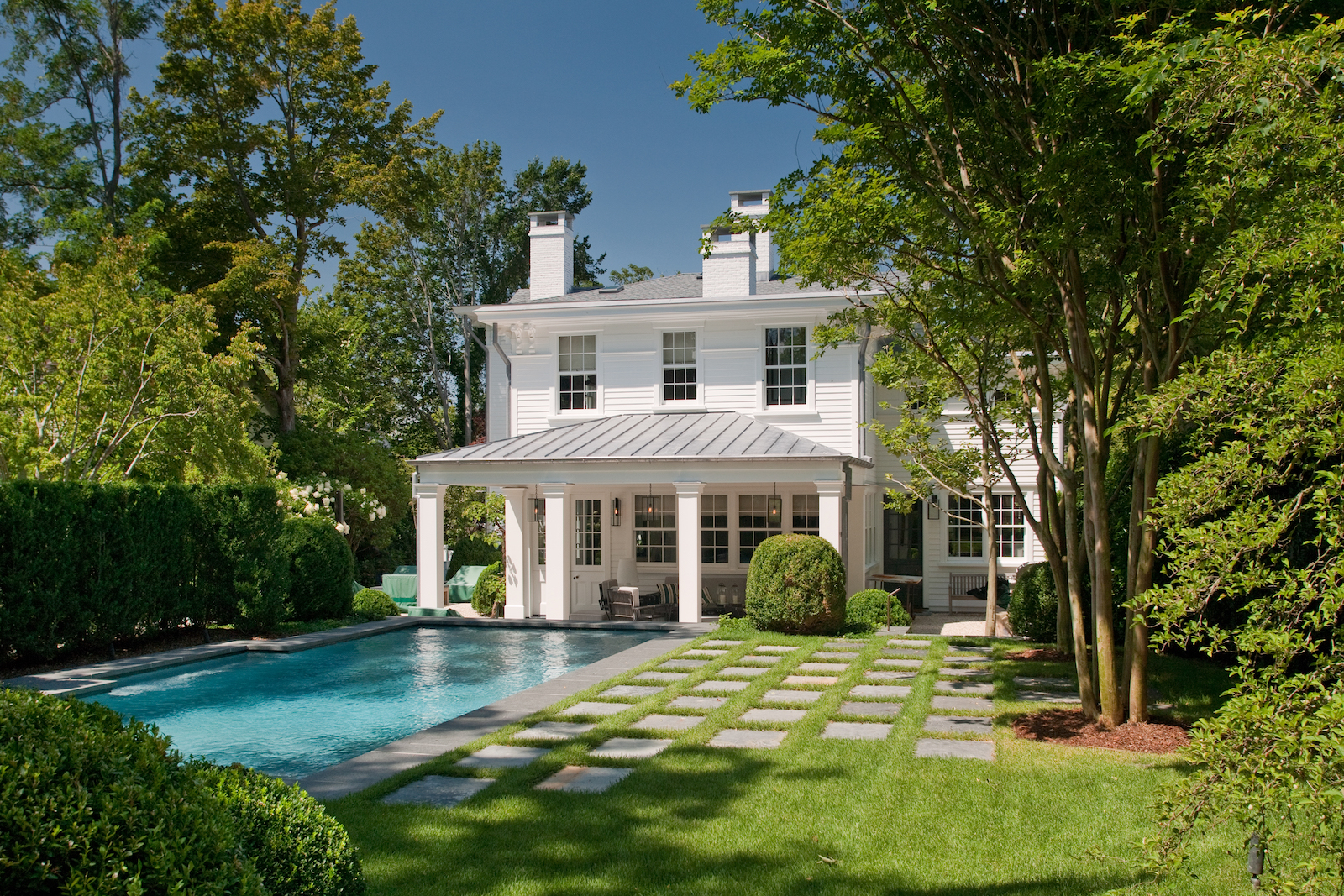 By Nancy Kane
There is no debate on Jackie Kennedy's childhood summer home—"Lasata," at 121 Further Lane in East Hampton—being one of the most serenely beautiful in the country, with open, green lawns and expansive landscaping of mature linden, cork and American elm trees. It's for sale, asking just under $40 million. Designed by architect Arthur C. Jackson and built in 1917, "Lasata" is a Shinnecock Indian word meaning "Place of Peace." The 7-acre summer residence of the Bouviers through the 1920s has seen only a handful of owners through the past century, including the most recent, Reed and Delphine Krakoff, who restored the home. Russian billionaire Roman Abramovich and his wife, Dasha Zhukova, rented from the Krakoffs last summer, and it if doesn't sell, it will be up for rent again.
Jackie could have left her grandfather's house and driven 3 miles south past the Maidstone Club to the home of her cousins, The Beales, over at Grey Gardens, now for sale by current owner Sally Quinn. Quinn and her late husband Ben Bradlee bought the house in 1979 from Little Edie for $220,000. After extensive restorations, the asking price was cut by $2 million to $17,995,000.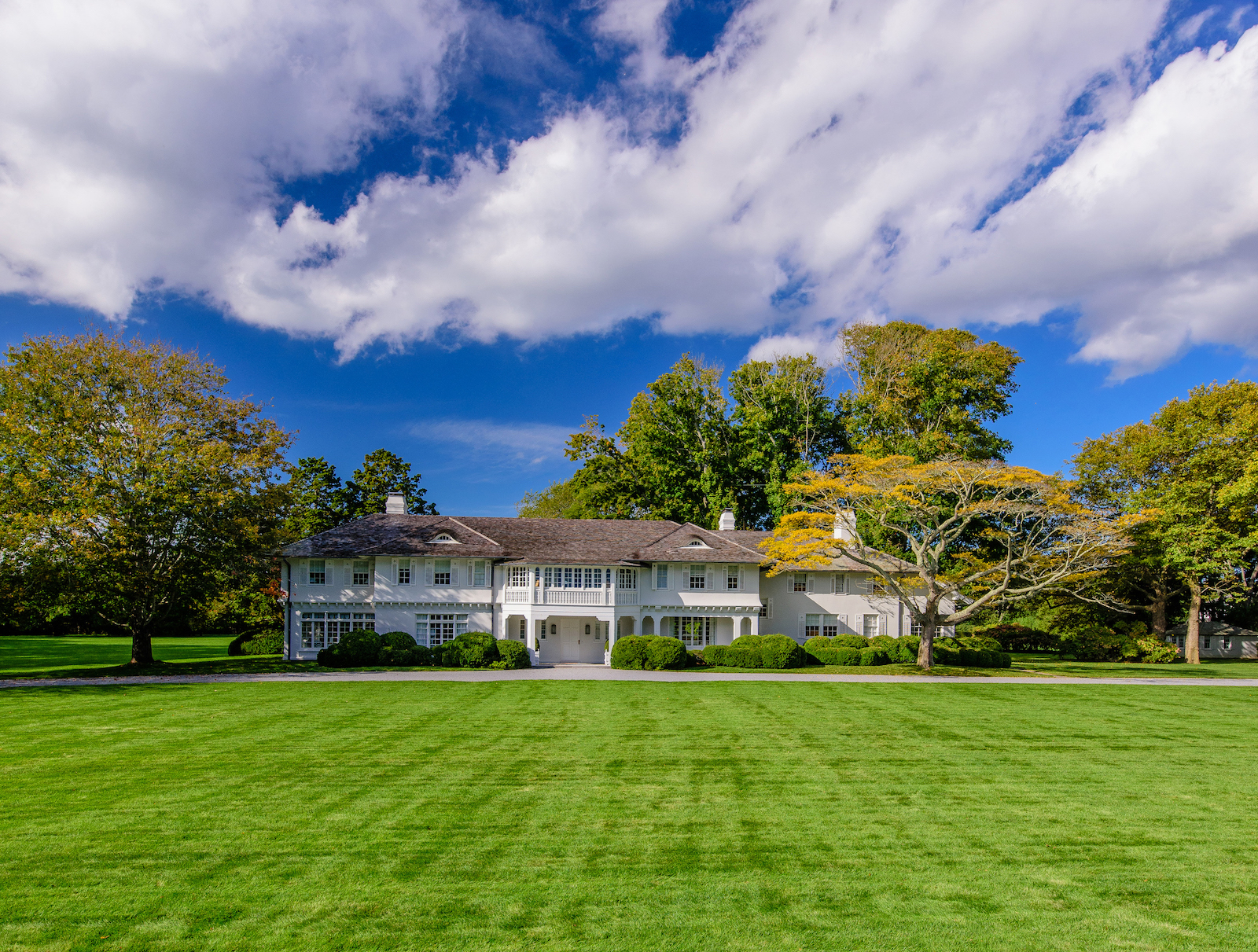 Pop culture fans may remember the "Hamptons" episode of Seinfeld—the one where George suffers from "shrinkage" and Jerry and Elaine think their friend's baby is "ugly." That's not an adjective that can be applied to the house where the episode was filmed: for sale at just under $8 million, the house at 45 Whalers Lane in Amagansett sits on 1.37 acres with 228 feet of sandy beach right at your doorstep.
Grammy winner Mark Ronson sold his 4-bedroom home on 1 Marlin Drive in Amagansett for the asking price $1.45 million dollars. It isn't clear whether Ronson will buy another house in the Hamptons, although his roots run deep out here. His mother, Anne Dexter-Jones, married his step-dad, Mick Jones, in the Hamptons in 1985. Ronson's first band, The Whole Earth Mamas, played at The Stephen Talkhouse when the famed producer, DJ, musician and singer was still in high school.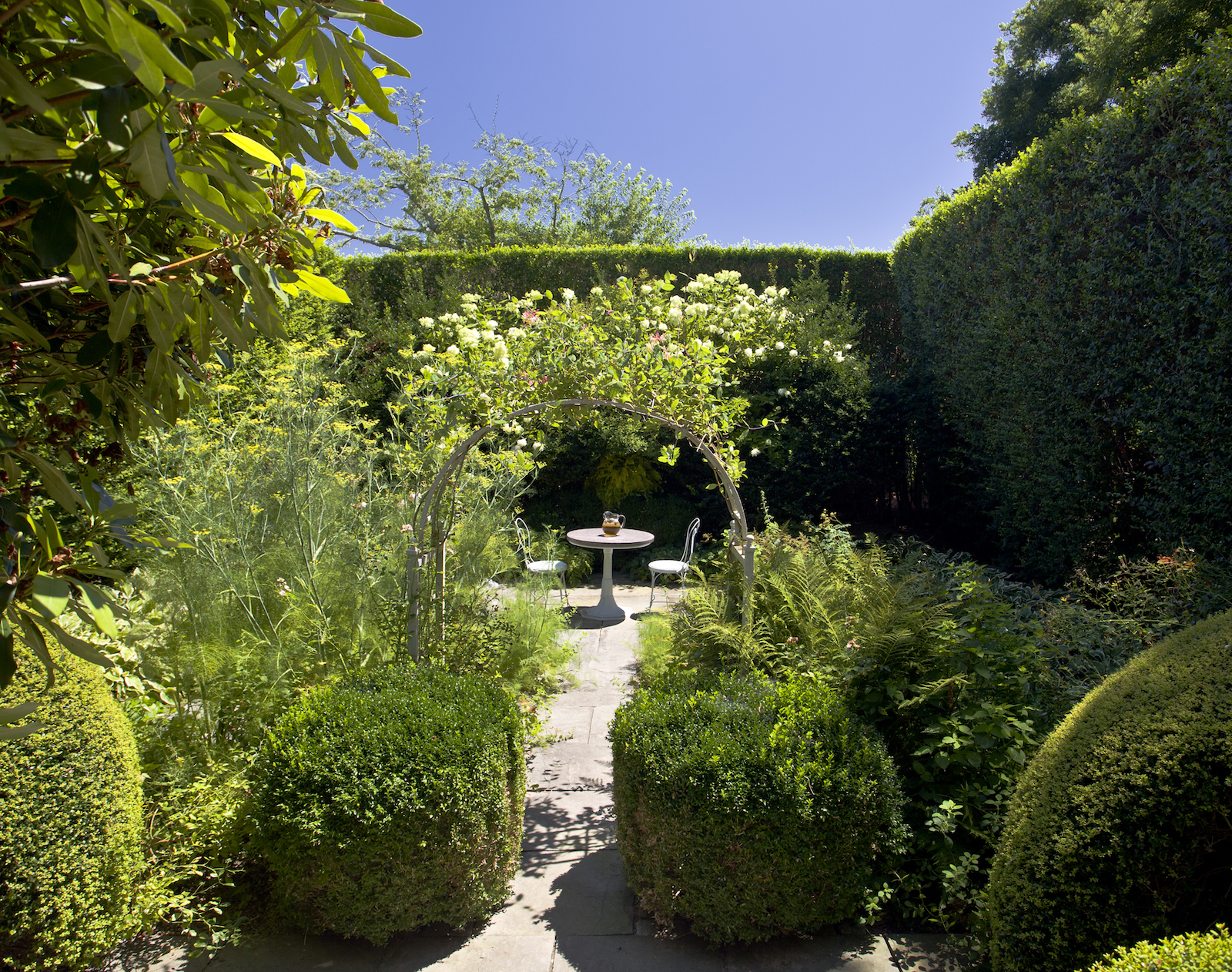 Matt Lauer's 15-acre Sag Harbor estate is on the market for just under $17 million. It's one of two homes on the East End he is selling, after purchasing Richard Gere's Strongheart Manor in North Haven for $35.5 million. The private estate features gardens and rolling lawns designed by landscape architect Miranda Brooks and a traditional house by architect Daniel Romualdez with interiors by Muriel Brandolini. The Today host is settling into Strongheart Manor's compound, purchased last summer, enjoying its waterfront pond and bridge and island-inspired tea house, complete with stone fireplace.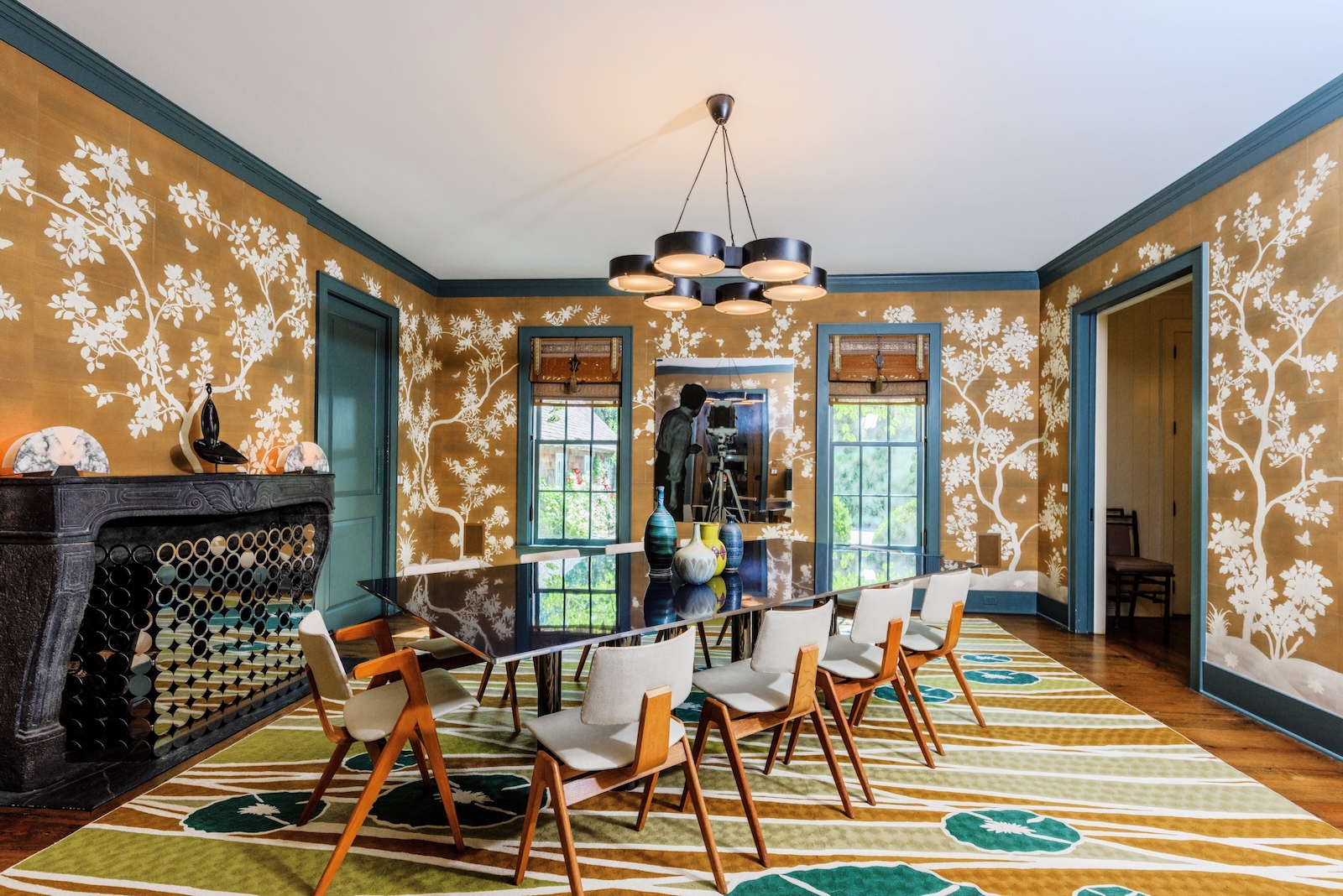 In the village of Sag Harbor, the Summer White House of 21st President Chester A. Arthur is for sale, having been completely renovated and redesigned by architect Steven Gambrel. Built in 1796, the three-story Victorian is located on a secluded property, rare for the village, with pool, formal terraces, garage and parking spot—another village rarity.