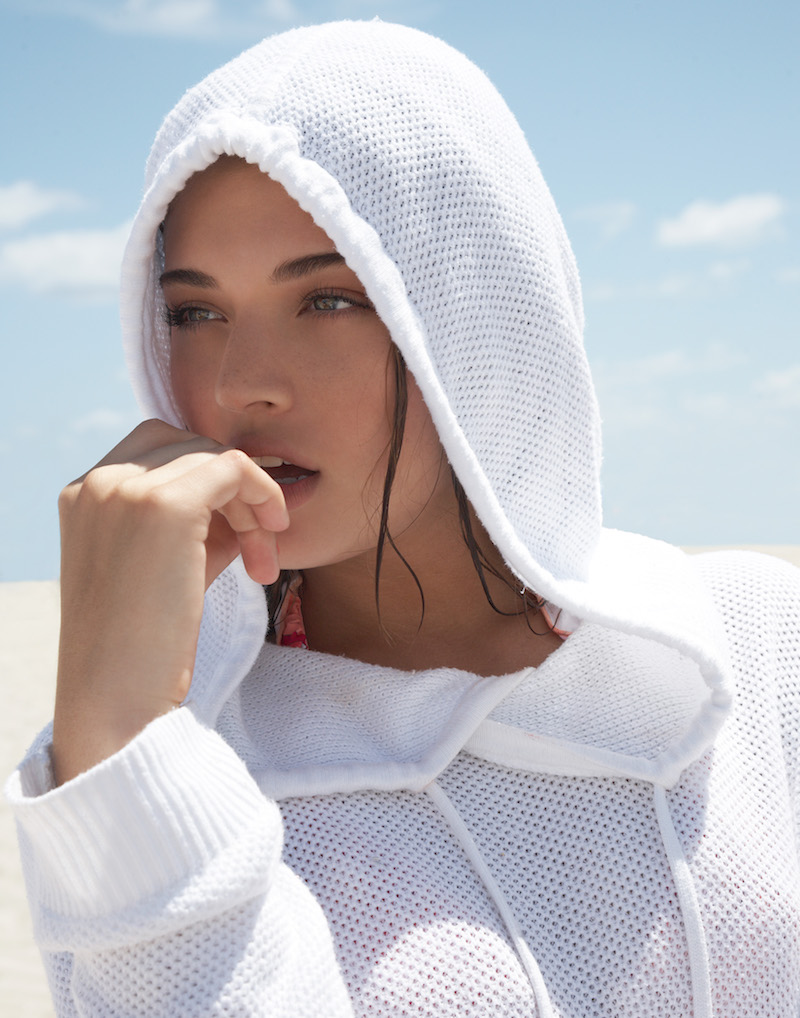 By Amely Greeven
It's time for me to get to grips with natural beauty. Not because I use risky chemical products, but because I use almost no products. I've coasted until now on a combo of decent genetics and a clean, quasi-Paleo lifestyle—grass-fed meat from ranches I know, periodic liver cleanses, and gadgets that give my water the molecular structure of mountain springs. But at 43, though my skin looks pretty good, I should probably go beyond just building beauty from the inside out.
The dilemma is that I want the stuff I put on my body to be on par with the stuff I put into it: nonindustrial and toxin-free, made from the best ingredients, and coming from conscious producers who care about the planet as much as profit.
When I mention this to Ollie, a California tonic-bar owner and my point person for high-consciousness health products, he first tells me to put coconut yogurt on my face (to feed my complexion's microbiome). Then turning more practical, he instructs me to "call Chris." This turns out to be Chris Wilkinson, sun-care revolutionary and founder of cult-favorite surfer brand Avasol.
A better sunscreen is the most obvious starting point for my new beauty collection: It's the product I'll use daily, with the most protective benefits to my skin. But it can also be one of the most toxic: Some of the chemicals used in conventional brands are not only famously disruptive to hormones, but the tiniest traces of them also pollute the ocean ecosystem.
Avasol, it turns out, is a pioneer of "responsible sun care." Its sunscreen—in bio-based and refillable containers—uses truly "non-nano" zinc oxide to ensure human and marine safety. Wilkinson explains that the man-made nano particles, which help some zinc oxide sunscreens blend invisibly into the skin, are considered highly dubious. "It's the inconvenient truth," he says. "A clear, truly safe sunscreen doesn't exist." (He also says many "non-nano" claims are fraudulent, and refer to manipulated clumps of nano particles.)
The primal passion behind the line hooks me. Ethno-pharmacology and a reverence for traditional medicinals inspired the 22-ingredient formulation of plant oils, butters and waxes like bee-manufactured propolis that humans have smeared on for protection or healing for millennia. Together, these food-grade ingredients create a physical-barrier sunscreen that is tinted to the skin tone using iron oxides.
It could be placebo, but I feel oddly ebullient when I rub this creamy plant cocktail, at once robust and easy to blend, into my face. Have I actually found a cosmetic that is in line with the way I live my life? Wilkinson tells me that the name Avasol comes from the Samoan word "ava," for respect, and "sol," the sun. "We need a paradigm shift about being outside. It's not just slather on the sunscreen and lie on the beach! Eat antioxidant-rich foods to bolster resistance to UV damage, and optimize your digestion so you can absorb those antioxidants! Learn your personal tolerance for broad-spectrum UV, get your dose of vitamin D buck-naked if you can, then cover up in a Patagonia hooded surf shirt, and put sunscreen where you are exposed, or seek shade."
Wilkinson continues, "Sun protection is a whole lifestyle of being attuned to ourselves and the elements—like humans used to be." His zeal for redefining skin care is contagious.