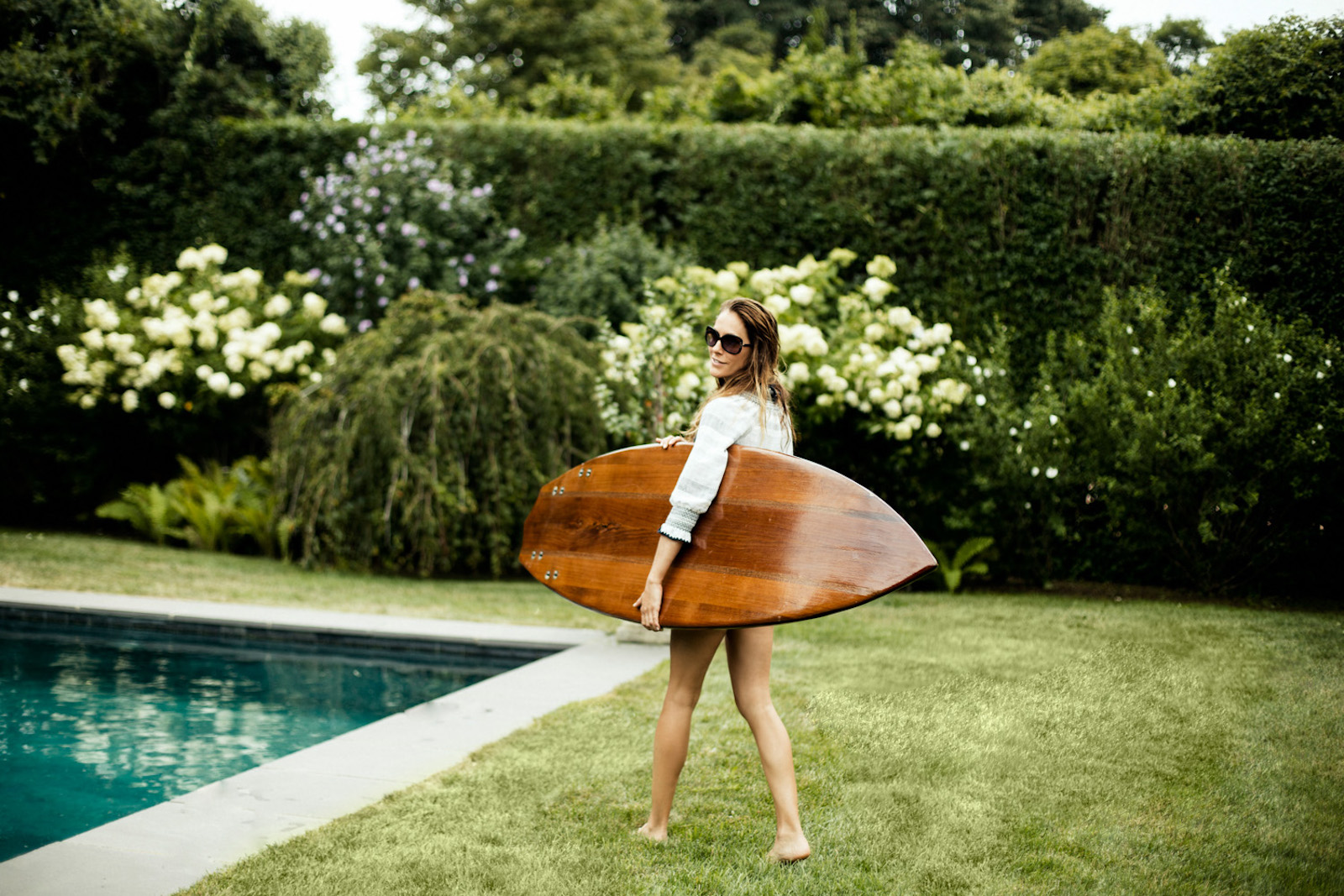 "If the truth is hidden in a vault that you don't have access to, how can you make the right choice?"
–Anthony William, Medical Medium: Secrets Behind Chronic and Mystery Illness and How to Finally Heal
We're all on a path, moving with the present. Our only choice is to make choices—and why not make the best ones with the most pared-down, necessary information?
My healthy path to wellness began early on. I always ate well—thanks to my mother, who shopped organic when it was still a hippie-dippie word—but I didn't know the health benefits of what I was eating until I was old enough to make choices of my own and discovered the accuracy of people like William, who addresses the most misunderstood topics in health.
I continued on this path as a mother seeking smarter options for my kids, going for an integrative nutrition degree, and discovering new physical, mental and—dare I say—spiritual nourishment on a surfboard, an odyssey my then-6-year-son, Mario, took me on. From this solitary contemplation of nature, I saw my path clearly, and knew I had to create a vehicle to address this newly formed philosophy I was embracing: a wellness state.
Purist was born out of a need to capture this state of mind. Once you have the right lens through which to view life, everything becomes clear. And that's what Purist aspires to be—mindful about things that matter.
On this site, we offer a catalog of the different aspects that make up well-being. In our Food Is Medicine section, there's nature's wellspring—everything local to sate and heal your body, skin and soul. There's also our Play section, in which you'll find ways to interact with nature to be your best physical self. But, this wellness state isn't just a sip or sweat away. It's also about how we think, what we wear, what we build, what we drive, how we live. It's an approach to a well-lived life.
One of my favorite columns (I could never choose one; that would be like asking me to choose a favorite child!) is Game Changer, where we feature a food of distinction changing the environment in some special way. In this issue, it's the Montauk Pearl oyster, whose farming has saved the toxic waters all around this fair isle. A game-changer, indeed.
We provide food for thought by enlisting those who live the philosophy. Singer/actress Melissa Errico, whose sense of humor is a welcome ingredient, writes about how the right second thoughts can actually be good. The most attainable state of awareness, according to Jerry Seinfeld and Howard Stern, is found through practicing Transcendental Meditation, and the two have a conversation in this issue about this being the real secret to their staying power. Of course, resetting through sleep effectively nourishes every aspect of one's being, says contributor Arianna Huffington, who has devoted herself to furthering that simple message.
Then there's the keynote to wellness—living a socially conscious life—exemplified by Christy Turlington Burns. She is also a living testament to aging on your own terms, and appears purely herself on our cover. Our contributor Julianne Moore also dedicates her spare time to important issues, and pens a piece on the importance of gun safety, and Carolyn Murphy reminds us, as President John F. Kennedy did, that "we are tied to the ocean" and charges us to take better care of of the seas that nurture us.
Make the things you let into your body, mind and spirit matter. Let Purist be your guide.
–Cristina Cuomo