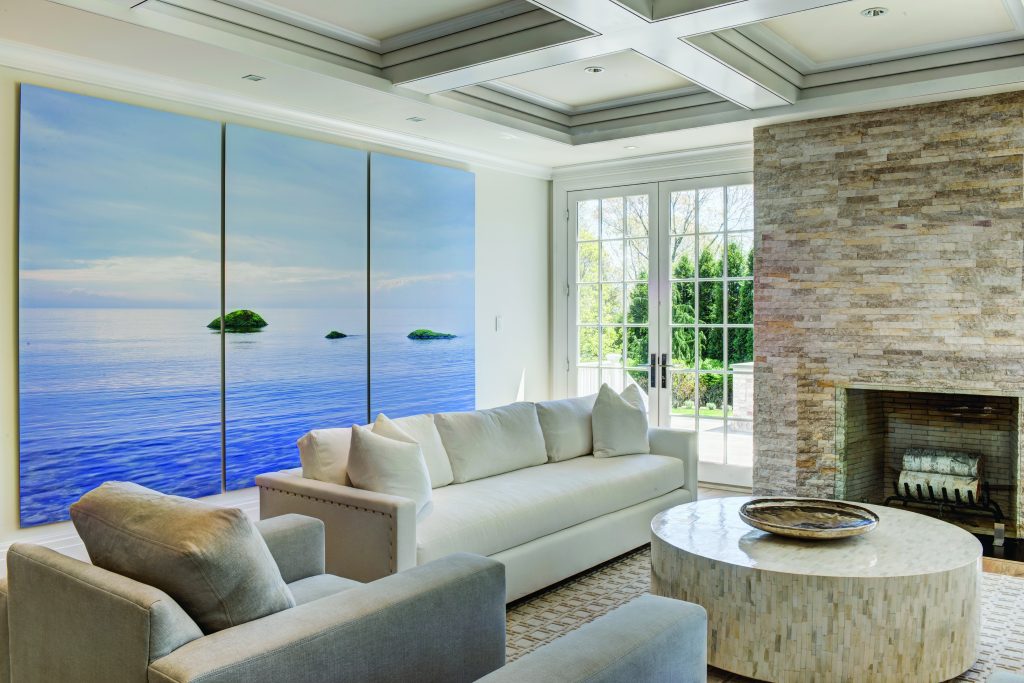 By Donna Bulseco
Serene, calm, safe: Creating a sanctuary in your home, where one feels coddled and comfortable, ranks high on most people's wish list. But for interior designer Amy Hill, that safe space doesn't have to be confined to a pristine-and-serene all-white bedroom or spa-like master bath with trickling waterfall effects. "I want people to feel as if their home is their favorite destination, a sanctuary or an oasis where they can relax, recharge and spend quality time with their friends and family," says Hill, the daughter of a minister, who spent her childhood in Mount Pleasant, a small town in Michigan. "Growing up, we had a lot of people over all the time, which to me was rejuvenating."
For her, sanctuary simply means being with those she loves, whether it's cooking in a sunlit kitchen or lazing by the pool. The rooms she designs reflect that warmth, conviviality and welcoming spirit, especially in the Hamptons, where people want to spend as much time as possible outside. "We put a great deal of thought into "blurring the lines" and making the transition between inside and outside seamless," says Hill.
Based in Southampton, Hill delivers a look that's both livable and luxurious. People come to her for "a place where it's bright and energizing but also peaceful and calm," says the designer, who uses color and texture to achieve that feeling. "We are all affected by color or its absence, and I vary shades of white in a space to create a softness that allows us to see the possibilities each new day brings." Her favorite paint choices reflect her sensitivity to the way a simple wall color can induce an emotional response: Super White by Benjamin Moore is "brilliant and crisp for living spaces or as a backdrop for art," while Farrow & Ball's Cornforth has "a warm undertone" for a space that "is inviting and more relaxed." Even more soothing is Skimming Stone by Farrow & Ball: "With its undertone of gray, it's really pretty and looks a bit like smooth plaster," she says.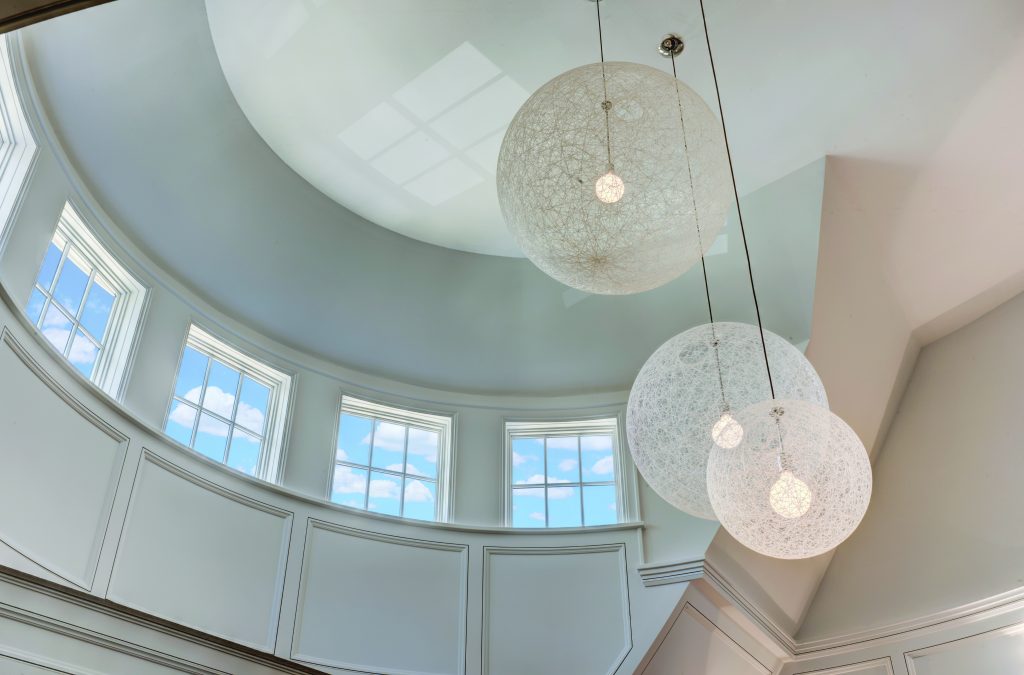 Hill is also a master of mix-and-match in fabrics, layering, say, burlap, nubby wools, cottons, linens and chenille to give a room a refined "beach chic that ultimately is comfortable, comforting and breezy" for her well-traveled clients. Her secret: luxury performance textiles from Perennials or Crypton ("You can pour anything on it and it beads right up!") that withstand the wear-and-tear of vacation fun.
While summer is a busy season for Hill, she often stops to appreciate her surroundings. "There is a reason living in the Hamptons is so desirable: the dunes, the sprawling beaches, the quaint towns. I am inspired daily by all the natural beauty that surrounds us," says Hill. When the self-described homebody goes out, it's to Red Bar Brasserie in Southampton or Osteria Salina in Wainscott, places that "welcome you with open arms and treat you like they've known you forever." For Amy Hill, that's like a sanctuary among strangers, her home away from home.