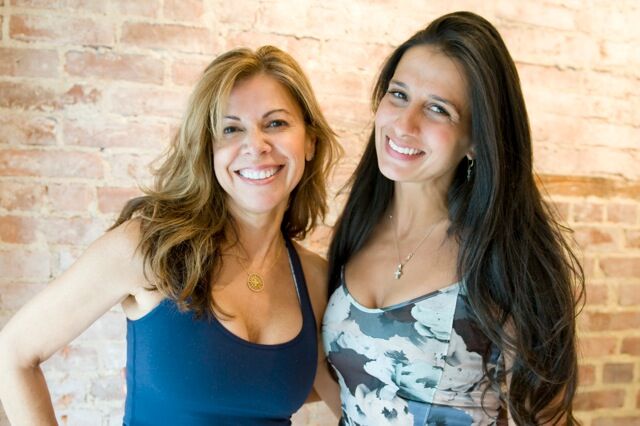 By Amanda Taylor Brokaw
Five Pillars Yoga has offered yin, vinyasa, and restorative yoga classes at a pop-up studio in Water Mill for the last two summers. Though Karen Mehiel and Olga Palladino, who co-founded Five Pillars' flagship on the Upper East Side, originally planned a summer-only run, they've decided to keep the business open after Labor Day. "We received such an enthusiastic response, we decided to extend classes through the fall and winter for those who come out on weekends or live full time in the Hamptons," says Mehiel.
Mehiel, a successful CEO, philanthropist and mother, explains that "yoga is a way of life that has helped me relieve stress and practice self-acceptance," she says. "I've also embraced it as an antiaging tool."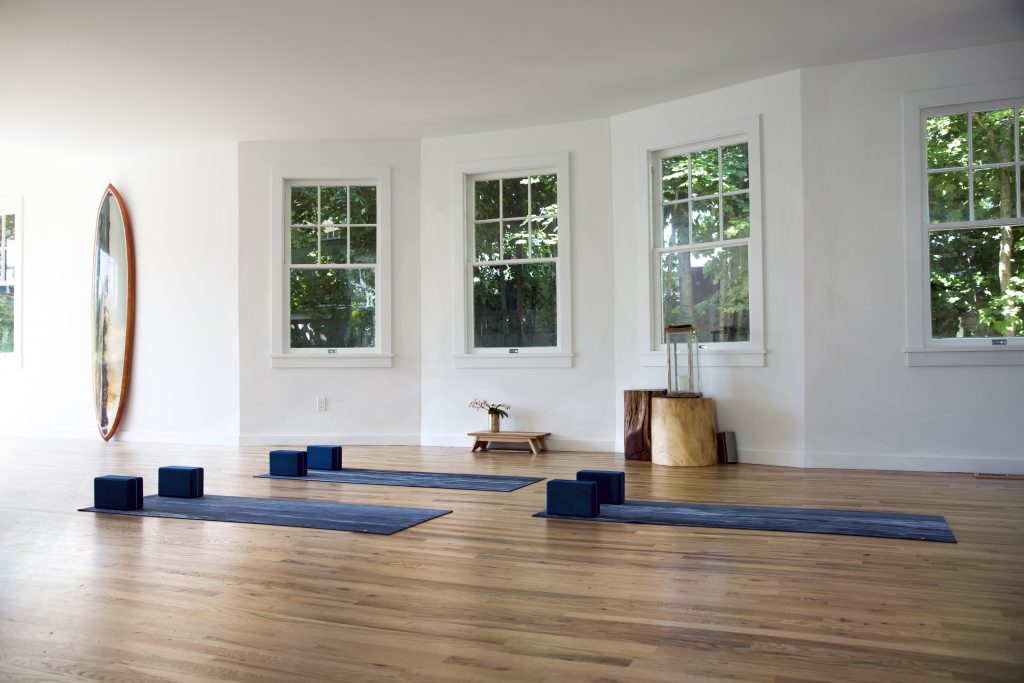 Palladino came to yoga in her 20s, following a difficult period in her life. "I had hit bottom physically, mentally and spiritually," she explains. "I was told I should work out, so I went to a gym. But it just didn't click. Then I walked into a yoga class and immediately felt like I was home. Yoga helped me reconnect with the best parts of myself, to feel grounded and connected." She has now been studying and teaching for over 15 years.
The two women met through family, and then bonded over shared interests in yoga and philanthropy. Palladino introduced Mehiel to an NGO bringing health care to a remote community in the Democratic Republic of Congo. This experience made a long-lasting impression on both of them and solidified their bond.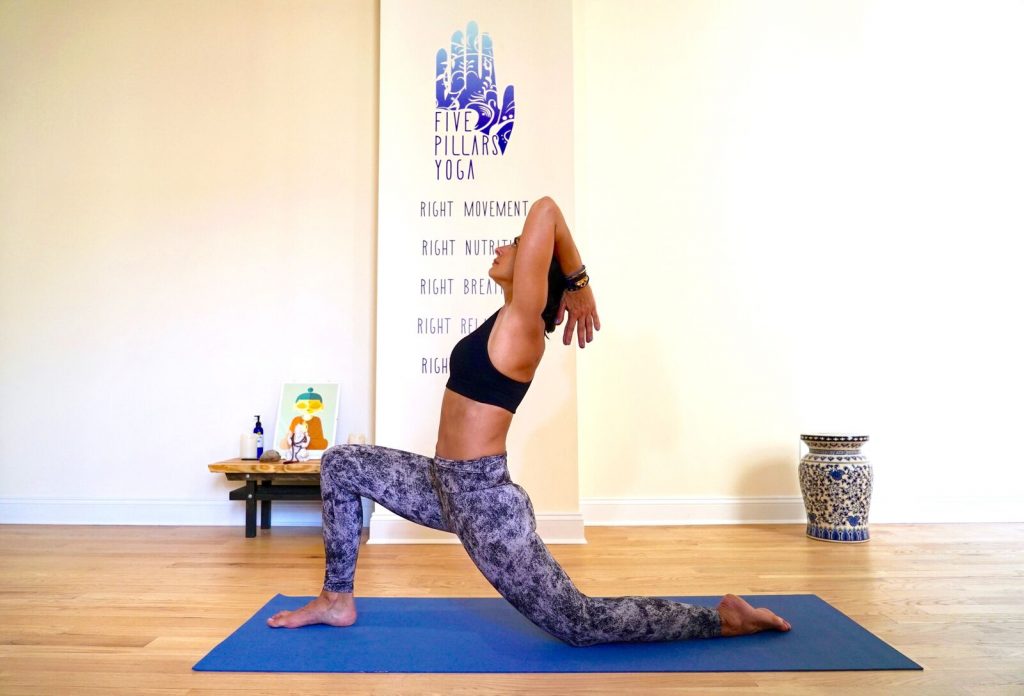 In addition to yoga, Mehiel emphasizes gratitude, supportive family and friends as the keys to wellness. Palladino says she "prioritizes yoga, as well as prayer, meditation and time by the ocean. It's important to take care of myself so I can be the best mom I can possibly be," she says.
Five Pillars Yoga, 720 Montauk Highway, Water Mill. For a class schedule, visit http://www.fivepillarsyoga.com/