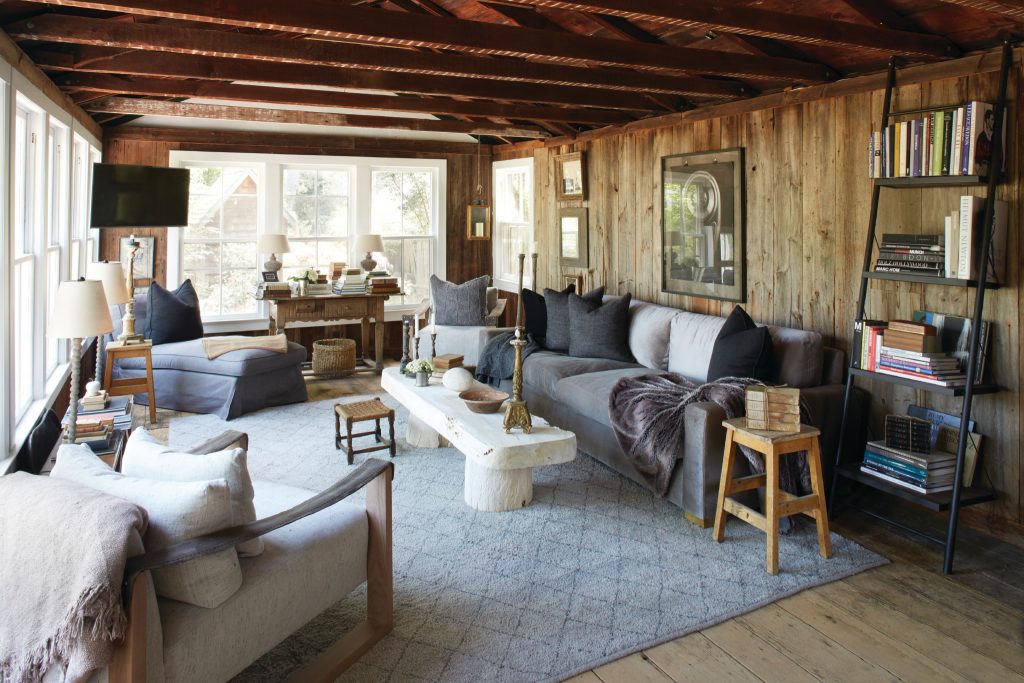 By Suzanne Gannon
After years of hopscotching through the Hamptons, "like gypsies," William Cummings says, he and Bernt Heiberg, founders of Heiberg Cummings Design, a much-praised West Village interiors firm, eyed this captain's house in Sag Harbor. That it was overgrown didn't matter; the partners, who met in Warsaw 27 years ago, waited for the right price and pounced. Their prize was the birthplace, built in 1830, of Rear Admiral Oscar F. Stanton, who at one point sailed on the U.S.S. Constitution.
"It had so much potential, so much character," Heiberg says. "And it hadn't been ruined."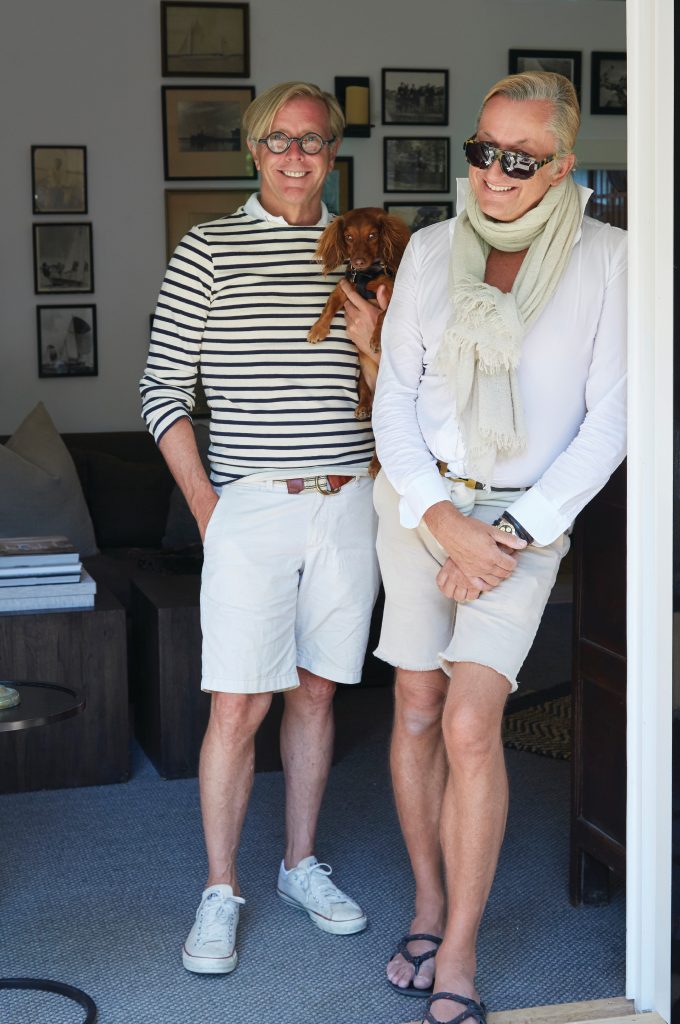 Nevertheless, before they moved in, the designers gave it a light update, addressing electrical, plumbing, roofing and HVAC problems, painting inside and out, and repairing the chimneys. The finished (for now) project features glossy white oil paint that gives door casings a deep luster, brass kitchen-cabinet pulls like musket balls, and a recessed book shelf crowned with an arch drenched in glossy black paint—a dark cave in a white space.
The 1,800-square-foot house encapsulates the pair's formula, a sort of Scandinavian design with soft edges and lots of patina, thanks to the disciplined integration of Swedish Rococo, Georgian and American antiques and artifacts, among others.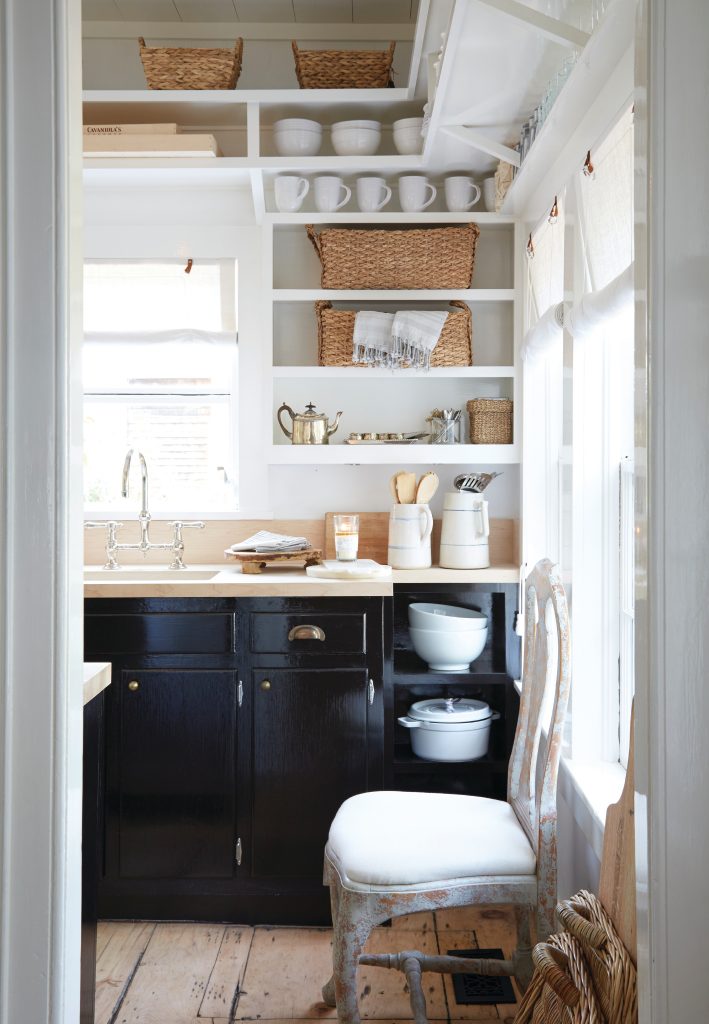 Dainty in scale and historic in proportion, the two-story home projects an unassuming comfort, swaddled in off-whites, velvety grays and occasional shots of black. Sanded but not stained or varnished, the wide-planked pine floors are smooth and rounded underfoot, full of flattened knots and rippled surfaces. Wavy antique windowpanes hint at a time when the oil of the whales hunted beyond the harbor fueled the lamps whose flames flickered in the glass.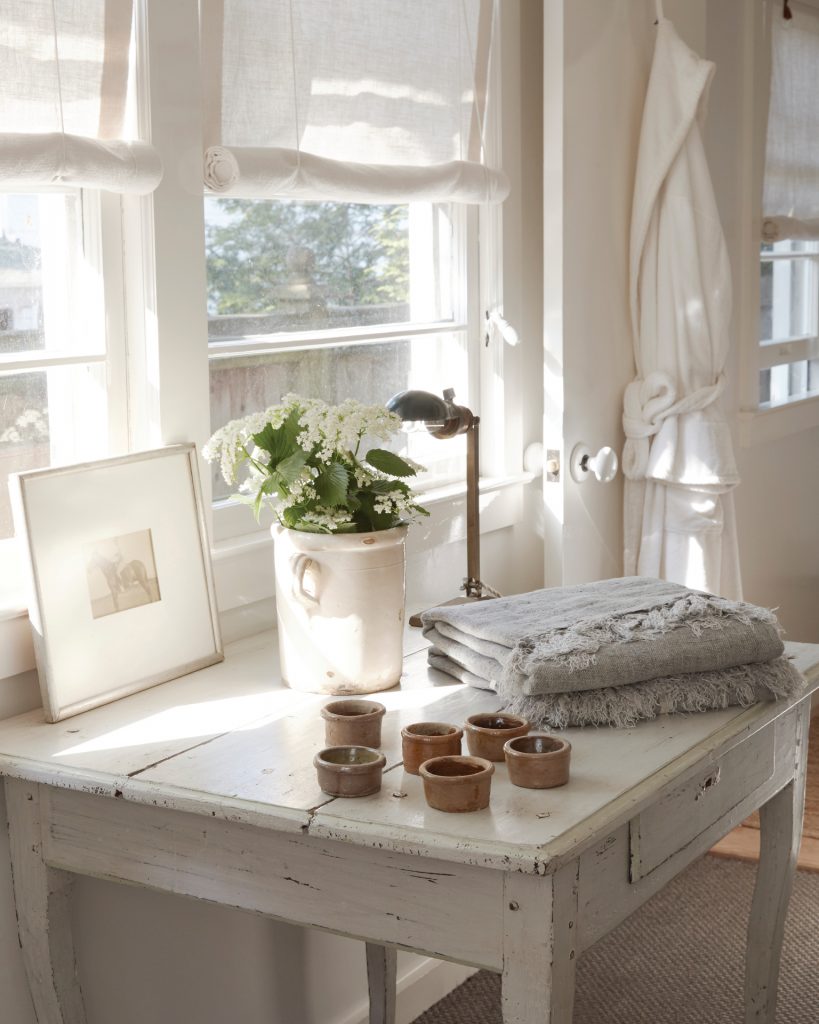 Particularly nostalgic in feel is the front parlor. Here King Gustav of Sweden himself could have smoked a pipe in a chair upholstered in a heavy-gauge linen he would have spotted while weekending in Belgium. Single-slab, unstructured cushions invite lazy days with friends, and the pieces are oriented toward the fireplace to emphasize intimacy, not grandeur. That is, as long as Heiberg can still fluff and knife his accent pillows with the edge of his hand.
For the walls, the couple chose tiny paintings and charcoals whose significance in provenance—or personal lore—is underscored by the fact that they're hung solo. Works by André Kertész, Edvard Munch and Richard Diebenkorn feature in the mix, as does Beth O'Donnell's giant photo of blooms in black and white, one of few exceptions to the fiat on size.
Other visual delights include a weathered barn-wood wall, an assortment of plush throws that look as though they've been shorn from brown bears, slender, natural ceiling beams, and a step ladder cabinet of large-format books that appear to have been meticulously arranged using a T-square.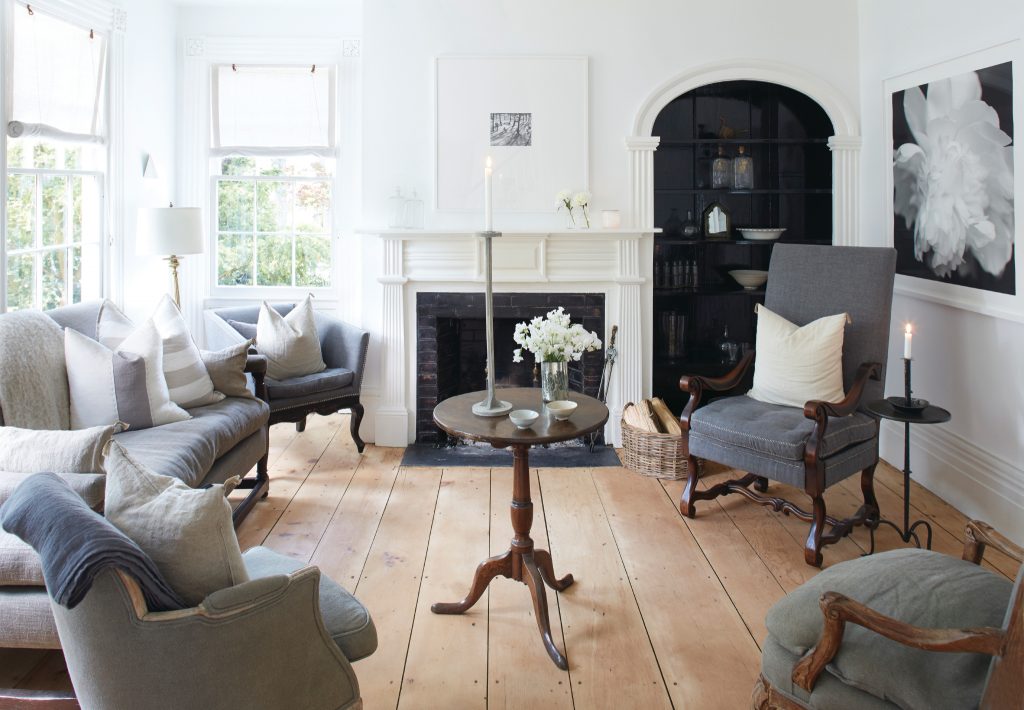 Out back, a diminutive allée of trees across a carpet of pine needles leads to a bubbling fountain in an outdoor living/dining area, the alfresco perk of the couple's "spa."
"This is our little pearl," says Heiberg. "We live a passionate life, which is good for the heart and the soul.