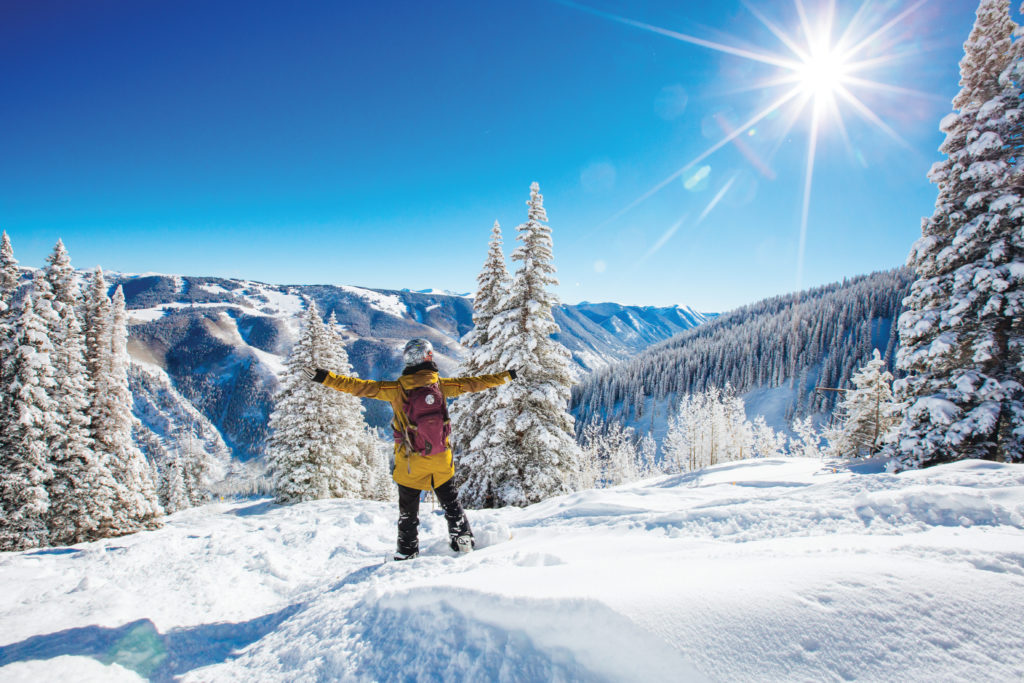 By M. John Fayhee
It is hard on the psyche to walk around Aspen sporting even the slightest paunch. Aspen is a town where almost everyone looks like he or she could easily complete a marathon while simultaneously pushing a fully occupied two-seat Thule baby stroller uphill and sipping a super-green smoothie. It's one of the few towns in America where yoga pants do not elicit grimaces.
This is more than a superficial observation made by someone who could stand to drop a few pounds. Objective data backs up the assertion. No matter how you define it, Pitkin County, of which Aspen is the seat, is one of the healthiest places in the nation. The same can be said about neighboring Summit and Eagle counties. It appears there is something about the environment and lifestyle of the Central Rocky Mountains that translates to optimum well-being.
To wit: According to the University of Wisconsin Population Health Institute, Pitkin County ranks fourth in the entire nation in terms of obesity—or, more accurately stated, lack there of—while Eagle and Summit counties rank first and second, respectively. In Pitkin County, only 15 percent of the population is considered obese using the standard body/mass index measuring system. (The latest statistics from the Centers for Disease Control and Prevention soberingly state that nearly 40 percent of Americans are not just overweight, but obese.) Pitkin, Summit and Eagle counties also lead the nation when it comes to low rates of heart disease and diabetes.
The end result of those captivating factoids is a biggie. According to Ali Mokdad, Ph.D., Professor of Global Health at the University of Washington's Institute for Health Metrics and Evaluation, Pitkin, with a life expectancy of 86.5 years, ranks third nationally in longevity, behind only Summit (86.8) and Eagle (85.9). That's a seven years above the national average.
It would be easy to point to yet another statistic as the underlying cause of a health-and-well-being formula that is beyond enviable. Summit, Pitkin and Eagle counties are, respectively, the first, and tied for second least physically inactive counties in the country. Obviously, active lifestyles are physiologically beneficial. But there is more to the equation than cross-country skiing, jogging and squats.
"Genes and biology play about a 10 percent role in overall health and longevity," says Karen Koenemann, Pitkin County's public health director. "Access to quality health care and the built physical environment—stuff like a good public transportation system and bike trails—each play an additional 10 percent role. Healthy behavior—eating right and exercising—plays about a 30 percent role."
The remaining 40 percent of the health-based puzzle comes from social and economic conditions and where you live, says Koenemann.
"If you look at the healthiest countries in the country, you will see there is a culture of health, of eating right and exercising," she says. "Then there is location. The healthiest places are generally found where there is an incredible natural environment, with skiing, hiking and biking easily accessible."
"In this area, we have created flexible work schedules so we can do what we love before, during or after work," says Amanda Wagner, owner of The Aspen Clinic, a cutting-edge fitness emporium that offers everything from free weights to nutritional counseling to corporate retreats. "We have created more access to our wilderness. We have made it easier to commute from work using other means of transportation."
Thin air may even play a role. "There is some evidence that living at a higher altitude can result in lower rates of cardiovascular disease," Koenemann says.
So, all you need to do to lower your cholesterol and increase your longevity in the Aspen area is breathe.
And push a fully occupied two-seat Thule baby stroller uphill while sipping a super-green smoothie. Daily. Until you die, at age 86.5