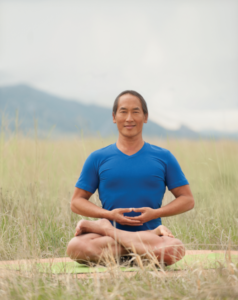 by Anne Marie O'Connor
The venerable Lord & Taylor reinvents itself for the 21st century by teaming up with yoga guru Rodney Yee, to open the Gaiam Wellness Studio on the 11th floor of the midtown flagship.
In addition to yoga and meditation classes for adults and children, the Gaiam Wellness Studio will provide "a broad range of wellness activities," Yee says, "including acupuncture, massage, chiropractic, Chinese herbs and Ayurveda." Other offerings include AKT classes and Urban Zen Integrative Therapy, a combination of yoga, aromatherapy, Reiki and meditation that Yee developed with his wife, Colleen Saidman Yee, and launched with Donna Karan. "I will be teaching quite a bit," reports Yee, who has collaborated with Gaiam on his DVDs and other products since 1998.
The space includes a roof top courtyard for classes. Not only are the wellness initiatives sure to lift your spirits, spending time in the Italian Renaissance-style building will as well. And who knows, you might spot that must-have summer dress on your way in. Lord & Taylor, 424 Fifth Ave., 11th floor.