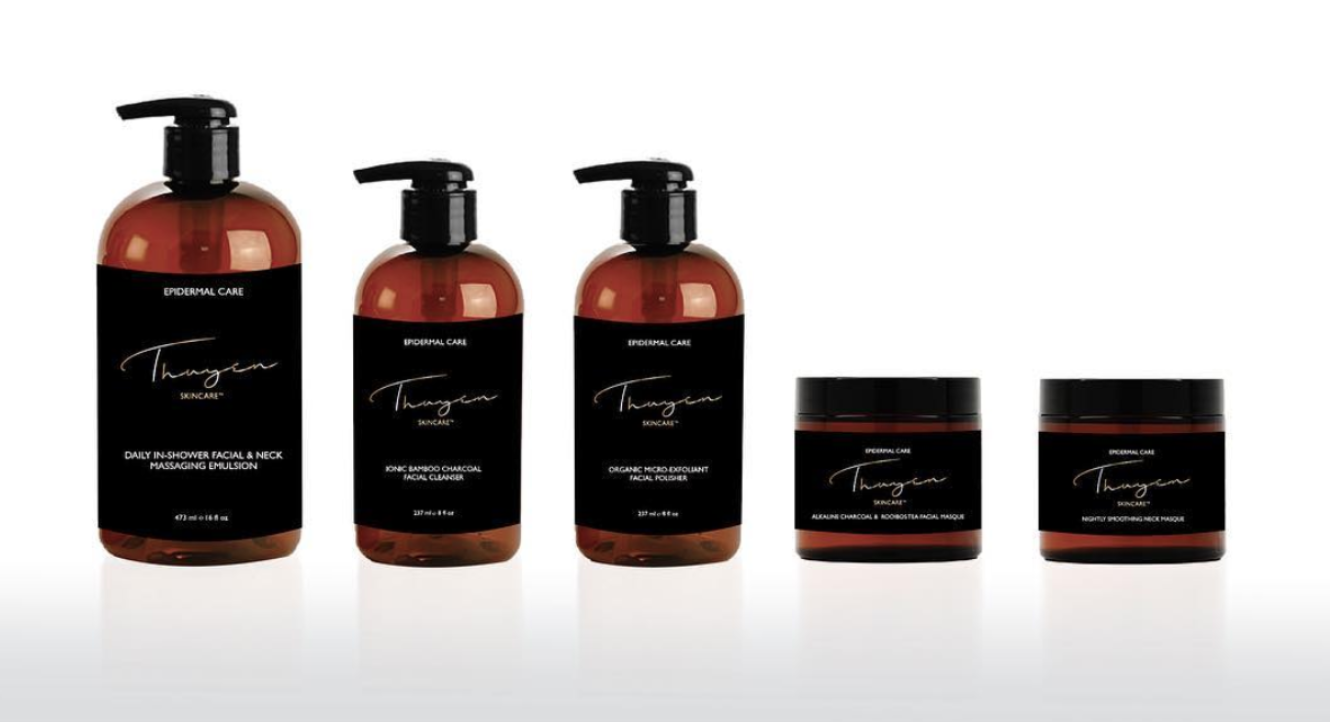 By Beth Landman
It is widely believed that exercising your facial muscles is as important as applying the right products to keep skin toned, lifted and glowing. Skin care salons now favor electric current to stimulate muscles from the jawline to the forehead, but Thuyen Nguyen employs only his well-trained hands to do the work.
Nguyen's signature treatment, offered at his spas in Tribeca and the Hamptons, is called the InstantLift facial, which begins with lymphatic drainage to eliminate toxins and reduce puffiness. Next is a strong sculpting facial massage, during which his own professional-grade products are layered on and worked into the skin. Nguyen concentrates on lifting muscles as well as easing lines and furrows. "When you knead the skin,'' he explains. "The muscles relax and the pores become more receptive to products.''
He moves on to cupping, applying small glass cups to the face, which he continually squeezes and releases to suction and further stimulate the muscles and skin. "Every pore has a little muscle around it, and this is a passive exercise to contract and constrict each one,'' says Nguyen. "As I roll it, the skin matrix expands and snaps back, and that improves the
skin's ability to maintain elasticity.''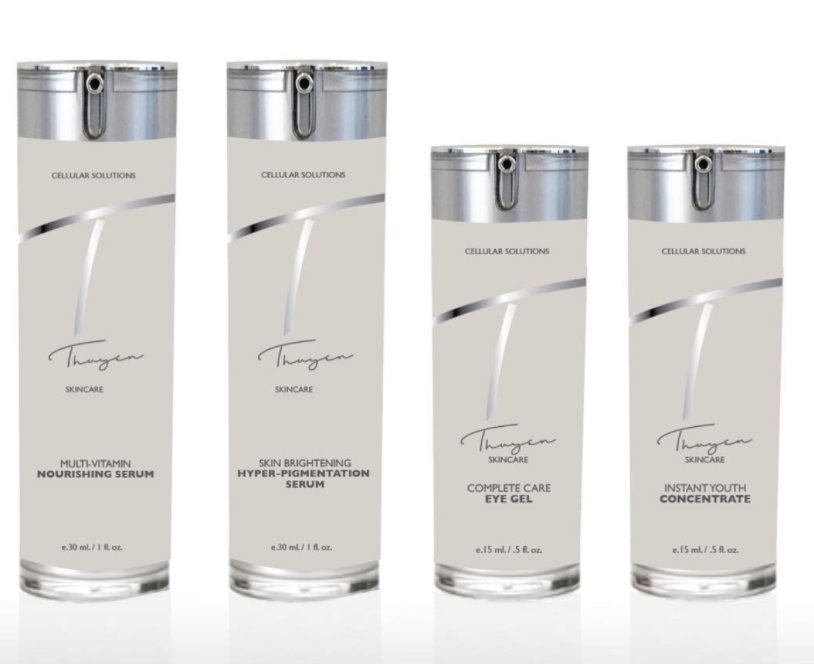 This Spring, the guru of glow releases Thuyen Skincare, a line previously only available to his facial clients, among them Michelle Williams, Katy Perry, Cindy Crawford and Randy Gerber, Jennifer Aniston, Uma Thurman, Natalie Portman, Jimmy Fallon, Jessica Biel and Christie Brinkley. Thuyen Skincare has 13 paraben-free, organic and natural ingredient formulations that work together as an anti-aging regimen. The Epidermal Care line, which come in amber bottles, include Ionic ("Bamboo") Charcoal Facial Cleanser, and Daily In-Shower Facial and Neck Massaging Emulsion, the latter used for massaging your own
face in between appointments.
Cellular Solutions, which come in silver pump bottles or jars, include the Multi-Vitamin Nourishing Serum, for overnight nourishment and detoxing, and Hydrating and Tightening Instant Dew Travel Whip, developed specifically to prevent dryness during long flights.
Spring Forward Skin Prep Tips by Thuyen Nguyen
"I recommend a more 'inside to out' approach," Nguyen says, "for strengthening the skin's natural ability to defend itself from the harsh elements of sun, chlorine and summer locations that are synonymous with the Hamptons summer season."
1. Keep Your Skin Palate Cleared:
"Cleanse and exfoliate on a regular basis, especially prior to and during your days of intense sun exposure, with a deep-cleansing, ultra-hydrating cleanser like our Ionic Bamboo Charcoal Facial Cleanser. This will keep the skin palate regularly clean from sweat and dehydrating chlorine pool water with activated bamboo charcoal. I also recommend a weekly exfoliating routine to keep the skin clear of dead skin cells that can block pores. I am a fan of fine grain-based scrubs over fruit/glycol acid and laser options, because they won't thin down skin through extended use."
2. Reinforce Skin Strength:
"Use the Multi-Vitamin Nourishing Serum morning and night to feed the skin with a host of organic vitamins and minerals that don't block or clog pores during workouts or days on the beach."
3. Tone Your Face as Well as Your Body:
"As you prepare for the upcoming Hamptons social season, exercise the muscles of the face as well as the body to promote circulation and keep a toned, firm appearance."