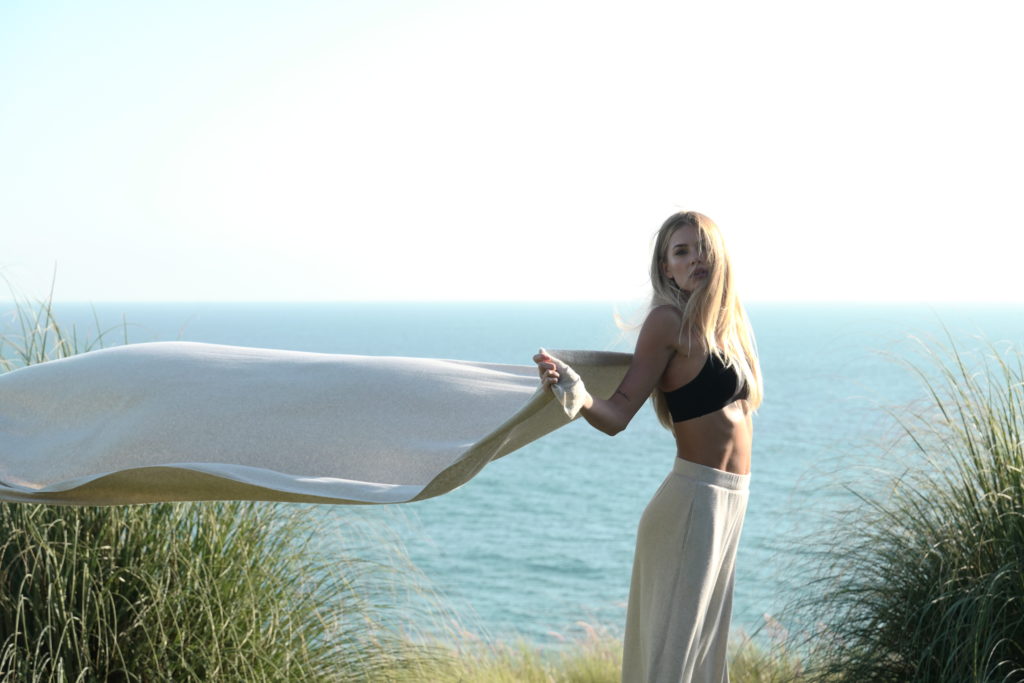 By Charlotte DeFazio
Growing up in the Valley, California girl Lyndie Benson always dreamed of living in Malibu. Today, after more than 20 years of being surrounded by the stunning natural environs of this coastal haven, her dream home became the inspiration for Bleusalt, her athleisure collection for men and women. "The elements of Malibu, including the ocean, the sand and the land, all dictate the way you dress," says Benson. She chose to write the moniker as Bleusalt rather than 'Bluesalt' because of the presence of "USA" in the center of the word—fitting since the line is 100 percent made in the States. An emphasis on locally made and eco-friendly materials was key for Benson: No plastic is used in any step of the manufacturing or shipping processes (every item is packaged in fabric remnants). And with every shipment, $1 is donated to Cool Earth, an international NGO that protects endangered rainforests in order to combat deforestation and climate change, protect ecosystems and provide employment for locals.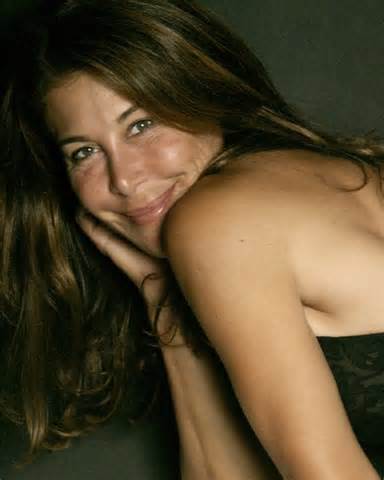 The collection itself is made from sustainable fibers of beech trees, which multiply by rejuvenation (they propagate by themselves without artificial irrigation). From these beautiful trees comes incredibly soft, breathable fabric, which make it a perfect fit for active lifestyles and outdoor exploration. Eight-five percent of the fabric is made of Lenzing Modal, which is compostable and biodegradable under soil and marine conditions (generic modal uses a significantly higher amount of fossil fuel).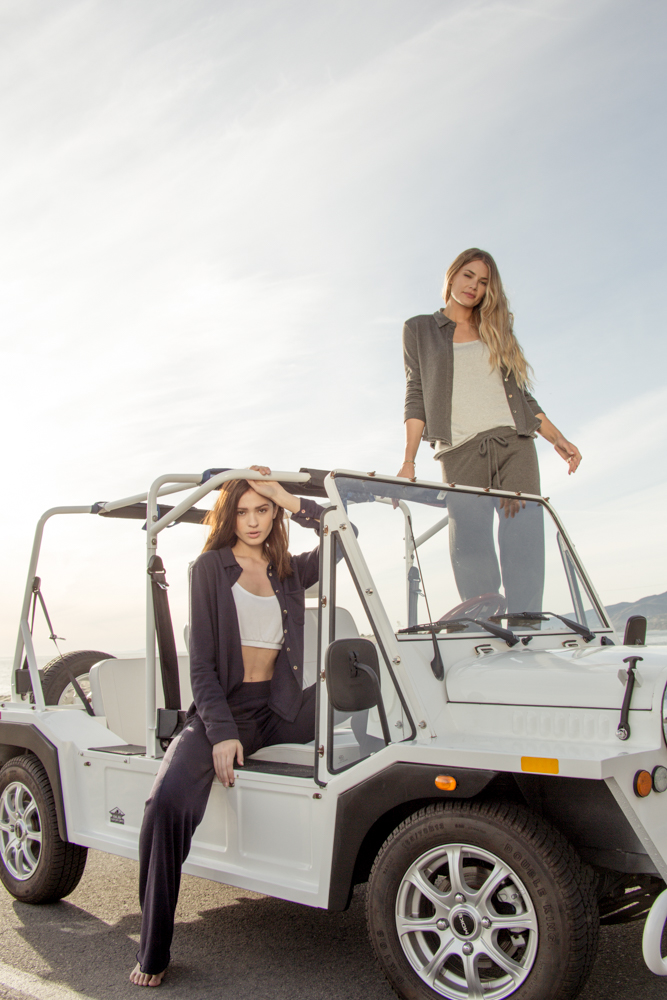 They've also developed a shed-free fabric since natural, organic fabrics tend to result in a lot of shedding. The new and improved beechwood fabric will be available beginning this April. Stay tuned for the launch of their second special celebrity collaboration (the popular Cindy Crawford pant debuted in December), and stay mindful in whatever you do—and wear. As Benson states, "You can't accomplish anything if you're not healthy. It's all about having a good mental attitude and taking care of yourself when you need to." bleusalt.com