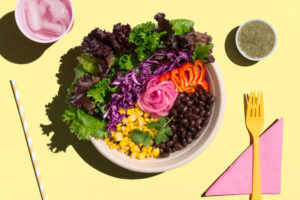 by Stef McDonald
Several LA restaurants are serving more than delicious, healthy fare—they're also serving their communities in meaningful ways. At LocoL (welocol.com), the alternative fast-food concept from chef-owners Roy Choi and Daniel Patterson, the location is as core to the mission as the menu. They opened LocoL in South LA, offering affordable favorites like burgers and chili made with fresh ingredients, along with green juices and agua fresca.
A similar model is employed by EveryTable (everytable.com), which serves grab-and-go, nutrient-rich salads and grain bowls, plus healthier takes on favorite meals like spaghetti and meatballs (made with spaghetti squash and turkey-quinoa meatballs). There are several locations around the city, with pricing set for each neighborhood, so you'll pay more in Santa Monica, for example, than in Compton.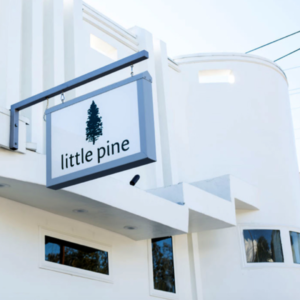 Another cause-driven eatery comes from artist and activist Moby, whose Little Pine (littlepinerestaurant.com) vegan eatery in Silver Lake sweetens offerings like lemon poppyseed pancakes and parmesan-spinach crepes with the donation of all profits to animal-rights organizations. Homegirl Cafe (homeboyindustries.org), a farm-to-table downtown restaurant serving salads, tacos and omelets at affordable prices, is run by Homeboy Industries, a nonprofit that trains and employs young adults transitioning out of gangs. Even better, proceeds from the eatery and catering business support Homeboy's rehabilitation and re-entry programs.