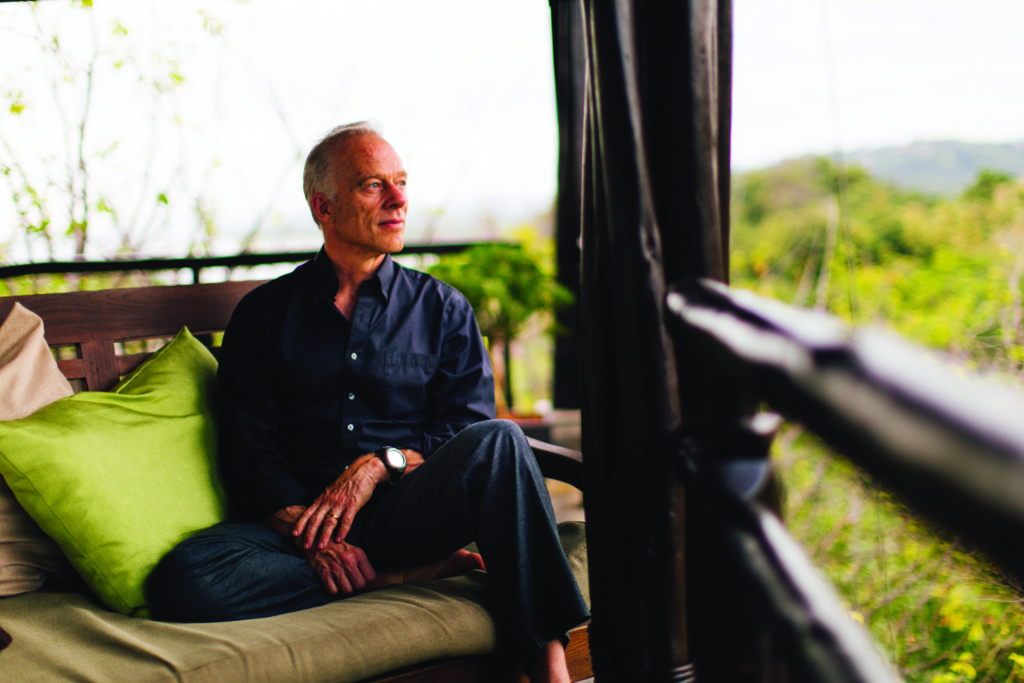 by Hilary Stunda
Rod Stryker is the founder of ParaYoga and tours the world as one of the preeminent yoga and meditation teachers in the West; his wife Gina has a successful business called Gina Cucina (ginacucina.com), that ships homemade organic sauces and soups all over the country. A portion of every sale goes toward stopping human trafficking. Purist wanted to know what makes this power couple tick.
PURIST: What was it about the way Rod approached his students that inspired you?
GINA: Rod was so clearly different—a gentler, more-evolved man with such integrity. He intrigued me.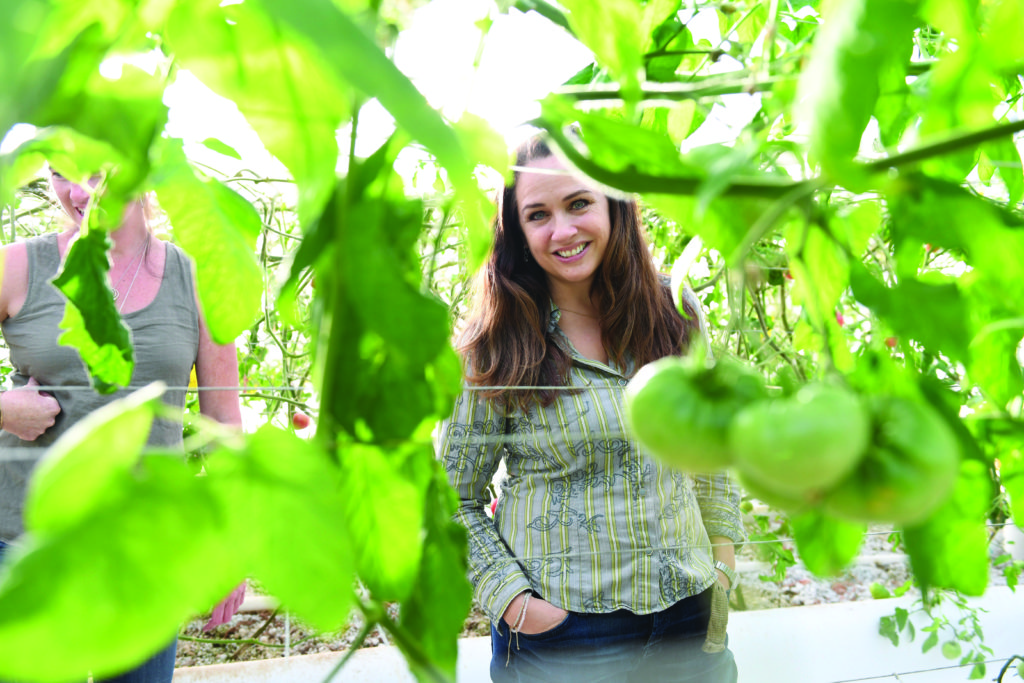 ROD: Or was it vice versa? It seems that Gina really is the true earth mother…. When we met I had been divorced for a year. I was a single, full-time father to twin two-year-old boys. I knew if I was going to fall in love again, it would have to be with a woman who was utterly different. She would need to be a real partner, one ready to love and be loved. Gina was all that and more. She was and is a force of nature—not to mention incredibly charismatic and beautiful.
PURIST: Did the FedEx grant for small business owners enable you to take Gina Cucina to the humanitarian "next level?"
GINA: It absolutely did. We love FedEx. They have partnered with us on every level and at every turn. I now sit on their Entrepreneur Advisory Board and we all work together to see what FedEx can do to make a difference for small businesses like ours.
PURIST: Why did you decide to have proceeds go to stop human trafficking?
GINA: We chose human trafficking for a number of reasons. We offer products that get trucked everywhere, as well as ingredients that are trucked to us. It was crucial to me from the beginning that our sourcing lines were clean—that each and every ingredient could be traced. Human trafficking happens along the truck routes and on large industrial farms. We ask that anyone who carries our products be trained on how to spot human trafficking—we partnered with Truckers Against Trafficking for this.
PURIST: How does living in Carbondale positively impact your lives?
GINA: It is a quieter lifestyle. We go out into the world and come back together in peace—or at least as peaceful as you can with four children and a very large dog! The other evening, my children disappeared into our acreage. When I finally called them in for dinner, they were covered head to toe in mud. Our children get to do just that—play in the mud; go on adventures in their backyard without any fears.
PURIST: What do you think helps make your marriage go smoothly?
GINA: We listen to one another and are quick to make a change if needed—Rod is much better at hearing me and then implementing a change. We respect each other, and give each other space to simply be. We have determined we no longer want gifts from one another. We want experiences and time together. This is a wonderful place to be. Raising our four children—all of whom have different interests and are going in different directions—creates chaos. So we have to be nimble to accommodate everyone's needs.
ROD: Certainly one of the qualities that make a marriage successful or "go smoothly" is steadiness. At any given time at least one person needs to be the calm in the storm. If nothing else, I try to be that for Gina and our children. Another key to a successful marriage is having a partner who is self-reliant, in other words, low maintenance. I'm blessed. Gina loves life, and I am quite certain she loves being Gina. She also loves being married, but she thrives wholeheartedly in and out of our relationship. Thus, our marriage is solid because we bring a steady measure of fulfillment and independence, not to mention real caring, to our world together.