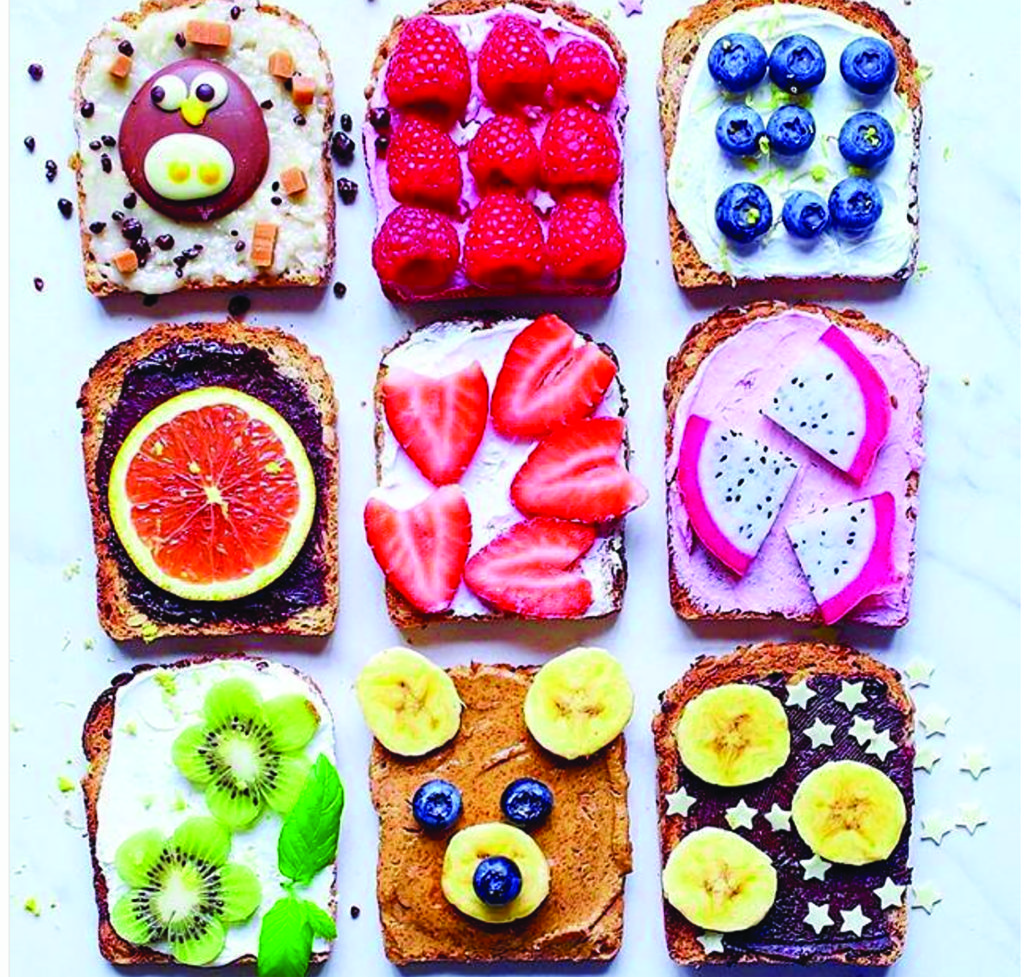 By Julia Szabo
The March for Our Lives proved young people's determination to be heard. Thirteen years ago, the students of East Hampton Middle School protested a different safety threat: unhealthy school lunch food. They'd seen the documentary Super Size Me, and boycotted their cafeteria, a show of grit that galvanized East Hamptonite Doug Mercer to create Wellness Foundation (WF), a nonprofit dedicated to promoting healthy living.
The Foundation's principles are observed daily at restaurants such as The Golden Pear Café, which marks WF-approved menu items—like avocado toast, gazpacho, vegetarian chili and a kale-quinoa veggie burger called The Water Mill—with a W. Its victories are celebrated annually at the WF Summer Benefit: This year's fete, co-chaired by model Carolyn Murphy and Mets star Keith Hernandez, takes place at Mulford Farm on June 16.
WF makes getting and staying well as easy as child's play, with healthy eating initiatives that motivate all demographics of the community, from kindergarteners to nonagenarians. Thanks to its in-school program, WKids: Healthy Food For Life, children learn a vital lesson not taught at most American schools: how to take charge of their health with whole foods. It's jaw-dropping to watch kids trade chocolate milk and sugar cookies for green smoothies and kale chips, clamoring to prepare these snacks for themselves.
"The WKids nutrition and wellness program is in nearly every public elementary and middle school from Southampton to Montauk, and some private schools," says Michele Sacconaghi, WF president and CEO. "Over the past 13 years, more than 15,000 children in our local schools have taken part in this free six-week program."
Meanwhile, for the generations not schooled in healthy classrooms, WF offers continuing veg-ucation: Wellness Challenge 360°, seven-week coaching sessions designed to eliminate processed foods, sugar, dairy and animal products, while embracing "workable exercise goals" and stress-reducing mindfulness tools. Registration is open for the summer session, which meets at the foundation's Sag Harbor HQ on Saturdays at 9AM (June 30-August 11) and Thursdays at 6PM (July 12-August 23).
Since 2012, Wellness Challenge grads dropped a combined 2,582 pounds and 15,323 cholesterol points. Allison Biscardi took the Challenge in 2016 together with her fiancé, Robert, who had been diagnosed with multiple sclerosis. "The only promise his doctor could make was that he'd be bedridden or dead within 10 years," she recalls. Allison and Robert each dropped 60 pounds, and after six months, "Robert stopped taking medication and noticed the disappearance of pain in his joints, cognitive problems, bladder issues, and muscle spasms."
Wellness Challenge graduates even receive a cash return on their investment: complete the program, provide final bloodwork, and receive a $50 refund. The remaining $200, along with individual and corporate donations, helps fund programming for the community's kids, whom Doug Mercer calls "the change-makers of the future." wfeh.org