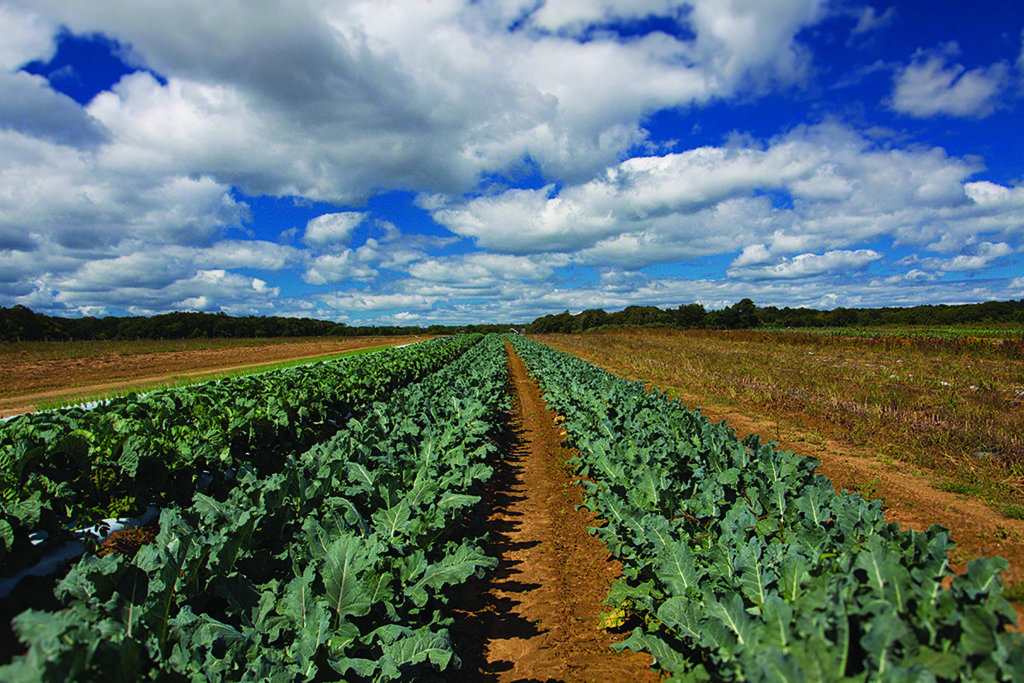 By Joanna Powell
Nearly 30 years ago, Amagansett's Quail Hill Farm became one of the first of its kind to unite farmers and neighbors in a movement called Community Supported Agriculture (CSA). "We were founded by a group of 10 families who wanted to eat organically and get their hands in the soil," says farm director Scott Chaskey. Today, CSAs are a booming trend, springing up throughout the East End, where rich growing lands sit shoulder to shoulder with beach houses, and residents value locavore eating and eco-friendly agriculture.
Members of CSAs pay an upfront fee for a "share" of crops, which comes in the form of a basket packed with fresh-picked produce that is picked up weekly. Not only are you getting the freshest possible fruits and vegetables, you're supporting small, local family farms.
"For farmers, costs run high in early spring when they buy seeds and tractor fuel and pay planting labor while not really having anything to sell," says Ian Calder-Piedmonte, co-owner of Balsam Farms in Amagansett. "CSA members help cover some of those costs and in return save 30 to 50 percent off retail."
Other perks, like the camaraderie and superior food quality, are priceless. "CSAs provide a sense of community people are yearning for," adds Chaskey. And they're a great way to try vegetables you may not be familiar with. (Kohlrabi, anyone?)
Here, Purist's guide to some of the East End's best shareholder baskets.
Balsam Farms, Amagansett
Balsam is one of the Hamptons' smaller CSA farms—which means members have a truly personal experience. Baskets are aesthetically styled—often touched off with sprigs of lavender or flowering chives.
Organic: Not certified, but follows organic growing standards.
Best known for: "World famous" sweet corn that's offered fresh or grilled; over 75 varieties of tomatoes, including heirlooms, beefsteak and assorted cherry tomatoes.
Sample basket: Mid-summer, expect several varieties of lettuce, herbs, radishes, zucchini, cucumbers, garlic, potatoes and sweet corn. By late summer, tomatoes, onions, eggplant and peppers round out the mix. Extra portions are free when there's an abundance.
Other offerings: Balsam Farms' pickles and strawberry jam; cut flowers; Carissa's bread; and Villa Italian Specialties fresh mozzarella.
Price per share: From $500 for 15 weeks to $860 for 26 weeks.
Pickup: Thursday, from 2 to 6, and Friday and Saturday, from 12 to 4 at Balsam Farms Farm Stand, 284 Town Lane, Amagansett
Delivery: Available for an additional fee
For more information: balsamfarms.com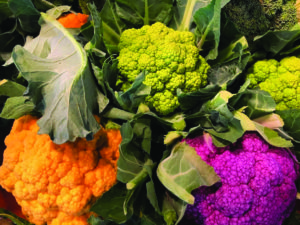 Green Thumb Organic Farm, Water Mill
One of the South Fork's original farms, Green Thumb has been family owned and operated since 1644, and has been farmed organically since the 1970s. The Halsey family grows 15 varieties of lettuce and 15 different herbs.
Organic: Yes
Best known for: Cantaloupe, watermelon, carrots, fennel, leeks and tomatoes, and exotic fare such as bitter melons (medicinal) and loofahs (they're plants in the squash family!).
Sample box: Rather than a prepared box, club members select $18 worth of produce, flowers or plants every week.
Other offerings: Honey from Bees' Needs and cheese from Mecox Bay Dairy and Catapano Dairy Farm.
Price per share: $500 cash, $525 credit for 27 weeks
Pickup: Daily from 8 to 5:30 at the Green Thumb Farm Stand, 829 Montauk Hwy., Water Mill
For more information: greenthumborganicfarm.com; 631.726.1900
Haskell's Seafood, Calverton
This newcomer is a CSF (Community Supported Fishery), not a CSA, but the concept is the same. Fish lovers buy in to support local fishermen and in return receive a weekly passel of fresh-from-the-boat catch, along with a seafood salad and two premade seafood dishes. "The selection changes every week depending on what is abundant in our waters," says Captain Pete Haskell.
Best known for: Local, line-caught, sustainable seafood, such as tuna, scallops and swordfish, Haskell's Yellowfin Tuna Salad (a big draw at local farm stands) and baked clams (served at the last month's US Open).
Sample box: Each share box contains a filet of fish (or a shellfish like scallops); a prepared seafood salad (such as calamari or fluke ceviche), and a prepared frozen dish such as stuffed yellowtail flounder or crab cakes.
Price per share: $60 per week (serves 2 people) or $120 per week (serves 4 people) through September.
Pickup: Wednesdays from 12 to 4 at Hampton Fruit and Vegetable, 436 Montauk Hwy., East Quogue; Wednesdays, 5 to 8, and Saturdays, 9:30 to 5:30 at Milk Pail Fresh Market,
1346 Montauk Hwy., Water Mill
Delivery: Available for an additional $25 per week
For more information: haskellsseafood.com; 855.427.5355
Quail Hill Farm, Amagansett
Members at Quail Hill Farm can choose between box shares and harvesting their own, wandering the lush property in what one enthusiast calls a "moving meditation." The farm emphasizes community spirit with long-table dinners, pot lucks, tomato tastings and educational events.
Organic: Not certified, but follows organic standards.
Best known for: Over 500 varieties of produce, including 20 types of potatoes and 50 different peppers, both sweet and hot.
What to expect: Loads of mixed greens and herbs, bok choy, radishes, tomatoes, rhubarb and a huge variety of summer squash.
Other offerings: Eggs from on-site chickens; honey from Quail Hill's beekeeper, Mary Woltz.
Price per share: Box share for 20 weeks: $740 for a family, $375 for an individual; pick your own: $960 for a family, $485 for an individual.
Box shares pickup: Saturdays and Tuesdays, from 8 to 5:30 at 660 Old Stone Hwy., Amagansett; members are entitled to two visits per week.
Harvest-your-own point: Deep Lane, Amagansett
Delivery: No
For more information: peconiclandtrust.org; 631.283.3195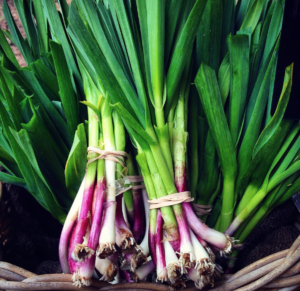 SYLVESTER MANOR EDUCATIONAL FARM, Shelter Island
Members at this storied 243-acre former plantation also get a hit of culture when they come to collect their weekly bounty. Tours of the historic 1735 home and Shakespeare on the lawn top the list of extracurriculars. Volunteers who commit to a certain number of hours receive discounts on their shares.
Organic: Not certified, but follows organic standards.
What to expect: Instead of premade boxes, members fill bags with specified amounts of fresh-picked produce. July marks a transition from leafy greens to carrots, cucumbers, green beans and tomatoes. In August look for peppers, eggplant, onions and garlic. September brings sweet potatoes, squash, broccoli and kale.
Other offerings: Pick-your-own flowers, beans and cherry tomatoes.
Price per share: $1,005 for a full share, $531 for a partial share for 21 weeks.
Pickup: On Saturday mornings and Wednesday evenings at Sylvester Manor Farm Stand,
21 Manwaring Rd., Shelter Island.
Delivery: No
For more information: sylvestermanor.org; 631.749.0626