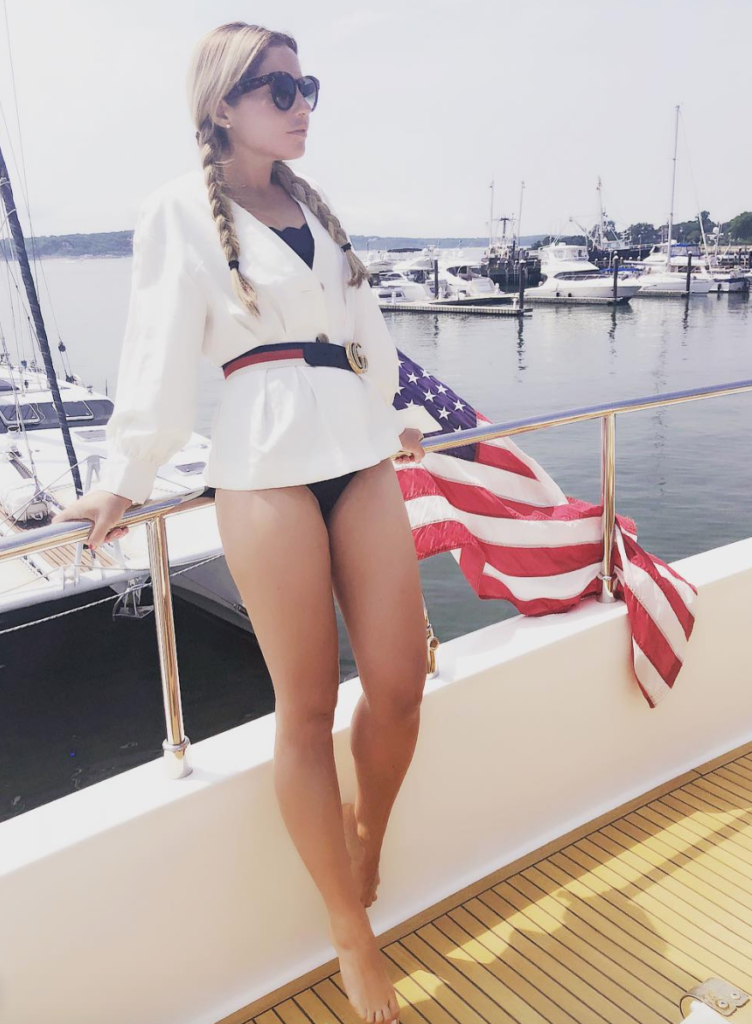 Spending youthful summers at my family home in Montauk is where I felt most serene. The End has this special aura surrounding it—the water and the bucolic setting of the lighthouse, the greenery and the rich history. Whenever I arrived, I felt like I had really escaped to a place where I could be myself.
It was about a decade ago that I realized I needed a major change in my life. I chose Montauk as the best place to get away from the pressures of the city. The hamlet became my best friend while working on reaching a healthy weight. I would wake up in the morning and go to local farm stands, endure long workouts and spend time outside, just so I could appreciate the fresh air and natural beauty. It was like a support system cheering for me every step of the way as I successfully lost 75 pounds.
It took me about a year to lose the weight. I used simple methods, such as cutting out processed foods and white carbohydrates and sugar, and focused on eating fresh vegetables and lean proteins. Regular exercise was my cardio routine. Throughout my journey I realized that working in the health and wellness space had to be my career path. I wanted to inspire others to make the changes I did, and to lead healthier and happier lives.
In the years since, I have worked with many wellness companies, including luxury brands and startups. My heart lies in the East End, however, and when Jayma Cardoso invited me to be the wellness director of the Surf Lodge, it was an opportunity I couldn't pass up. I could not think of a better place to curate a health and wellness program. I remember when the Surf Lodge first opened, I didn't feel comfortable there. To be able to come back and curate a comprehensive wellness program here is a dream come true. It's also an example of how anything is possible if you put your mind to it.
My vision for the Surf Lodge's wellness program is a 360-degree comprehensive take on healthy living for anyone looking to start a new health regimen, to stay vibrant while they travel, or to seek expert advice from leaders in the industry on topics ranging from nutrition to sleep to sexual health.
I've traveled a lot this past year, including spending time in Los Angeles, a mecca for health and wellness. I researched many classes and the latest trends and brought the best back with me.
The Surf Lodge programming includes classes from the leading wellness studios and instructors in the fitness space, ranging from yoga to high-intensity cardio and boxing. Additionally, we have partnered with Be Well by Dr. Frank Lipman for a series of talks that we hope will inspire people to lead healthier lives.
The Surf Lodge, 183 Edgemere St., Montauk, thesurflodge.com