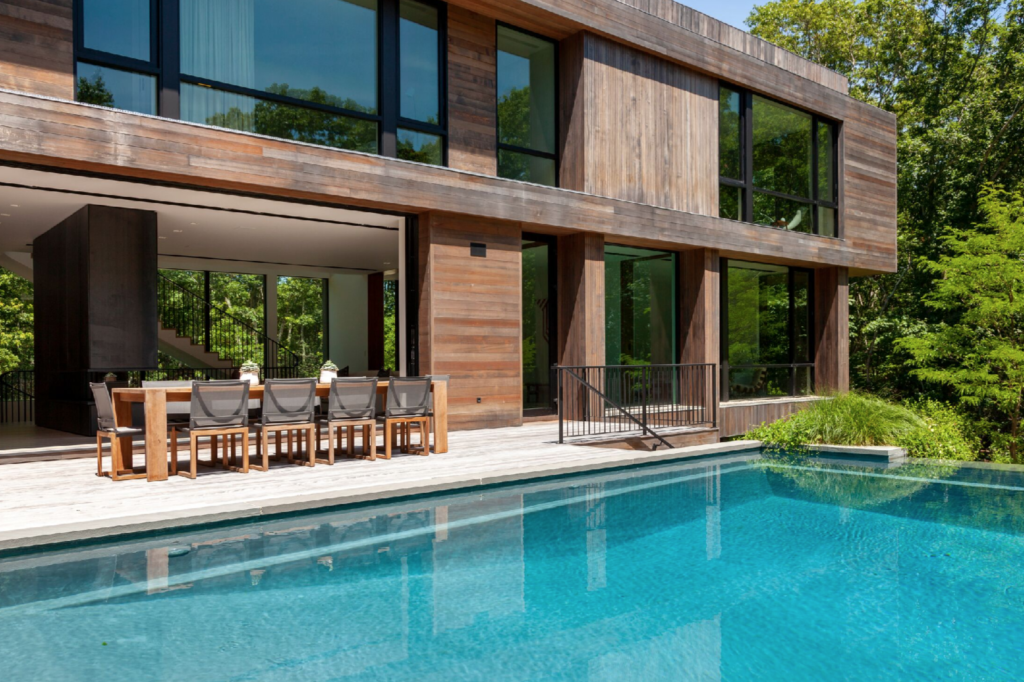 By Donna Bulseco
For an architect, each house is a kind of puzzle to piece together, composed of raw land, strong, elegant materials, and—most variable of all—the desires and needs of the client. In the case of Driftwood, a house on a densely forested site in Bridgehampton, one piece of the puzzle was "creating some grandeur when you pull up to the house," says architect Blaze Makoid, whose Bridgehampton-based firm worked with homeowners Derick Brown, director of Grey Matter Interior Design in New York City, and his husband, Ron, who works for an asset management company, to create a welcoming "sense of arrival."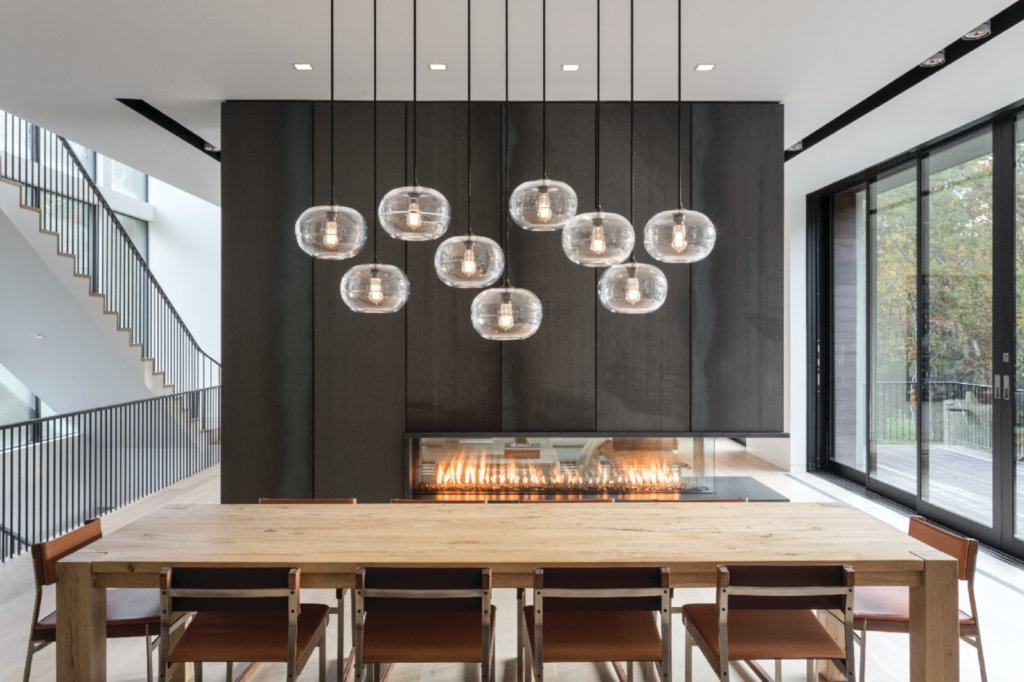 That turned out to be, literally, a tall order: Instead of the usual wood door, a massive glass door took pride of place at the front of the house. "We also decided to create a two-story glass 'wall' on the front elevation, which showcases stairs that communicate between floors and become a central element to the house," says Makoid.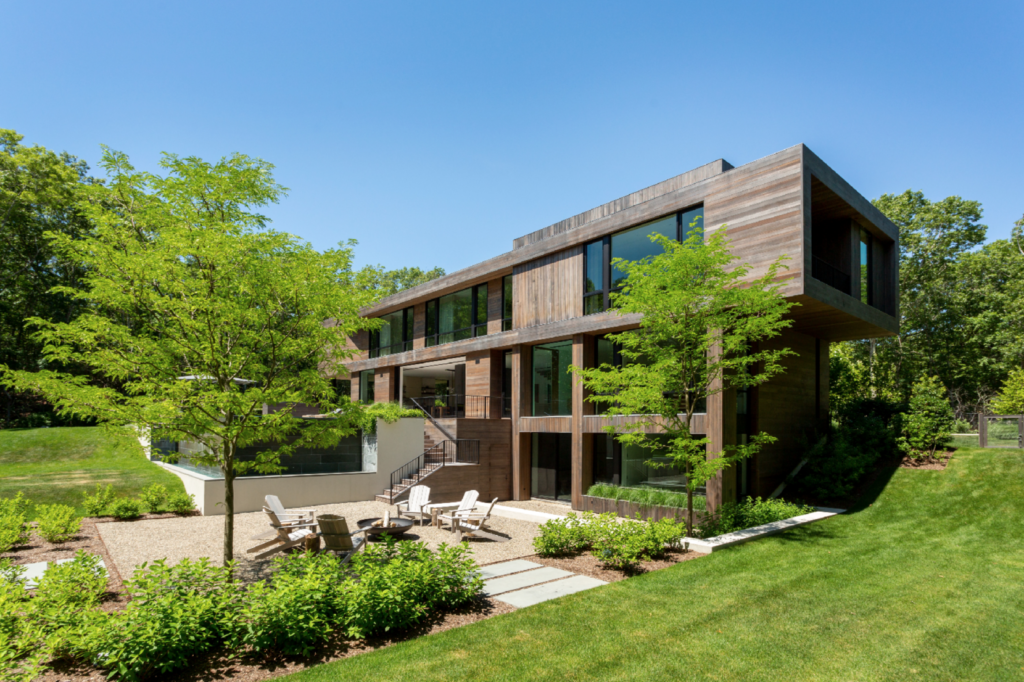 The staircase "acts as a visual stop," he adds, while that glorious expanse of glass allows you to see right through to the backyard. The pool, also a visual treat with its dark interior, mirrors the lush natural beauty surrounding it. Sunlight fills the house all day long, gently waking up sleepyheads in the morning in the master bedroom, then illuminating a scenic sunset over the treetops for guests having supper on the west side of the structure. "We were able to site the house in a way that works quite well with natural light, from sunrise to sunset," says Makoid.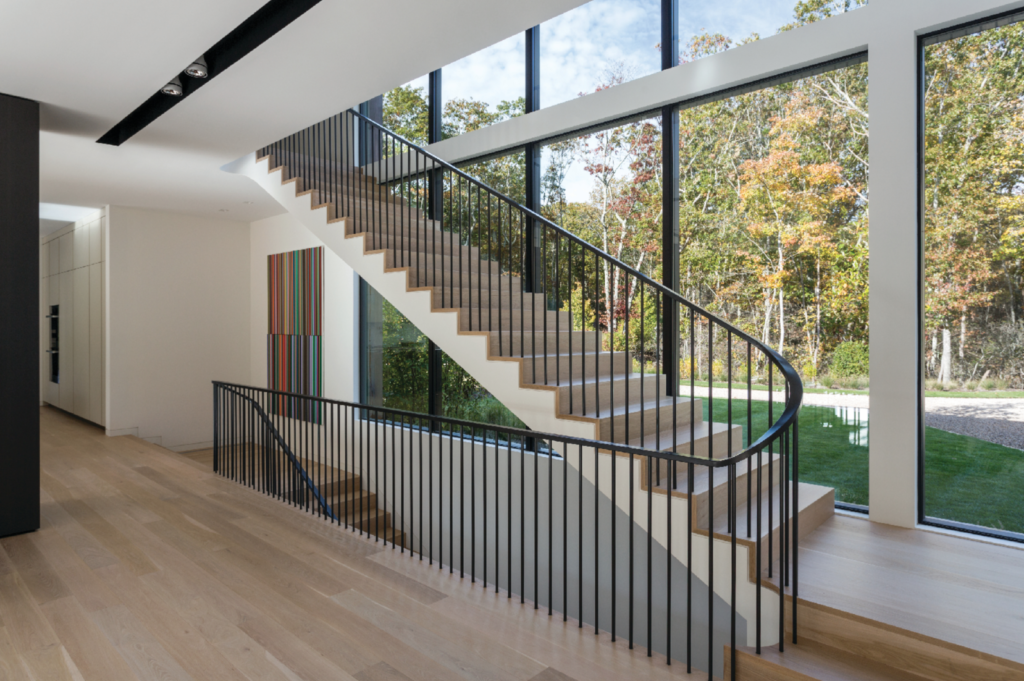 The interiors were inspired by Japanese and Danish design, says Brown, who relied on a range of soft whites, grays and blacks sourced from a piece of beautiful driftwood he and Ron found on the beach. "I tamped down on colors and chose a serene palette," says Brown. He also chose not to have a lot of competing elements, so from the moment you enter, "you feel relaxed in the home."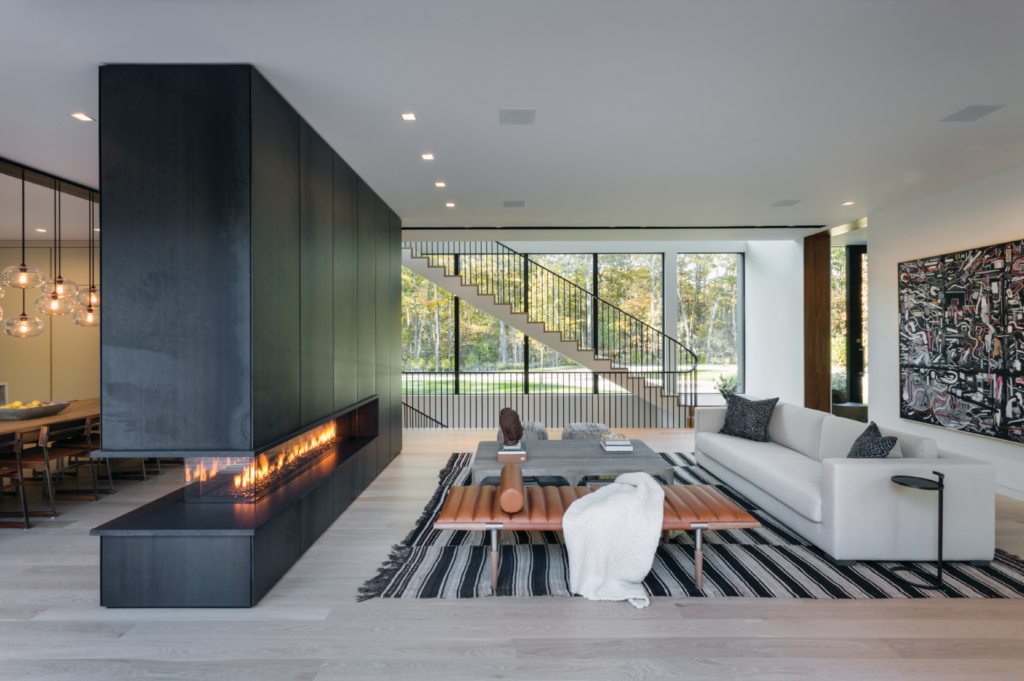 Furnishings and textures are exquisitely simple, but not in that 'don't touch' minimalist way some interiors have. And from day one, the house has lived up to its expectations.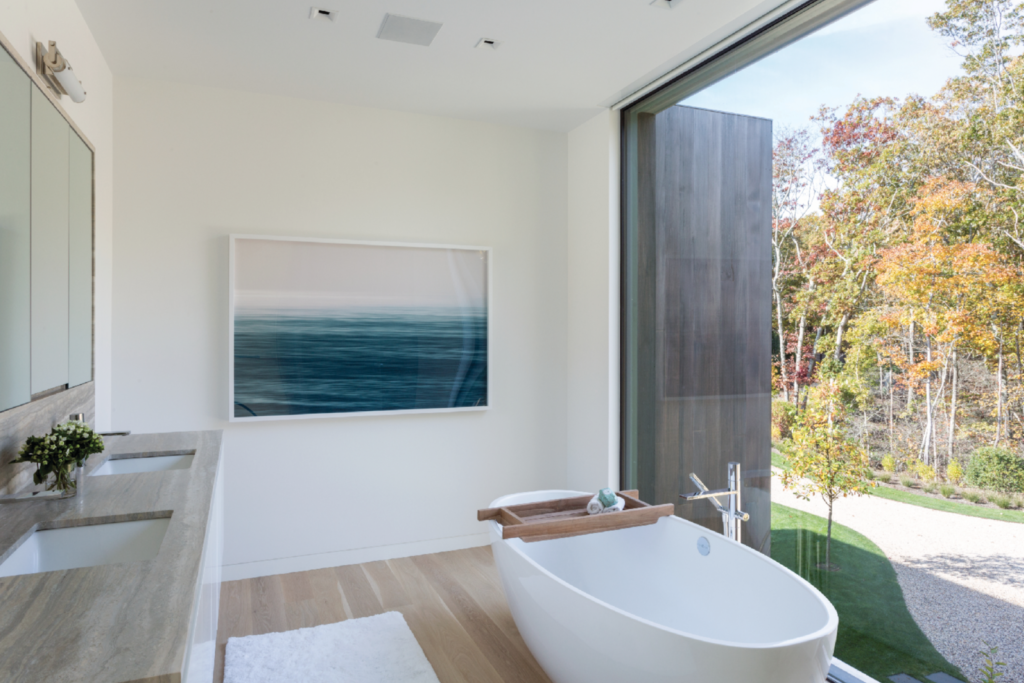 On that day, after undertaking the daunting task of categorizing the 1,700 bottles of wine in Ron's collection with two good friends, the foursome toasted the new space and the future good times in it with a bottle of Poetry, a favorite cabernet. blazemakoid-architecture.com