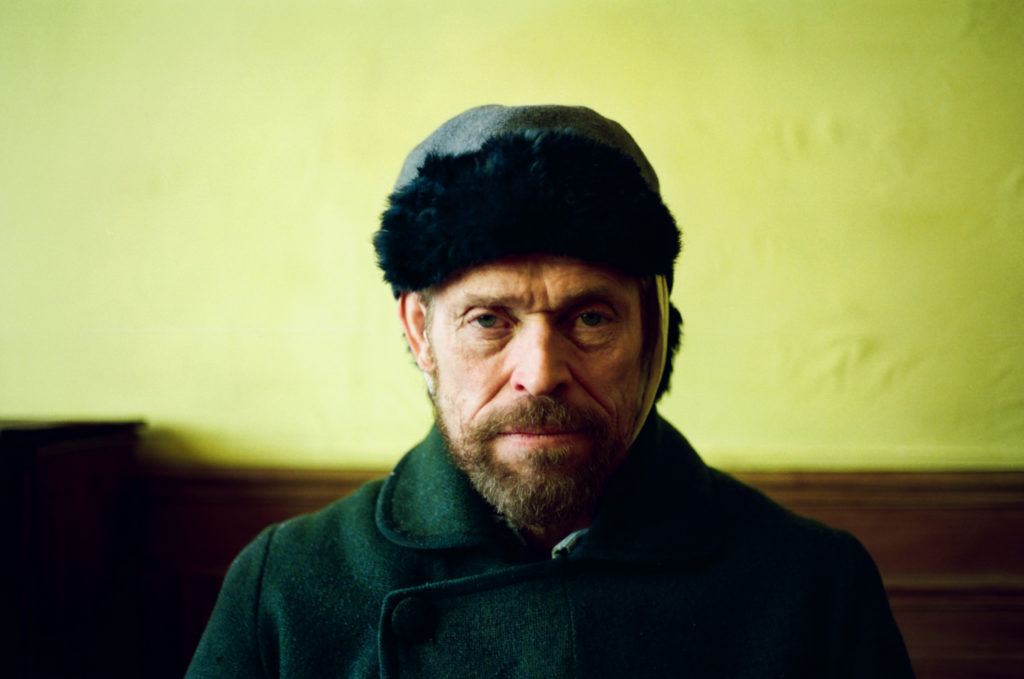 By Regina Weinreich
In the 1990's, when the painter/filmmaker Julian Schnabel made Basquiat, his movie on the painter Jean-Michel Basquiat, the late art critic Rene Ricard commented on the public's obsession with the Haitian American artist who had died of an overdose, "No one wants to be part of a generation that would miss another van Gogh." Flash forward a few decades, art exhibitions and films later. Now Schnabel turns his ample attention to a film portrait of Vincent van Gogh, At Eternity's Gate, in part attempting to comprehend just why the Dutch painter's genius was misunderstood.
"That was clever of Rene," Schnabel noted in a recent interview at his rose-colored West Village home, "He was talking about the bourgeois middle class concept that maybe you can get one of those things and maybe it will be worth something later, addressing the idea of missing the boat in a poetic way. Why couldn't they see what is compelling about them then? Lots of artists were popular when they were alive, and nobody talks about them now. Then there's Vermeer, discovered 300 years after he was dead."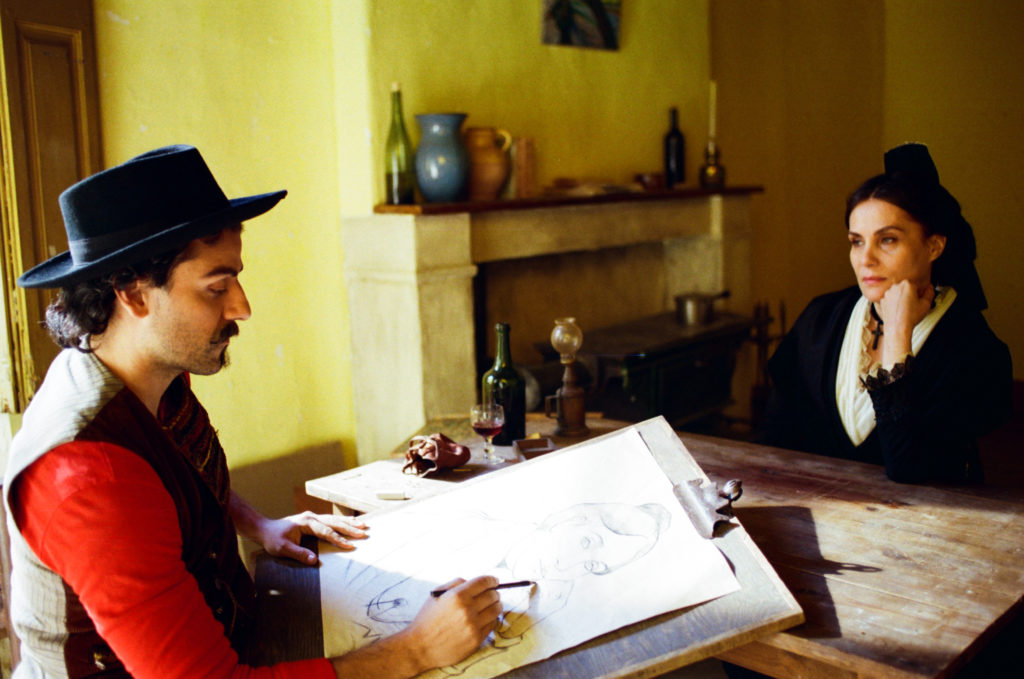 Looking at a van Gogh at the Musee d'Orsay in Paris—where he has an exhibition, "Orsay Through the Eyes of Julian Schnabel," that opened between the movie's premiere at the Venice Film Festival and its closing of the New York Film Festival—Schnabel realized, "He obviously deconstructed all the lines: Each has its autonomy: you see the painting and then you see an image of the painting, and maybe that was what was disturbing everyone in those days. It looked rough, but really it was a painted world, the difference between something realistic and the painting of it. Uncompromised."
"People don't know what it means to be an artist in society," says Schnabel. "Many think of van Gogh as merely the lunatic who cut off his ear." In At Eternity's Gate, featuring a sublime performance by Willem Dafoe—his van Gogh won Best Actor in Venice—you see the artist in his highs (painting in nature) and lows (returning to a crummy room after a bad day). Julian Schnabel knows how to get him out of a funk. He too paints in nature in his outdoor studio in Montauk. He pictures Dafoe as Vincent setting up his easel and painting a portrait of his shoes. The actor had to learn to paint to get it just right, taught by Schnabel, and gradually the room takes on a golden glow, his face registering ecstasy.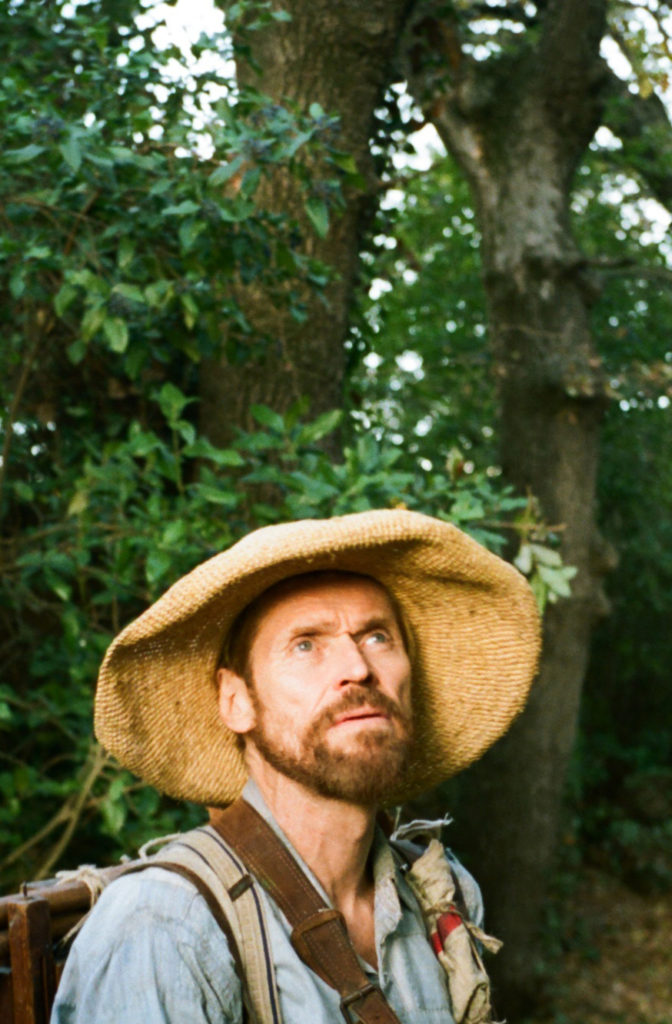 Painting outside in the fields of Arles in the south of France, van Gogh is seen taunted by school kids, and finally shot by young hooligans, a controversial interpretation by screenwriters Schnabel, his partner Louise Kugelberg, and Jean-Claude Carriere. Many think the artist shot himself. At the Auberge Ravous, his body lays open, surrounded by his paintings, with villagers grabbing what they can. The irony Schnabel could not miss depicting has its own kind of poetry.