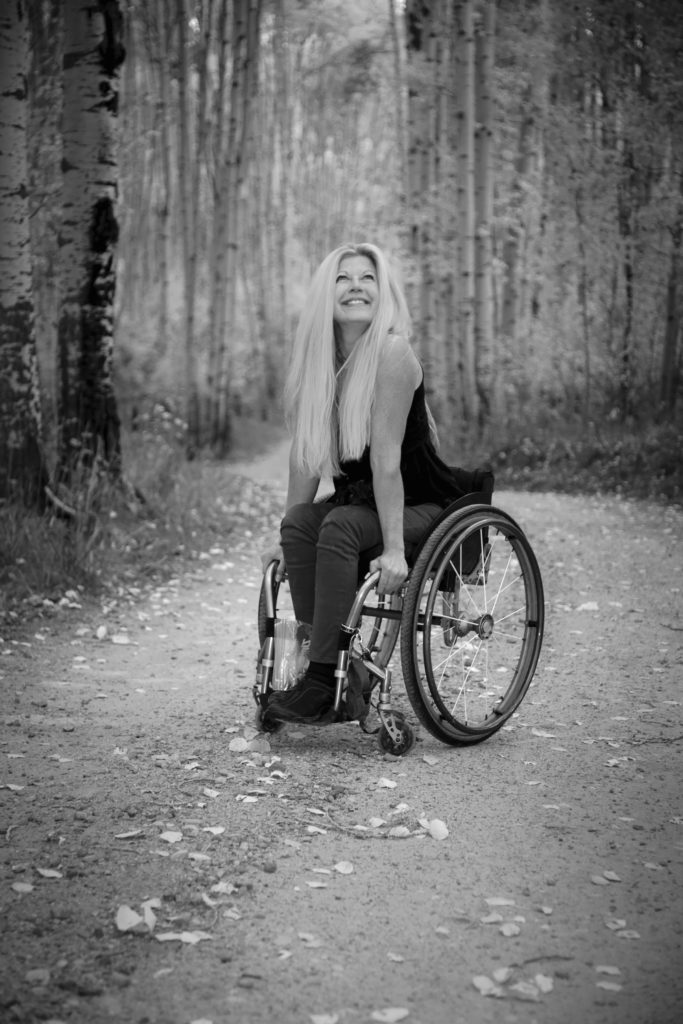 By Linda Hayes
"Curiosity defines me," says Amanda Boxtel, her lilting Aussie accent adding a sense of poetry to her words. "I'm always looking for what can make me more than I am, and that spins into what can make all of us who have neurologic mobility impairments better able to thrive in this day's world."
That inclusive statement informs Boxtel's lifelong journey into the arena of bionic exoskeleton technology. In 1992, at age 24, Boxtel suffered a permanent spinal cord injury in a skiing accident that left her paralyzed from the pelvis down. "The technology offers a real tool to optimize function, to help people walk on their own," Boxtel says. "It can turn a life around."
She speaks from experience. After being invited by Ekso Bionics to test an exoskeleton prototype in 2010, and eventually raising funds to purchase one when it became commercially available in 2014, she founded the nonprofit Bridging Bionics Foundation in 2015 to give others access to a neurological rehab program, without the worry of exorbitant financial cost. "We are giving the gift of mobility for free, or next to nothing," she says. "Our clients can bypass the medical system and work to get upright and mobile."
At the Snowmass Club, a health club near Aspen that promotes well-being, Bridging Bionics' team of dedicated physical therapists and trainers helps patients with neurological impairments (from spinal cord injuries, cerebral palsy, Parkinson's disease, stroke and other conditions) to experience a better quality of life.
Delivering on their goal of always being in the forefront of cutting-edge technology, the Foundation currently utilizes an EksoGT bionic exoskeleton suit, an Indego exoskeleton, and a Keeogo robotic assistance device (used for a research study only), along with a Galileo whole-body vibration system. The foundation has gifted 3,266 mobility sessions and helped over 70 clients, aged 3 to 79.
On November 1, Boxtel was named a 2018 Top 10 CNN Hero, an honor that will certainly help build awareness of Bridging Bionics Foundation's mission and efforts on a global level.
About the honor, Boxtel says: "It's all so humbling. Everybody should have access to technology and anything we can do to help give us a better quality of life. We're all heroes. We all have the potential to make a difference in the world. Bring it on." bridgingbionics.org