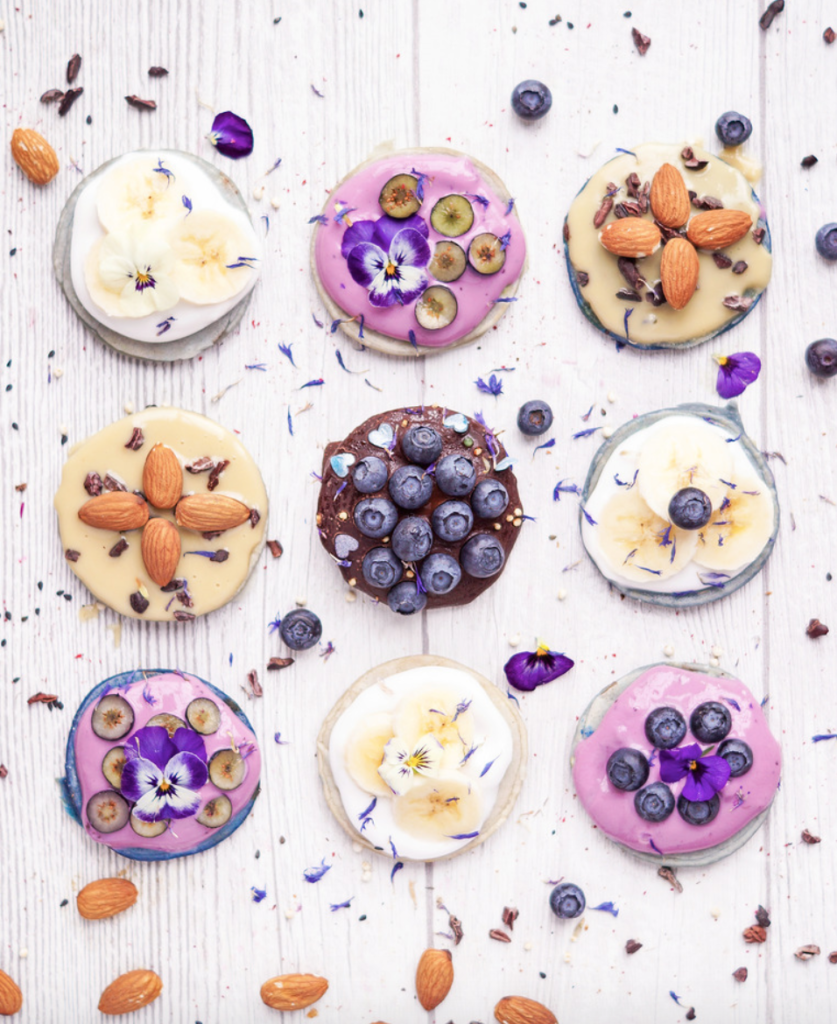 By Charlotte DeFazio
Jeremy Enriquez's passion began early on, fostered by his mother's and grandmother's love for culinary arts. By age 15, Enriquez was enrolled in FERRANDI Paris, a leading culinary institute in France known for churning out future Michelin-starred chefs. Enriquez specialized in catering, which landed him employment with the high-end catering house Potel et Chabot. After mastering haute French and international cuisines, he brought his skills across the world to Oceania, where he worked in the kitchen at New Zealand's 5-star Langham Hotel, followed by catering jobs in Australia. It was during this time that he was frequently asked to accommodate vegetarian and vegan lifestyles. His knack for blending plant-based ingredients carried into his career today in the United States, where he's dreamed of moving since the start of his culinary quest.
Three years ago, Tastings NYC and SoFlo hired Enriquez, who has since become an essential member of what he calls a "family-style company where individuals develop true human connections." Though his favorite meal to cook (and eat) is risotto, his latest creation, the vegan breakfast tray, features a healthy juice shot, banana-oatmeal pancakes and two refreshing side salads (one fruit, one veggie). While he's convinced that "in cooking, there are things to learn from every culture in terms of skills and habits," Enriquez still manages to mix inthe flair and flavors from his roots. tastingsnyc.com
Vegan Breakfast in Bed
Ginger, Beet & Lemongrass Juice Shot
Chayote Salad
Exotic Fruit Salad
Mini Vegan Banana-Oatmeal Pancakes
Ginger, Beet & Lemongrass Juice Shot
Boil 3 cups beets. When they have cooled down, peel and add to blender with 1 piece of lemongrass, peeled (remove tough outer leaves) and 1 small ginger root (peeled). Mix well.
Chayote Salad
Cut 1 chayote in julienne strips. Add 1 tablespoon soy yogurt and a pinch of fresh cilantro. Garnish with avocado and radish.
Exotic Fruit Salad
Cut pitaya (dragon fruit), cerimoya or pear, and pineapple into bite-sized pieces. Combine.
Vegan Banana-Oatmeal Pancakes
Ingredients:
1 cup certified gluten-free rolled oats
1/2 cup almond milk
2 tablespoons maple syrup
1 ripe banana
1 teaspoon vanilla
1 teaspoon baking powder (optional)
1/4 teaspoon salt
Coconut oil for cooking
Favorite toppings (maple syrup, fresh fruit, nut butter, jam)
Preparation:
Place oats, almond milk, maple syrup, banana, vanilla, baking powder and salt in a blender. Process until completely smooth.
Brush oil on a large nonstick skillet or griddle over medium heat. Add batter in small amounts to make mini pancakes and cook until edges are golden brown, about 2-3 minutes. Flip the pancake and cook another 2-3 minutes. Repeat until batter is gone.
Serve topped with maple syrup and fruit (or other preferred toppings).