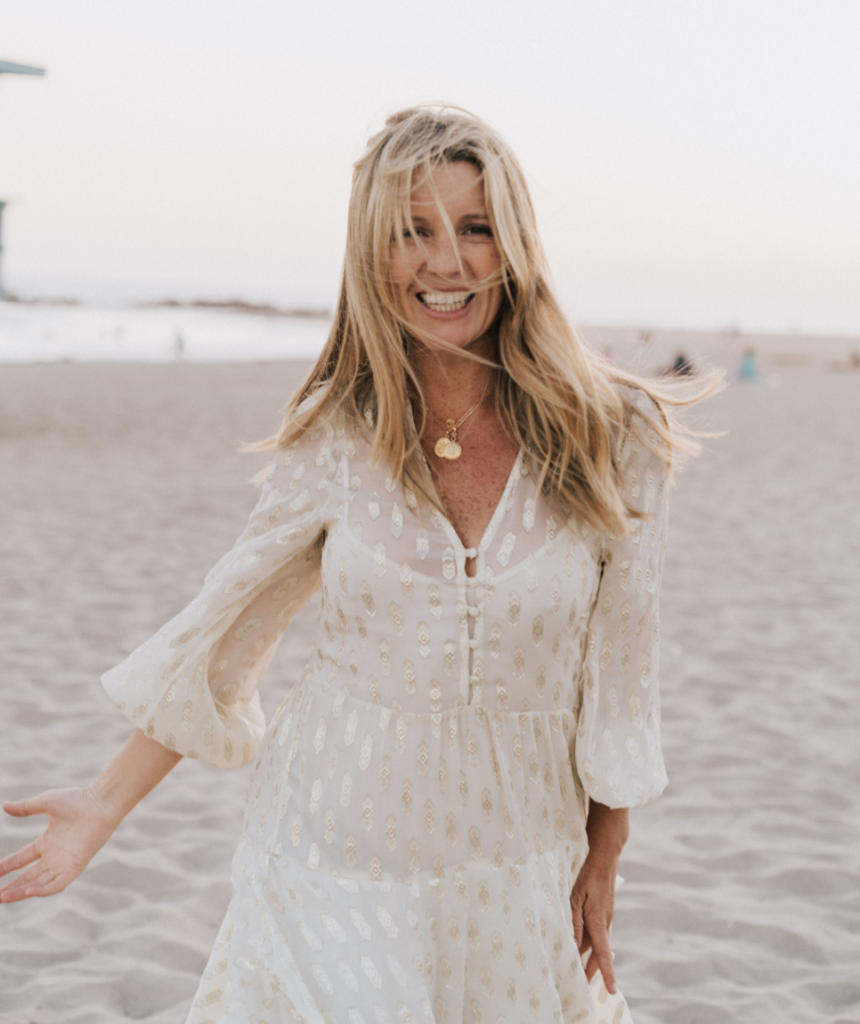 By Steve Garbarino
However well-meaning in their quest to bring wellness to the populace, healers and self-help gurus can sometimes come across as, well, kooky, in their certainty that they have all the answers to a life better lived. That is why the candor of Jenny Emblom Castro, founder of Living Wholly, is so refreshing. She is the antithesis to the typecast of her trade.
A self-described former "party girl" born and raised in a conservative Alabama family, Emblom Castro, 40, says, "I'd been partying my ass off my whole life. Not everyone goes as hard as I did. That was my path, and it caught up with me."
And of her own belief in spiritual and holistic teachings and retreats, she confides: "I grew up in a pretty conservative culture, and I still carry that part of me that wants to doubt it. My dad is a dentist; my mom, a teacher. My family challenges me on every-thing. So sometimes my own skepticism comes out, and I will have my doubts." Now Emblom Castro is "coming home," of sorts, with a November-set retreat, happening Down South. The directive: "To help educate and elevate the collective consciousness of the area," she says.
A four-day wellness event set on a private 1,000-acre property and 30-acre organic farm—surrounded by forests 30 miles south of Atlanta—the retreat, two years in the making, is called Attune (attunebylivingwholly.com). It is a program designed to optimize health "from the inside out," says Emblom Castro, whose 2013-founded Ojai, California-based Living Wholly (livingwholly.com) stages like-minded events around the country. Attendees can come for one day or stay at Serenbe or Foxhall for the full four days, which will feature world-renowned speakers such as Eat Pray Love author Elizabeth Gibert and nutritionist Sahara Rose, farm-to-table meals, movement classes and workshops, while providing time to kick back and take a breather in nature.
Back home, Emblom Castro, a former buyer for Neiman Marcus and event director in Los Angeles and New York City—who now lives with her husband and daughter in Ojai—says that there has been vocal resistance to her mission, even among intimates. "Many of my mom's friends have said, 'I'm not spending money on that!' They're not connecting with the content, that this could change their lives. 'Just give it a shot,'" she says she tells them. A University of Santa Monica graduate in spiritual psychology, Emblom Castro extols the teachings and practices of holistic wellness in diet, exercise, meditating and avoiding toxins. "There's never been a more critical time for seeking wholeness in our lives," Emblom Castro says about life in America today. "Families are being separated. I believe that what we are going through is a dark night of the soul. To be frank, doing this in Georgia is a deeper calling for me, not just to create a wellness event. Education equals empowerment," adds Emblom Castro, "and that is our assignment with Attune."
The Attune event runs from Nov. 8-11, and is held in Serenbe, Georgia. Speakers include author Elizabeth Gilbert (Big Magic: Creative Living Beyond Fear); neuro-scientist Dr. Joe Dispenza; Gabby Bernstein, author and Ayurvedic nutritionist; spiritual guide and healer Shaman Durek, and others. There will be live music and seated dinners throughout the event.