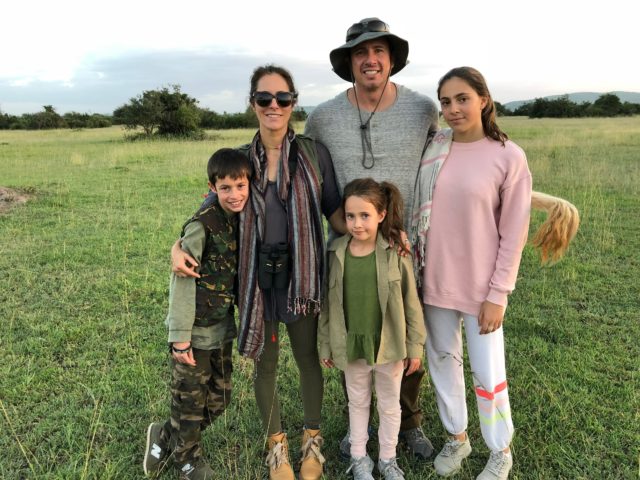 By Cristina Cuomo
As I listen to the familiar melody of a new year coming, I am grateful for the truths Purist has taught me, grateful for my loving family, and for you, my extended family, because without your support, our mission to bring good health and joy into your lives would not be possible.
2020 will be a big year, and who better to lead the charge toward positive changes than our winter issue cover star, Oprah Winfrey? She is embarking on a tour of wellness at arenas around the country, teaching personal empowerment so that we can be our best selves. Read her cover story here.
Mostly, I am grateful for the sheer gift of life. I discovered the poetry of Mattie J.T. Stepanek years ago when my husband befriended the child poet, whose inspirational message lives on years after his untimely passing in 2004 at age 13 from a fatal neuromuscular disease called dysautonomic mitochondrial myopathy. I have always loved his message to "play after every storm," and his knowledge of the true path to peace. Here, his mother, Jeni Stepanek, PhD, who continues to battle the same rare condition, shares with Purist a powerful reminder to savor every moment.
My final thought: Go with the flow this upcoming year. It's never too late to believe in things that are bigger than ourselves. In the field of positive psychology, the concept of "flow" suggests something quite different: the idea that real contentment comes from being so fully immersed in what we are doing we cease to be aware of our own existence. This kind of happiness isn't about escape; it's about total engagement, as Purist's contributing writer Dimitri Ehrlich writes. The idea that the best moments in our lives aren't passive, relaxing times, such as getting a massage, but instead come when we stretch our mind and body to their limits, runs counter to commonly accepted ideas of what will make us happy.
"You can define happiness as a state of feeling physically content, but that usually doesn't last long," says Mihaly Csikszentmihalyi, the Hungarian psychologist and author who coined the term flow. The key idea in his seminal book, Flow: The Psychology of Optimal Experience, is that happiness isn't something that just happens to us; we have to work for it. "You could also define happiness as being very successful," he says. "But if you are successful in a way that you have not earned, sooner or later you will feel bad about it. So the best bet for investing in a good life is to have goals that you think are important and that you can manage to reach if you expend a lot of effort."
Thank you for allowing me the opportunity to share my discoveries with you this year, and have the happiest New Year, whether your plans include more sleep or more work or both!
xo
Cristina