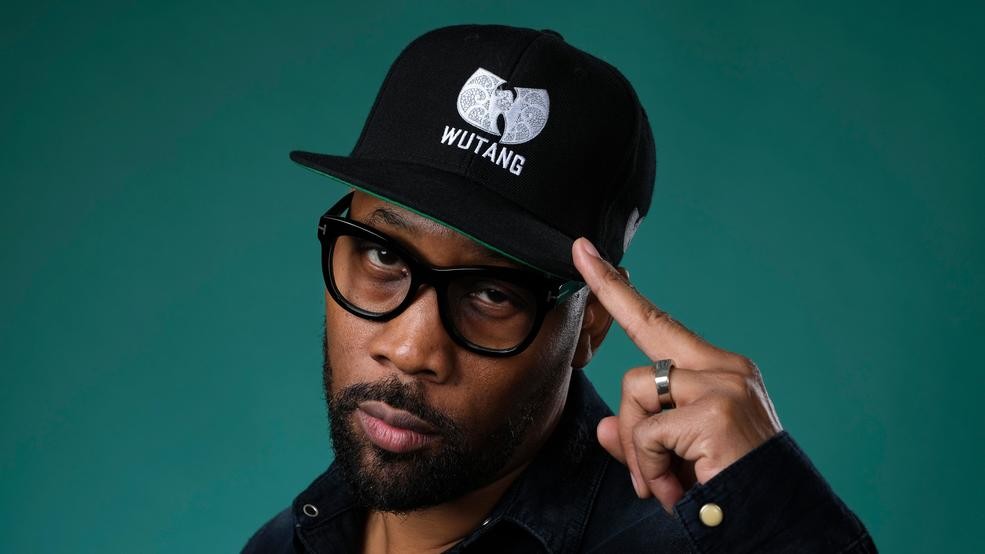 By Dimitri Elrich
While meditation has gone mainstream in recent years, it's generally not part of hip-hop culture, with one notable exception: the Wu-Tang Clan. When Wu-Tang first burst on the scene with 1993's Enter the Wu-Tang (36 Chambers), they did more than just put Staten Island (or Shaolin Island, as they called it) on the map. In addition to introducing a complex mythology based on a love for kung fu movies into the hip-hop culture, the group's producer and de facto leader—or the title he chose signifying the head of a martial arts monastery, the "abbot"—RZA injected ideas drawn from Buddhism and Taoism into the lexicon of the streets. By mixing sped-up samples from old-school soul and blaxploitation records with dialogue from martial arts flicks into a bizarre, deeply layered soundscape, RZA created a sound that pushed hip-hop forward. (It's a formula that's still being emulated today by everyone from The Alchemist to Kanye West.) He also introduced words like mindfulness and chi kung into rap lyrics for the first time, merging street knowledge with references to Chinese martial arts, as in the song "Chi Kung":
The grand ultimate supreme, no extremities
We use Tai Chi to deflect off our enemy Five poisons, from the Clan there's no Remedy
We dispel the smell of wickedness in our vicinity
In February 2020, RZA will return to his roots in Staten Island and serve as a "camp director" for a Camp TAZO: Zen, an immersive overnight event sponsored by the tea brand Tazo. The idea is for RZA to lead participants through a series of exercises including still and moving meditations and other guided explorations aimed at unlocking their innate creative potential. "I had been thinking of doing something in this space, of not just creating something for myself but of opening the freedom potential for others," says RZA. "So this was right in line with what my aspirations were."
In a short promotional video announcing the camp, RZA sits crosslegged in the orange robes of a Shaolin kung fu abbot, and says: "I will be your guide as we set out to conquer all obstacles that stand in your path, harnessing chaos, disarming doubt, foraging for inspiration."
While Wu-Tang are no longer making music, RZA has stayed busy producing other artists, and overseeing a long list of film and television projects. In September, Hulu debuted a series RZA created called Wu-Tang: An American Saga, that delves into how Wu-Tang straddled the worlds of music and crime in the early '90s. This spring, RZA's latest directorial feature, Cutthroat City, will debut at South by Southwest. The movie follows four men in the aftermath of Hurricane Katrina and stars Terrence Howard, Wesley Snipes, Eiza González and Ethan Hawke.
So how does "the Abbot" balance his own creative flow with the hustle of hip-hop? For RZA, hip-hop wasn't actually built on hustle. "It became a hustle when the exterior forces realized there was economics to be made of this," he says. "The original forefathers didn't make money doing it. This was their expression of their art. Think about a kid walking down the street, hearing a break beat and it makes him want to spin on his head! What kind of energy is that? Think about myself as a kid, hearing a rhyme, and it made me want to write lyrics for the rest of my life. I was trying to express myself in rhyme. I started reading Mother Goose in rhythm. There was no economics or hustle to it. The hustle came later, and the hustle came to dominate it. But for me it's always about the flow—and I mean the flow of energy. I woke up at 2AM this morning writing lyrics and rhymes for nobody, just for myself, just because I love it.