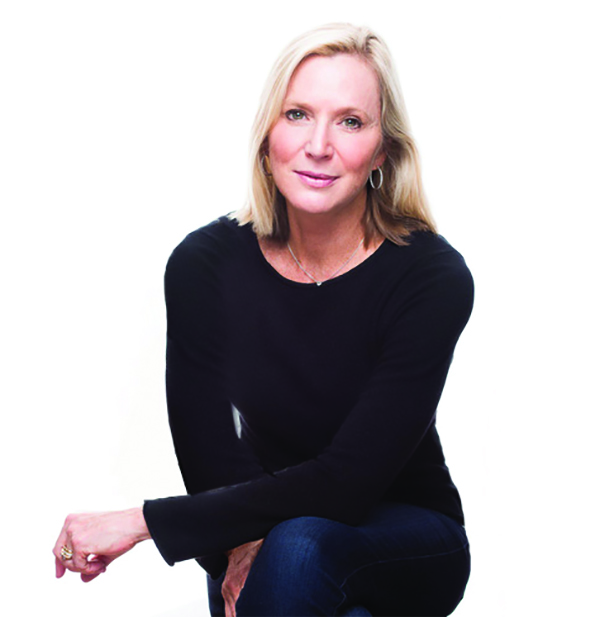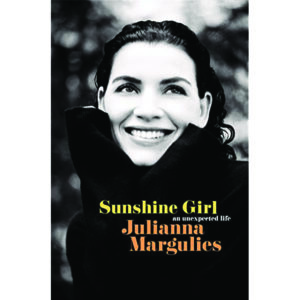 SUNSHINE GIRL (Ballantine Books) by Julianna Margulies
We all met her as Nurse Hathaway on ER and rooted for her as The Good Wife's Alicia Florrick, but actress Julianna Margulies can now add writer and storyteller to her impressive list of credits. Every celebrity has a story, but not everybody is able to weave their life into a compelling book that both goes deep and delights. Margulies' begins with girlhood and moves through the turbulence of coming of age in the '70s. She writes about her journey from waitressing to stardom and to finding her true home with her husband and their son. This compelling memoir is a reminder that all of us come from imperfect families, but knowing you are loved can overcome so many of the dings and dents life throws our way.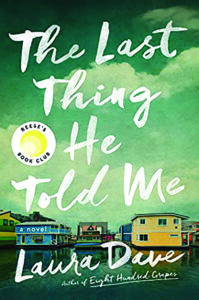 THE LAST THING HE TOLD ME (Simon & Schuster) by Laura Dave
Looking for a read you can't put down? Well then, this is your next book. Bestselling author Dave crafts a love story, thriller and definite future streaming series in this taut and engrossing novel. In one day, Hannah Hall watches everything she knew to be true in her marriage vanish when her husband disappears, leaving a cryptic note and a duffel bag of cash. "Protect her," is all her husband Owen's note says, and Hannah knows it refers to her prickly 16-year-old stepdaughter, Bailey, who had lost her mother in a car accident years earlier. With well-written characters, a whip-saw plot and the slow reveal of a hidden past, Dave's story takes us from the Bay Area deep into the heart of Texas Hill Country, while crafting a love story at the book's heart.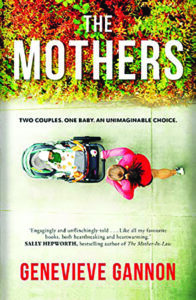 THE MOTHERS (Allen & Unwin) by Genevieve Gannon
Set in Australia, this story is every fertility clinic's—and their patients'—biggest nightmare. Now in their 40s, Grace and Dan Arden have spent each year of their marriage losing hope in having a baby as they attempt to get pregnant through IVF. Priya Laghari and her husband, Nick Archer, are younger, but have also been facing infertility challenges (as well as serious relationship issues). Both women's embryo-implantation appointments are in the same clinic and on the same day. You see where this is going, right? When a child is born, resembling neither parent, the devastation begins to unwind.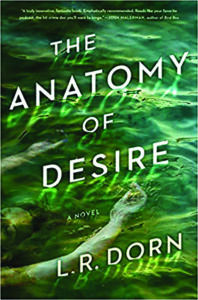 THE ANATOMY OF DESIRE (William Morrow) by L.R. Dorn
Two women, romantically involved, set off in a canoe on a remote California lake and one of them expects the day to end in a marriage proposal. Instead, one woman, Beck, is dead and the other, Cleo, a social media fitness influencer, has fled into the arms of her boyfriend at a nearby weekend home. Written in short-form prose and social media posts, the story comes together from a 360-degree view of everyone involved: from Cleo and her boyfriend to the attorneys, sheriff and parents of both women.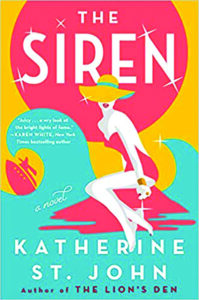 THE SIREN (Grand Central Publishing) by Katherine St. John
Take an idyllic Caribbean island movie set with a hot hunky Hollywood star, his celebrity ex-wife, a fledgling producer and a mysterious assistant who has arrived with her own agenda. Behind all of the glitz lie some very deep and dark secrets that are soon to be unearthed as a hurricane brews offshore, trapping everyone on the island. It's not the storm that proves to be the real danger. The truth that is revealed will upend everything.
Find more reviews and recommendations at leewoodruff.com