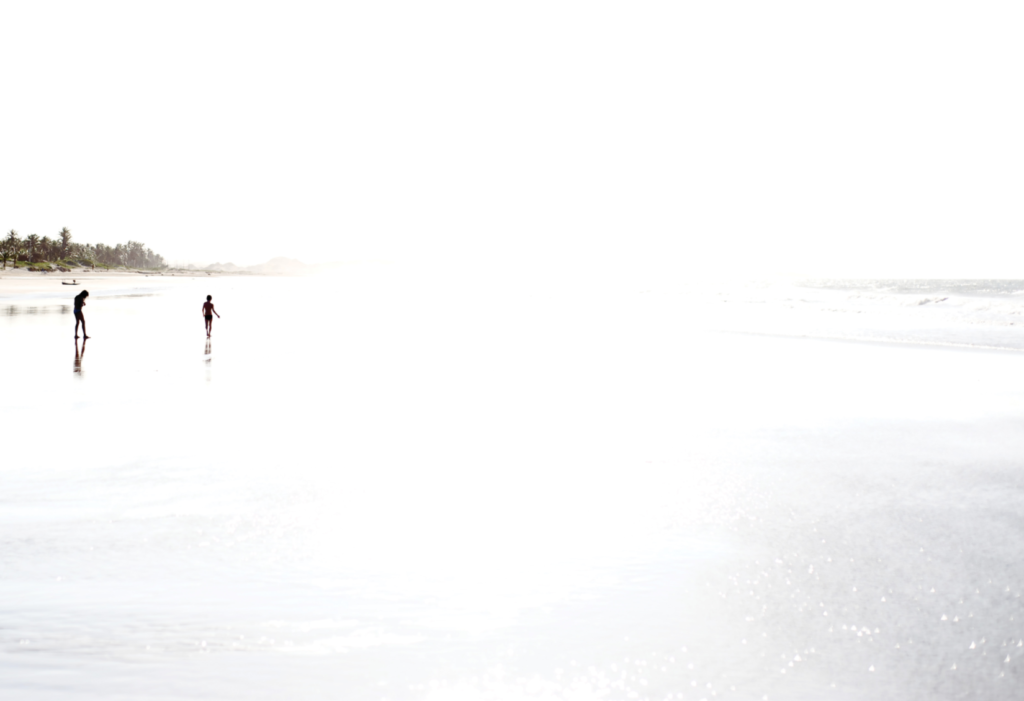 By Gabrielle Echevarrieta
Contributing to food pantries—a lifeline to some of the East End's most vulnerable populations—is a wonderful way to uplift our community. Long Island Cares, Inc. distributes food through a network of member agencies located in Nassau and Suffolk Counties. Their extensive online directory can be used to support food banks directly, like Heart of the Hamptons, the East Hampton Food Pantry and the Sag Harbor Community Food Pantry. Long Island Cares Inc. also operates Baxter's Pet Pantry, which offers free pet food and supplies to pet-owning families in need. licares.org
The Clamshell Foundation, an organization known for their annual sandcastle contest, has launched the $5 For Food campaign, a simple, tax-deductible way to make an impact on those facing financial hardship and food insecurity during the crisis. Hamptons-based photographer Heather King is fundraising for the foundation through The Front Steps Project. With each contribution to The Clamshell Foundation, King will travel to your home and snap a professional portrait of your family on the front steps. clamshellfoundation.org
The COVID-19 crisis has taken a toll on the restaurant industry. As many struggle to stay afloat through to-go orders, these East End eateries are showing their gratitude for first responders by encouraging patrons to pitch in, and by delivering nourishing meals. Sag Harbor taco joint K Pasa is doing their part to aid health care professionals at Stony Brook Southampton Hospital. Support small businesses like K Pasa by ordering takeout or delivery online, then choose one of the "Feed The Front Line" options to supply a meal to hospital staff for a $10 minimum donation. 1-800-taco.com
Place an order online with Amagansett's Organic Krush juicery and select the $20 "contribute a meal" option to provide a healthy wrap, gluten-free baked good and cold pressed juice to local hospital staff. organickrush.com
East Hampton's Highway Restaurant offers $35 first-responder meal vouchers, which will be delivered to EMT stations, East Hampton Village Police and Southampton Hospital for their use on- and off-duty to thank them for keeping our community and loved ones safe. highwayrestaurant.com
The East End Food Institute promotes and advocates for local food producers, helping to build a more sustainable and resilient food system on the East End. They have unveiled an innovative Virtual Farmers Market, which offers ready-to-eat entrees, beverages, pantry staples and more from vendors in the Hamptons. EEFI offers delivery to the town of Riverhead and the North and South Forks for orders over $50. shop.eastendfood.org
Joey Wölffer, owner of Wölffer Estate Vineyard and Sag Harbor's Joey Wölffer boutique, began making indigo tie-dye clothing with her daughters as an activity during quarantine. She transformed this pastime into a charitable project, Wölffer Girls, which sells tie-dye apparel online. One hundred percent of proceeds go to Bridgehampton Child Care & Recreational Center, a day care service for working parents that provides food, online learning and home-delivered meals to senior citizens. joeywolffer.com
Stoney Clover Lane's whimsical East End destination patches are an ode to a myriad of Hamptons landmarks, like Gurney's resorts and the Montauk Lighthouse. For the first time, these patches are available for online purchase, with all proceeds supporting the noble work of organizations like Feeding America and the Southampton Hospital Foundation. stoneycloverlane.com
Support Guild Hall, Parrish Art Museum and Southampton Arts Center by taking part in virtual exhibitions and screenings. Stream nightly concerts from the Metropolitan Opera on Guild Hall's site, attend an interactive video art class from Parrish Art Museum, or commission a Pause at Home portrait from artist Philippe Cheng, which will become a permanent part of Southampton History Museum's collection and benefit the member organizations of the Hamptons Art Network. Not only will your participation help these beloved cultural institutions thrive, the engaging learning sessions will give your brain a workout during quarantine. guildhall.org, southamptonartscenter.org, parrishart.org
In anticipation of the iconic Sag Harbor Cinema's reopening, enjoy their virtual collection of first-run films and restored classics, including The Infiltrators, a tale of young immigrants imprisoned in a for-profit detention center, and the film noir classic Rififi. The theater's COVID-19 Relief Fund will donate $250,000 over a six-month period to multiple East End community organizations, including Children's Museum of the East End, Eleanor Whitmore Center and Hamptons Art Camp. sagharborcinema.org
Stony Brook Southampton's doctors, nurses and staff are working diligently to keep our community safe. Your contribution to the hospital's Healthcare Heroes Fund will ensure ample staffing and provide quality medical equipment and supplies. stonybrookmedicine.edu
Support the Arts
An open letter From Eric Fischl and Clifford Ross on behalf of East End artists
To the Purist Community:
Many artists throughout the East End are in serious financial trouble, so we are raising funds to support them through the formation of the Hamptons Arts Network (HAN) Artist Relief Fund, managed by the New York Foundation for the Arts (NYFA), a 501(c)(3) nonprofit service organization that empowers working artists and arts organizations.
The HAN is a consortium of 19 not-for-profit organizations working together to create a unified arts community for the East End. This new fund will support members of our local art ecosystem who are in dire straits due to COVID-19, and will be distributed in the form of nontaxable grants of $1,000 to visual artists, writers, playwrights, filmmakers, performers, dancers, choreographers, musicians and composers, among others, living full-time, for one or more years, in ZIP codes beginning with 119 (from Riverhead to the North and South Forks). NYFA will review applicants with a rigorous system to ensure the funds are received by artists who truly need the help. Many artists who were already living at the margins are in particular need due to the present crisis.
We are asking for much-needed assistance from members of our extended arts community who can afford to help at any level, including art dealers, producers, film lovers, art collectors, concert-goers, and foundations devoted to the arts—as well as from artists themselves. We are proud to have received gifts of up to $25,000, and are now asking for your support, in any amount. Please join us in this effort!
To make a critically needed tax-deductible contribution in support of artists living in our region, please send your gift to:
NYFA – Attention HAN Artist Relief Fund
20 Jay Street, Suite 740
Brooklyn, NY 11201
You can also visit www.nyfa.org, click on "DONATE," and put "HAN Artist Relief Fund" in
the comments.