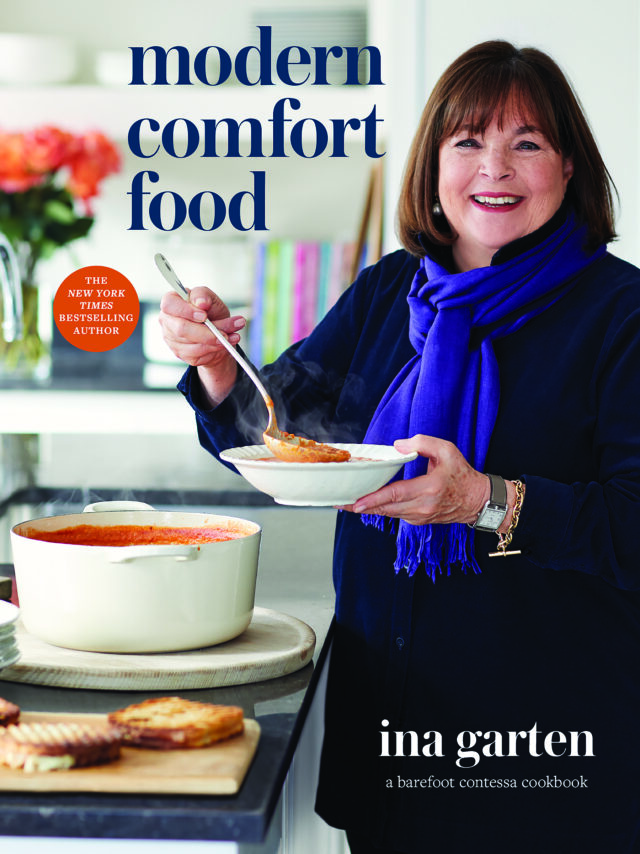 Produced by Jenny Landey and T.R. Pescod, Purist's Special Projects Editors
PURIST: What does it mean to be a responsible host while social distancing?
Ina Garten: Keeping my friends safe and healthy is the top priority. As soon as the weather improved and we could see friends outdoors, I rearranged all the outdoor furniture to be sure that the chairs were 6 feet apart. It was important to me that the furniture felt natural, so instead of just pushing the chairs apart on our terrace, I bought a 4-foot-square coffee table to put between the two outdoor sofas. I bought lots of big umbrellas to give shade from the sun, and put some lounge chairs under a grove of trees around a fountain so there are lots of places to sit at a safe distance outdoors. I've even ordered some outdoor heaters so we can have friends outdoors when the weather gets colder in the fall.
PURIST: How do you see entertaining changing during these challenging times?
IG: The important thing is to see friends, not necessarily to entertain them. In order for the weekends to feel different from weekdays, we have friends come for socially distant coffee or cocktails. Dinner is trickier because it's easy to forget to keep your distance, so the only thing I might do is order pizzas and serve wine. We can sit at opposite ends of a long table and still have a very good time.
PURIST: How have you modified your approach to dinner parties? No more buffet-style meals?
IG: I really don't do dinner parties now. First of all, we never invite people from more than one household at a time, so it's hard to think of getting together as a "dinner party." During this difficult time, the most important thing is staying connected with friends, and in-person meetings are so much more satisfying than "Zoom cocktails." For snacks, I wash my hands, put on gloves and a mask and prepare very simple separate plates of hors d'oeuvres—salted cashews, radishes from the garden, or sliced salami and cucumbers. Friends bring their own drinks so we can safely spend a good time together.
PURIST: How have you adapted your approach to setting a table for a socially distanced dinner?
IG: I often set up a side table that we all use for drinks and appetizers. I'll have an ice bucket, in case people bring wine that needs to be chilled. If I bake something like homemade cheese straws or pigs in blankets, I'll just bring the sheet tray directly from the oven right to the table so people can safely help themselves.
PURIST: Finally, what's the one ingredient you just can't live without?
IG: The one ingredient I can't live without is kosher salt. It makes everything taste better—even sweet things like chocolate and caramel.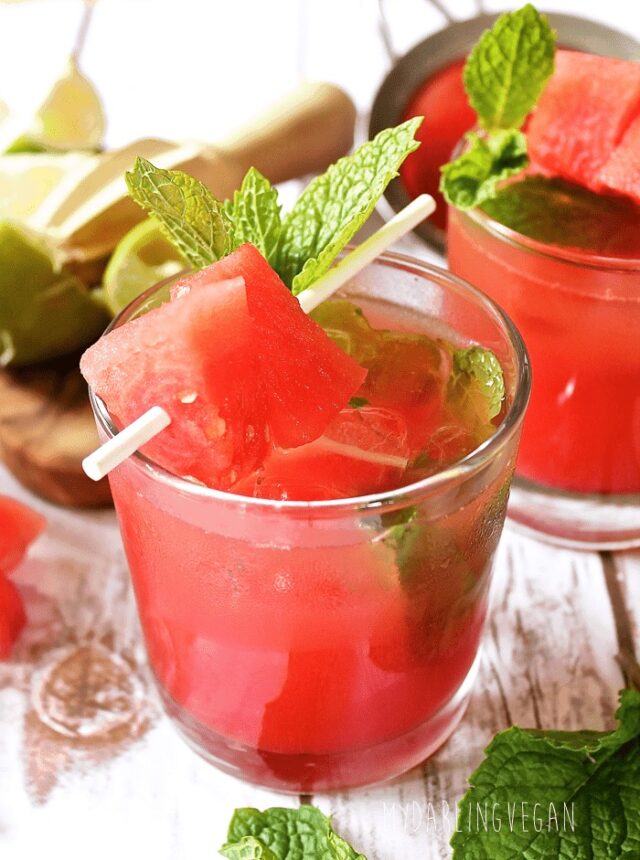 Watermelon Mojito
Ingredients:
30 large fresh mint leaves, coarsely torn by hand
3 to 4 thick slices fresh watermelon
12 ounces light rum, such as Bacardi
1/2 cup simple syrup
6 tablespoons freshly squeezed lime juice (3 limes)
Sprigs of mint and spears of watermelon, for serving
Instructions:
1. Use a mortar and pestle to mash the mint leaves. Remove and discard the rind and seeds of the watermelon. Put the fruit into a food processor fitted with the steel blade and puree. Put the mashed mint into a large serving pitcher with 2 cups of puréed watermelon, rum, simple syrup and lime juice; stir to combine.
2. Place ice cubes in 6 glasses; pour the mojito mixture into the glasses. Garnish with sprigs of fresh mint and spears of watermelon. Serve ice cold.
Copyright 2010, Barefoot Contessa How Easy is That? by Ina Garten, Clarkson Potter/Publishers, All rights reserved.