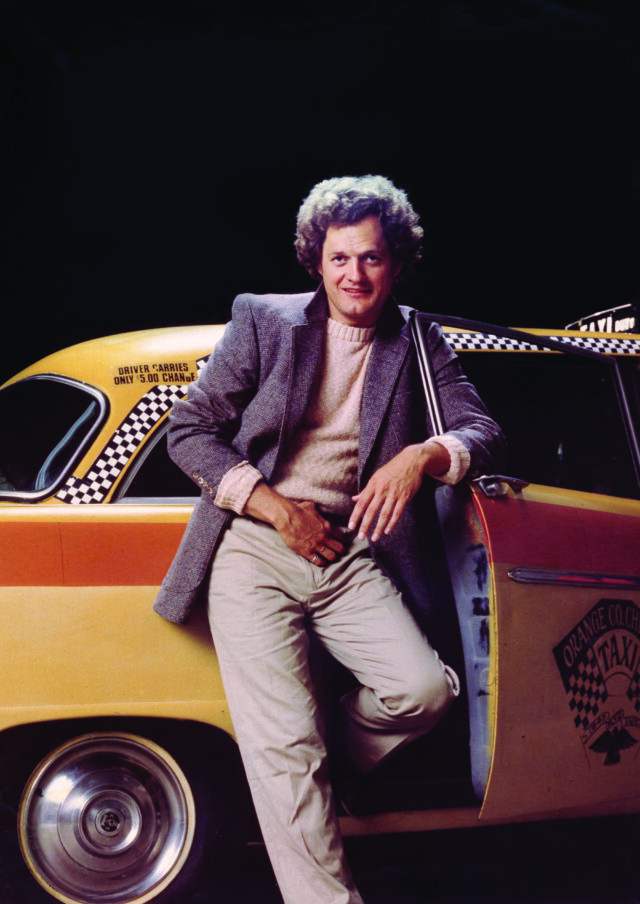 By Steve Garbarino
"Are you ready?" That's what Harry Chapin, the storytelling singer-musician, would invariably shout to his band and audience as he bounded up to a concert stage with the happy-happy-happy enthusiasm of a Labrador retriever. Harry Chapin's lantern jaw and chin-up grin lit up rooms like man's best friend, all wet with sweat, running from a bus, a bone to chew.
To hear a host of estimable performers tell it (among them Billy Joel, Pat Benatar, Bruce Springsteen, Bob Geldolf and Kenny Rogers)—in the long-overdue new documentary Harry Chapin: When in Doubt, Do Something, premiering at the Hamptons International Film Festival this month—the "Cat's in the Cradle" singer and Long Island-based social activist was hands-down the last person "ready" to leave this planet.
Know it or not, the country needed him. What would so many homeless causes do without his bushy-headed, boyish joie de vivre to keep them active and driven, catapult them further, particularly in this time of need?
Yet the beloved but bluntly down-to-earth Grammy-nominated performer and Congressional Gold Medal honoree (awarded posthumously in 1986), Chapin was best known for a dozen FM-friendly storytelling hits such as "Taxi" and "W.O.L.D.," in permanent rotation throughout the '70s. He died at age 38, when a semi struck his VW Rabbit on the Long Island Expressway in the summer of 1981 while he was en route to a business meeting in New York City. Chapin had been scheduled to perform at a benefit concert in East Meadow, New York that evening.
Not all of his fans know that Chapin performed half of his average 200 annual concerts gratis, giving ticket sales and merchandise to one of his many causes for hunger and homelessness. "I make about $2 million a year and I'm broke," he says with a shrug in the moving documentary, directed and produced by Rick Korn, a music biographer (Paul McCartney, Carl Perkins), who was drawn to making a film about the Brooklyn Heights native and Huntington, Long Island, resident after the singer-guitarist arrived at his school, John F. Kennedy High in Plainview, New York, for a free gig in 1974.
Despite that Chapin's rags-to-riches life story (he was poor, rich, broke, repeat, stir) and musical legacy were reason enough to warrant a documentary, it was his ceaseless humanitarian acts and social activism that sold Korn on making the picture. "It had to be 50-50," said the director, referring to a split between Chapin's musicianship and his charities. "I must confide that, during his concert [when in high school], I said to my girlfriend at the time that I wish he'd talk less and play more," he tells Purist.
"But he had inspired me, 46 years ago. He came jogging into our auditorium, guitar over shoulder, in the middle of our school day, to play music and talk about hunger and poverty. Harry was incredible, in that he gave us a mixture of feeling like you were in the middle of a great concert interrupted by the most riveting professor, lesson-lecturing on hunger and poverty. Fifty or more so students stayed behind for two more hours after the show—he was that engaging. I was not one of them. But his message stuck with me, and would remain a guiding light and driving force for my career and life.
"Chapin, by all counts, liked to talk, and his songs are tales not tick-tock-friendly for AM play, despite that 1972's "Taxi"—clocking in at nearly seven minutes—was his first gold record and Top 40 hit. Offstage, as Bruce Springsteen memorably and affectionately recounts in When in Doubt, Do Something, Chapin wouldn't put a lid on it, no matter how gregariously, until he convinced other, often more recognized, musicians to support his charities, either with funds or appearances at benefit concerts for such causes as WhyHunger, founded by Chapin and radio deejay Bill Ayres in 1975. That organization helps feed the estimated 37 million Americans who struggle with food insecurity, and remains the most comprehensive Find Food database in the U.S., including 30,000 food-access organizations and supporting over 200 million farmers across the globe. The Harry Chapin Foundation, first created in 1981 as the Harry Chapin Memorial Fund by the performer's widow, Sandy Chapin, and headed by her since then, funds agricultural, environmental and educational programs. Long Island Cares—The Harry Chapin Food Bank (licares.org) last year distributed more than 8 million pounds of sustenance and supplies by way of 590 soup kitchens, shelters and other donation venues in Nassau and Suffolk counties.
"The only reason why we made this film is because Harry was so much more than just a great music artist," says Korn. "He was an artist and activist who would inspire a generation of like-minded people who would change the world. If this were just a story about a beloved music artist who had a tragic death, we probably would not have been interested in making this film. His music was great, his charisma was through the roof, but the fact that his work is still saving millions of lives a year to this very day for us was off the charts as far as viability for a film.
It should be noted that Chapin, the second of four siblings raised by his divorced mother, had planned to be a documentarian, too, before becoming a chart-topping musician. "He is a storyteller first, and the music is there to move the song along right into your soul," says Korn. "That is why 'Taxi' and 'Cat's in the Cradle' worked so well. Because he crafted his songs like a movie, starring his own foibles, which hits at the core of who we are. 'Cat's' is iconic in every way, a work of art crafted by two masters in Harry and Sandy [his wife]. Very few songs have been an ongoing lesson, reminding generations to parent wisely, before it's too late.
"When you see pictures of him hanging out, and videos of the singer performing, Chapin is the American Pie, his eyes and grin speaking of enthusiasm and chagrin, and the sky's the limit. Yet if you listen to his lyrics, he was ultimately a regular Joe, with flaws and failures. Us.
"Harry is a son of Long Island," says director Korn, "and to have his film at the world premiere at HIFF [Hamptons International Film Festival] is amazing and fitting. We are all so honored to be in it. Where else would we want to have our world premiere, but at the Hamptons in Long Island? Harry's message in the '70s rings true to this day. The world can use a little bit of Harry."
Harry Chapin: When in Doubt, Do Something will screen at the Hamptons International Film Festival's Amagansett Drive-In on October 10 at 7PM, and is available in the Virtual Cinema from October 9 at 10AM through October 14.