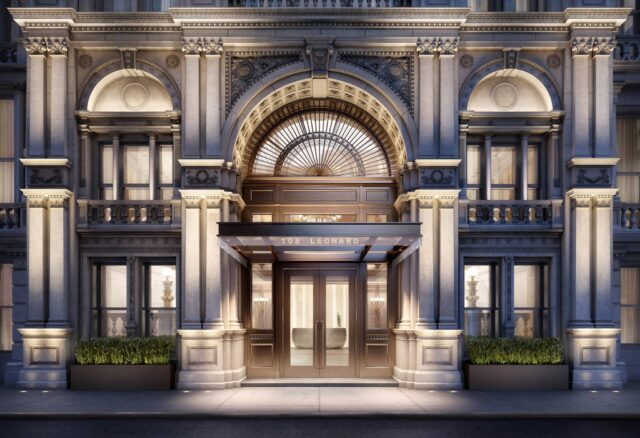 An artist must marry themselves to the right canvas. Jarvis Wong, former fashion designer turned interior decorator, has found his match at 108 Leonard Street, a Tribeca landmark imbued with rich history and classic design motifs. As an architecture student at Columbia University, Wong closely studied the work of McKim, Mead & White, the designers of the 1894 building. Using his elite training and intrinsic eye for design, Wong has effortlessly merged juxtaposing tones and silhouettes to create a fusion of contemporary luxury and vintage elegance. Here, Wong speaks with Purist about the inspiration behind 108 Leonard's new look.
PURIST: Describe your design aesthetic and why 108 Leonard was the perfect canvas for your work.
Jarvis Wong: My approach to design coalesces around the merging of contemporary and vintage mid-century furniture with classical pieces. It is about mixing and matching to create a rich and layered environment. 108 Leonard is a neoclassical building with great architectural details in a neighborhood that is vibrant and diverse. It provides a perfect backdrop for a youthful and refined aesthetic while also paying respect to its heritage.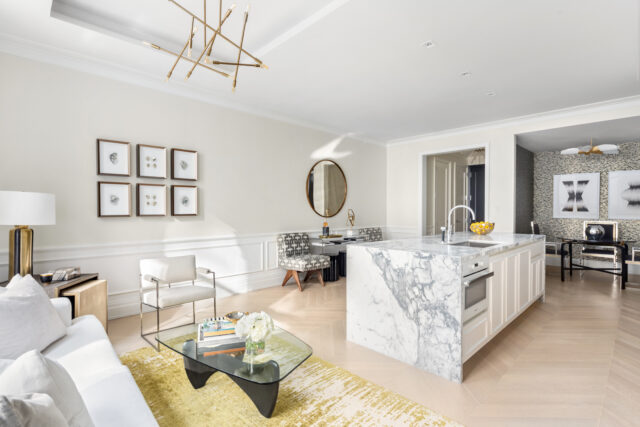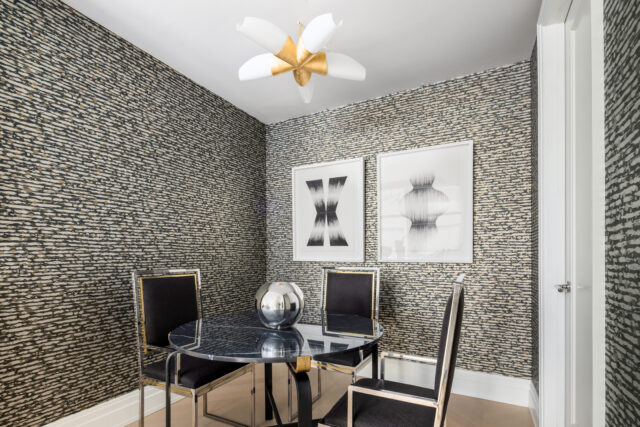 PURIST: This is an iconic New York building. What do you love about the building? In what ways is it timeless?
JW: I love the classical details, large architectural windows, soaring ceiling heights and generous proportion of spaces that you don't find in the city that often. It is timeless because the overarching motifs and facade are rooted in neoclassical design.
PURIST: What special touches did you add throughout the residences you designed? Is there a hallmark of your design that shines through, say, in the bedrooms or bathrooms or living/dining areas, etc.?
JW: I would say the wall coverings, rather than just paint, in the living room and bedroom that I added to enhance the quality of the space.
PURIST: In what ways do your design choices—furniture, accessories, decor—reflect the rich history of 108 Leonard?
JW: Mixing vintage furniture with contemporary accessories or artwork, bring together the old and new to create a harmonious balance that reflects the rich history of 108 Leonard.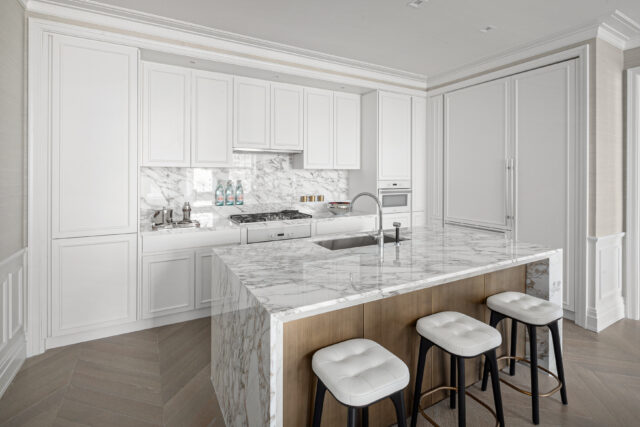 PURIST: Many of the spaces utilize black and white marble surfaces and monochrome color concepts. What is the inspiration behind these?
JW: The famous Yves Saint Laurent little black dress and a classic tux.
PURIST: As we spend more time at home, how does the design of these spaces create a welcoming, peaceful ambiance?
JW: It has become important to create a breakaway room or a dedicated corner of a room for work that is separate from the daily activities of your home life.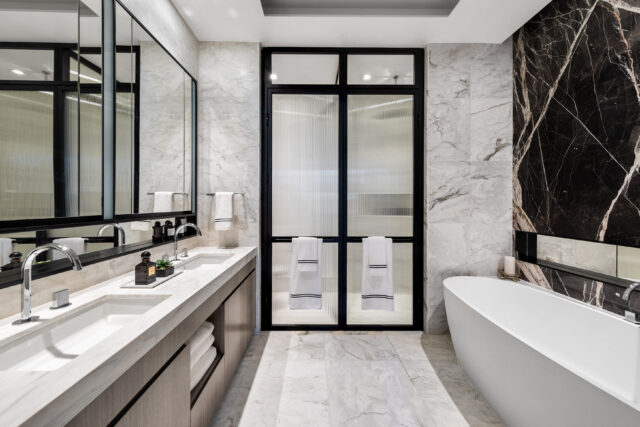 PURIST: Can you say a few words about the art pieces in these residences—do they hold a special significance? Why were they chosen? What messages do they convey, if any?
JW: The art work conveys a sense of joy, optimism and hope, which we need during this unique time.