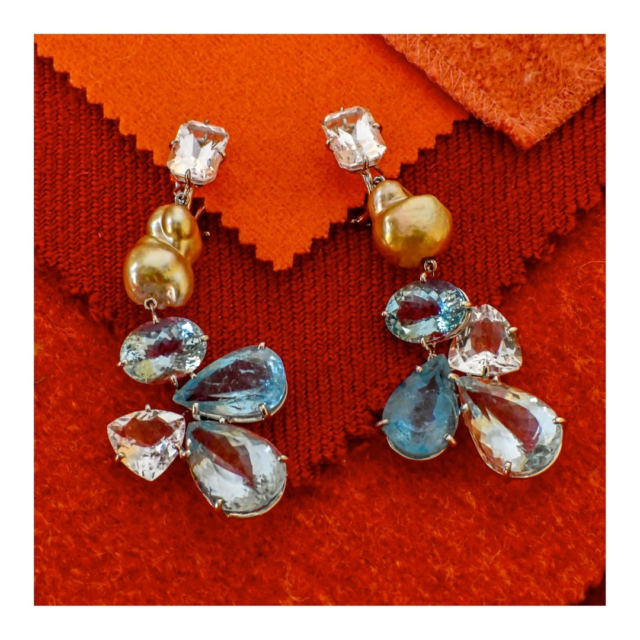 Aspen's
Maja
Du Brul Jewelry transforms the Earth's natural treasures into striking heirlooms. Using an array of gemstones, many of which are sourced in the United States, the brand's pieces are intentionally created to stand the test of time. Craftsmanship and design go hand in hand, utilizing understated and minimalist handcrafting techniques by New York City artisans.
Founder
Maja
Du Brul launched the brand in 2005, drawing inspiration from her days studying and teaching art history. Du Brul's designs exist at the intersection of identity and global culture, with each one-of-a-kind piece embodying the wearer's unique style. In a quest to develop a line that was bold yet elegant, Du Brul sought large stones with character, charm, individuality and vivid color. She called on world-renowned gem dealers to find the perfect fit, and has acquired aquamarines, tourmalines, emeralds, gray diamonds, citrines, amethysts and South Sea pearls to adorn her signature creations.
Pieces are designed to be eye-catching, without dominating a woman's appearance. "What is the point of wearing jewelry that makes you look like a hanger for someone else's sculpture?" says Du Brul. In order to create distinctive silhouettes that build upon the wearer's natural beauty, she develops each piece on a dress mannequin. Necklaces, earrings, rings and bracelets feature multidimensional and ultra-colorful stones, which are structural yet understated enough to accentuate any ensemble. Like a well-tailored dress, the jewelry is strong yet flattering, intricate and architectural, but with the body at its core. Gemstones and pearls throw light on the wearer's face, complementing complexion and eye color.
For Du Brul, jewelry can be a powerful tool of attraction, an opportunity to exude a subtle yet sensual energy. She says, "They look like ice, snow, blood or embers on the skin. They draw attention in a visceral way. A woman wearing wonderful stones looks like she is out of time and place, and that is an effortlessly sexy look, whether on a walk or at a dinner party."
majadubrul.com