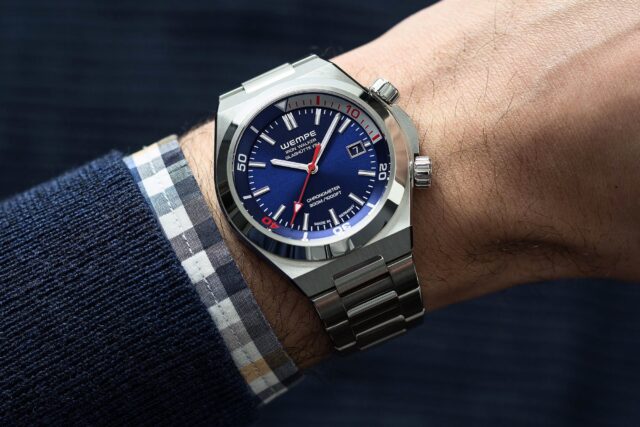 It all started in 1878 with a visionary from the tiny town of Elsfleth an der Weser, Germany. Gerhard Diedrich Wilhelm Wempe, founder of Wempe Jewelers, established a small workshop and storefront in a house owned by his aunt Carolyn, offering repairs and trading pre-owned watches. A trailblazer in craftsmanship and marketing with a sharp eye for customer's needs, Wempe transformed the watchmaking industry, defining the business model that would carry the brand into the 21st century and to become one of the world's leading luxury watch & jewelry retailers with 34 stores and brand boutiques in 6 countries.
Fast-forward to 1980, the year Wempe's landmark Fifth Avenue boutique was established. The store is now celebrating its 40th anniversary, a milestone marking the brand's timeless excellence. Like all New Yorkers, Wempe has persevered through recessions, rent explosions and most recently, the COVID-19 pandemic. Through expertise, innovation and striking pieces of fine jewelry and watches, Wempe has remained at the forefront of luxury NYC fashion.
As an ode to the fierce ironworkers that built the city's skyscrapers from the ground up in the 1920s, Wempe has unveiled the Glashütte Iron Walker collection. Channeling the fine skill of these construction workers, this timepiece is marked by a powerful combination of technical expertise and distinctive design. The red, white and blue color accents of the Iron Walker Diver's Watch adds a splash of patriotic flair to the watch face, while a red "40" at the 40-minute marker emphasizes Wempe's anniversary date. The Swiss watch brand Chopard has also given a nod to Wempe's history with a stylish special limited edition of its sporty Alpine Eagle. Only 40 timepieces will be produced and are exclusively available at Wempe New York. Both make perfect gifts for this season.
Wempe holds a strong commitment to conflict-free diamond trading, operating under transparent and traceable business activities. As a leader in the industry, the brand aims to set an example for other retailers, promising to use authentic, ethical stones in every piece. Wempe recognizes diamonds as one of the world's most valuable mineral resources, and aims to uphold the legal diamond trade to promote economic prosperity in underdeveloped countries.