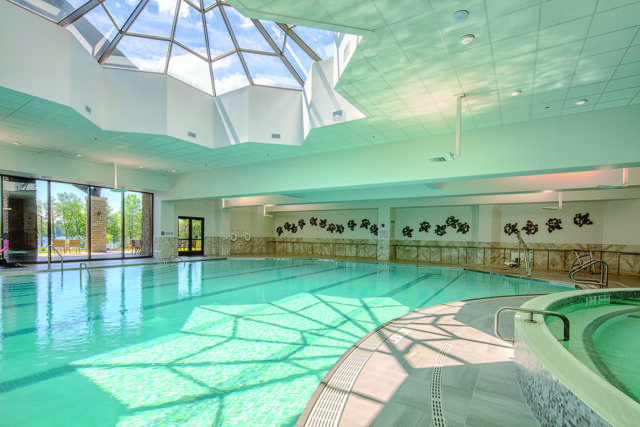 By Ray Rogers
As I arrived at the Yo1 Health Resort in the Catskills on a late autumn afternoon, the plentiful trees surrounding the grounds lived up to the area's reputation: The undulating foliage seem to dance in a comforting tableau of burnt oranges, bright yellows and magentas. Inside the doors to the 131-room resort, it's an even more serious sensory experience, especially in the labyrinth of treatment rooms and spacious yoga and meditation studios flooded with natural light through floor-to-ceiling windows.
East meets West at Yo1, whose name derives from a Sanskrit word ("Yovan") meaning youthful. Ayurvedic therapies and naturopathic treatments combine with a balanced vegetarian diet for a holistic approach to well-being. It's not surprising to learn that the place launched in 2018 with more of a focus on extended stays for both serious healing and weight loss. At present, programs are geared toward general overall rest and rejuvenation, and more specifically for mitigation of ailments ranging from type 2 diabetes to stress, infertility and weight issues.
On my first afternoon, shortly after consultations with two Ayurvedic practitioners, I'm prescribed a series of treatments designed to offer not just garden-variety pampering but actual healing. In no time, some 64 acupuncture needles dot my body, from my earlobes down to the tops of my feet, an array also placed around my stomach girdle to bolster a pulled muscle and foster better digestion. After laps in what felt like my own personal heated pool (not another guest in sight throughout a full mile swim), the rounded edges of a stone walkway jut into the bottoms of my feet as I pace the poolside reflexology pathway, which is meant to stimulate acupressure points on my soles. The following day, a small vat of warm Ayurvedic oil is slowly poured over my third eye chakra to help alleviate stress during a process known as Shirodhara.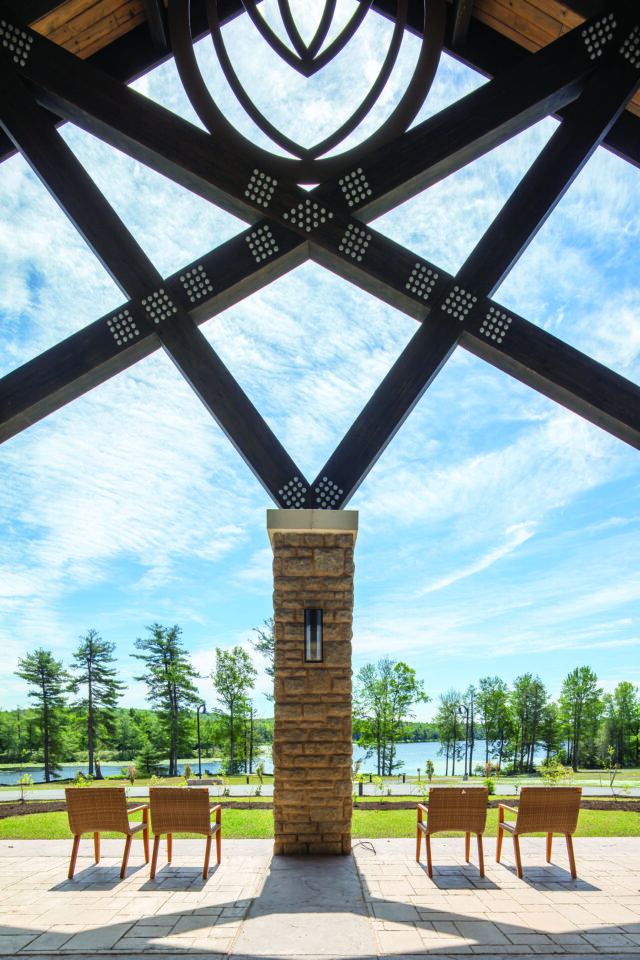 The holistic approach to healing here means all meals are vegetarian and composed primarily of organic, locally sourced whole foods. A word of caution for folks early on in their wellness journeys: There's no after-hours food available at the resort (aside from s'mores kits for early evening outdoor fire-pit roasting). A brief wave of panic washed over my partner when he realized the closest thing to a mini-bar in our gorgeous king suite were two varieties of herbal tea bags, one for mornings and the other for digestion. But as it turned out, three hearty, healthy meals a day keeps guests satiated, and we didn't require more.
Pack a good book—after the evening session of yoga nidra (or "sleep yoga"), there's not much to do. This actually came as a relief after such active days spent biking around the picturesque grounds and immersing in healing therapies. Bonus: Early to bed meant waking up to spectacular sunrises over Baileys Lake, and making it on time to crack-of-dawn guided meditations.
We hated to leave—but were pleased to feel lighter, and younger, as we departed. yo1.com